Sermon: Captain America ~ July 1, 2018
Sep 15, 2019
Sermons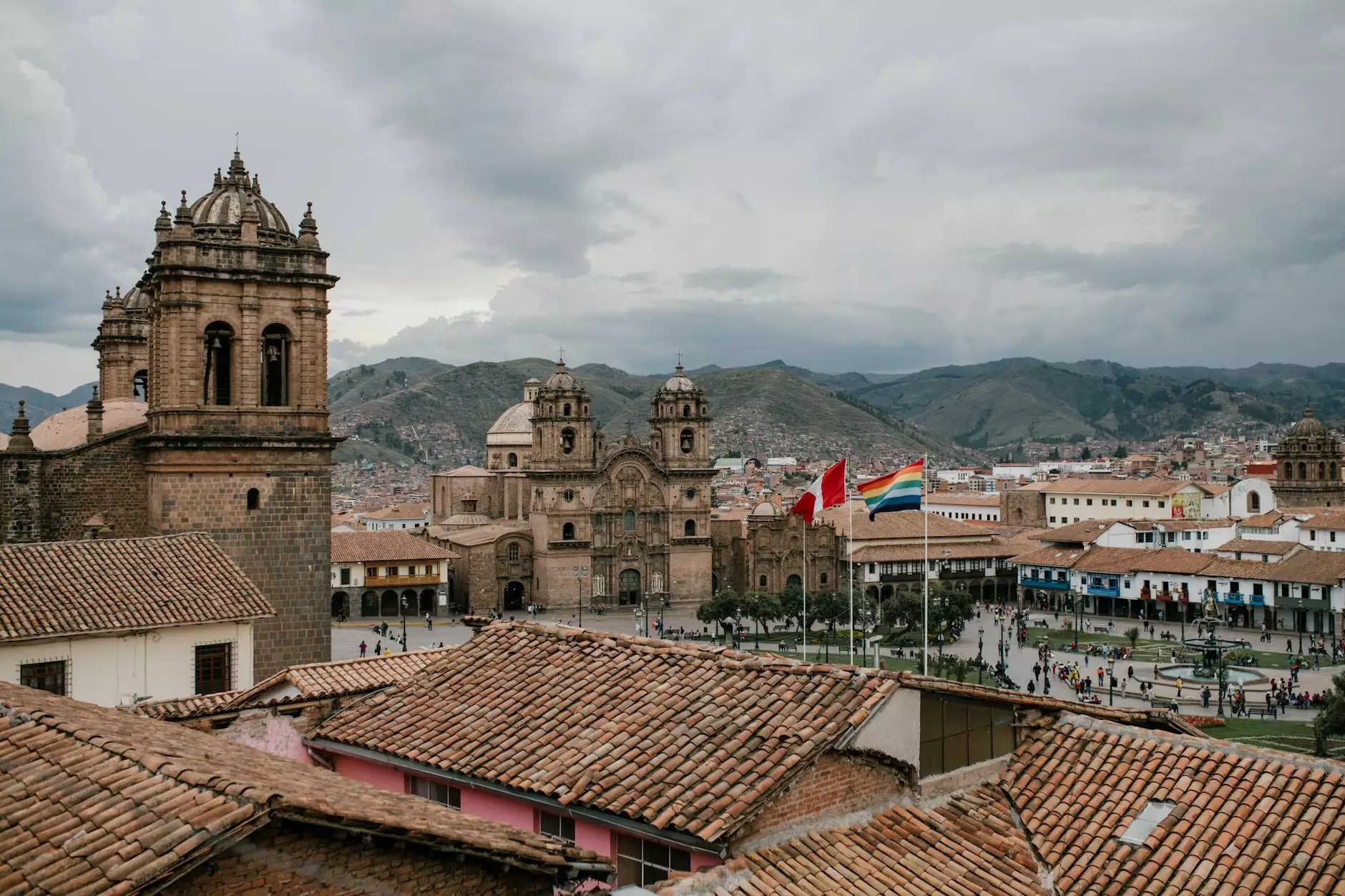 Welcome to Saint Joseph's Polish Catholic Church, where faith and beliefs play a central role in our community. In this sermon, we delve into the inspiring themes of courage, hope, and service as exemplified by the iconic superhero, Captain America.
The Symbolism of Captain America
When we think of Captain America, we immediately visualize a figure draped in the American flag, emblematic of the principles and values that our great nation upholds. However, beyond this symbolism, Captain America represents much more. He embodies the qualities that are essential for us to cultivate in our own lives and in our faith journeys.
Finding Courage in the Face of Adversity
One of the most prominent characteristics of Captain America is his unwavering courage. He stands up for what he believes in and is willing to face any challenge, no matter the odds. In our own lives, we often encounter moments of adversity, where fear and doubt can paralyze us. But just as Captain America confronts his enemies with bravery, we must find the courage within ourselves to face our own battles.
Whether it is standing up against injustice or overcoming personal struggles, courage allows us to move forward, growing in strength and resilience. Captain America reminds us that it is through facing our fears that we discover the true depth of our faith and the power it holds to transform our lives.
Embracing Hope in Times of Despair
In a world sometimes marred by darkness and despair, Captain America radiates hope. He serves as a beacon of light, inspiring others to believe in a better future. Similarly, our faith provides us with hope, even in the most challenging of circumstances.
Through prayer, reflection, and community, we can find solace in the knowledge that there is always a glimmer of hope, no matter the circumstances. Captain America teaches us that hope can be a driving force, empowering us to persevere and bring positive change to the world around us.
Service as a Path to Spiritual Fulfillment
Captain America is not only a symbol of courage and hope, but also of selfless service. He understands that true greatness lies not in personal achievements, but in the impact we have on others. As members of the Saint Joseph's Polish Catholic Church community, we believe in the power of service to uplift and transform lives.
Whether it is through acts of kindness, volunteering our time, or extending a helping hand to those in need, we embrace the call to serve. By following in Captain America's footsteps, we can create a ripple effect of goodness, spreading love and compassion throughout our community.
Reflecting on Captain America's Message
As we dive deeper into the themes presented by Captain America, we are reminded of the importance of embodying courage, nurturing hope, and embracing service. These qualities not only strengthen our faith but also empower us to make a positive impact on the world around us.
At Saint Joseph's Polish Catholic Church, we encourage our community to strive for these ideals, drawing inspiration from the extraordinary example set by Captain America. Through our shared commitment to faith and service, we can work towards building a better world together.
Join Us for Sunday Service
We invite you to join us for our weekly Sunday service, where we explore different facets of faith and find guidance in powerful stories and sermons like this one. Come be a part of our thriving community as we learn and grow together.
Date: July 1, 2018
Time: 10:00 AM
Location: Saint Joseph's Polish Catholic Church, [Insert Address]
Embrace Courage, Hope, and Service
In conclusion, the sermon on Captain America delivered at Saint Joseph's Polish Catholic Church on July 1, 2018, reminds us of the enduring values of courage, hope, and service. By embracing these ideals, we can navigate the challenges of life, find solace in moments of despair, and make a positive impact on those around us.
Join us as we strive to embody these qualities, drawing inspiration from Captain America's profound message of faith and resilience. Together, let us create a world that cherishes courage, embraces hope, and serves with selflessness.