Singing for Non-Singers - Denver
Apr 5, 2020
Music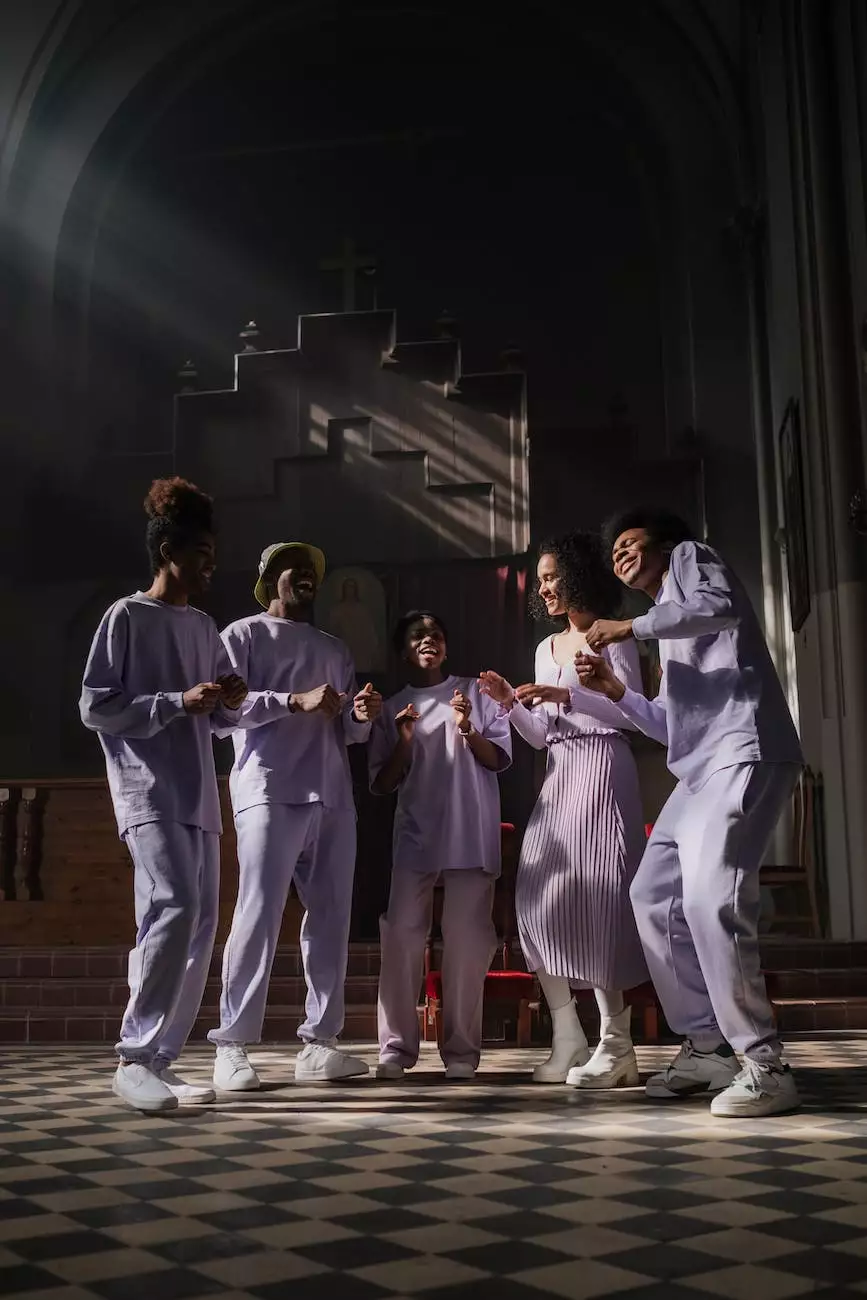 Introduction
Welcome to Saint Joseph's Polish Catholic Church, a vibrant community dedicated to faith, beliefs, and music in Denver. We are delighted to offer a unique program called Singing for Non-Singers, designed to help individuals discover the joy of singing, irrespective of their prior experience or expertise.
Discover the Joy of Singing
At Saint Joseph's Polish Catholic Church, we believe that everyone has the ability to experience the beauty and power of music. Our Singing for Non-Singers program provides an inclusive and supportive environment for individuals who have never sung before or feel insecure about their singing abilities.
Under the guidance of our skilled instructors, you will embark on a transformative journey that will unlock your true vocal potential. Whether you aspire to join our choir, gain confidence in public speaking, or simply enjoy singing as a form of self-expression, our program is designed to meet your unique goals.
Program Highlights
Our Singing for Non-Singers program offers a comprehensive curriculum that covers various aspects of vocal technique, music theory, and performance. Here are some highlights:
1. Vocal Technique
Learn fundamental vocal techniques such as breath control, pitch accuracy, and tone production. Our experienced instructors will guide you through vocal exercises designed to improve your range, flexibility, and overall vocal dexterity.
2. Music Theory
Gain a solid foundation in music theory, including reading sheet music, understanding rhythm, and interpreting musical notations. This knowledge will empower you to appreciate and engage with a wide range of musical genres.
3. Performance Opportunities
Experience the thrill of performing in front of a supportive audience. Our program offers regular performance opportunities, such as church services, community events, and special concerts. Share your newfound talent and passion with others, and witness the transformative power of music.
Why Choose Saint Joseph's Polish Catholic Church?
When it comes to your musical journey, choosing the right learning environment is crucial. Here's why countless individuals trust Saint Joseph's Polish Catholic Church:
1. Welcoming Community
Join a warm and welcoming community of individuals who share your love for music and faith. Our church is renowned for its inclusive and supportive atmosphere, where everyone is encouraged to explore their unique talents.
2. Experienced Instructors
Learn from experienced instructors who are dedicated to nurturing your musical growth. Our instructors have a wealth of knowledge in vocal technique, music theory, and performance, ensuring you receive expert guidance every step of the way.
3. Inspiring Setting
Immerse yourself in the beauty of our church, which provides the perfect ambiance for musical exploration. The awe-inspiring architecture and acoustics create an unforgettable atmosphere that enhances your singing experience.
Join Singing for Non-Singers - Denver Today!
Embark on a transformative musical journey and discover the joy of singing at Saint Joseph's Polish Catholic Church in Denver. Whether you are a complete beginner or someone looking to enhance their existing vocal skills, our Singing for Non-Singers program is tailored for you. Join our welcoming community and experience the power of music today!