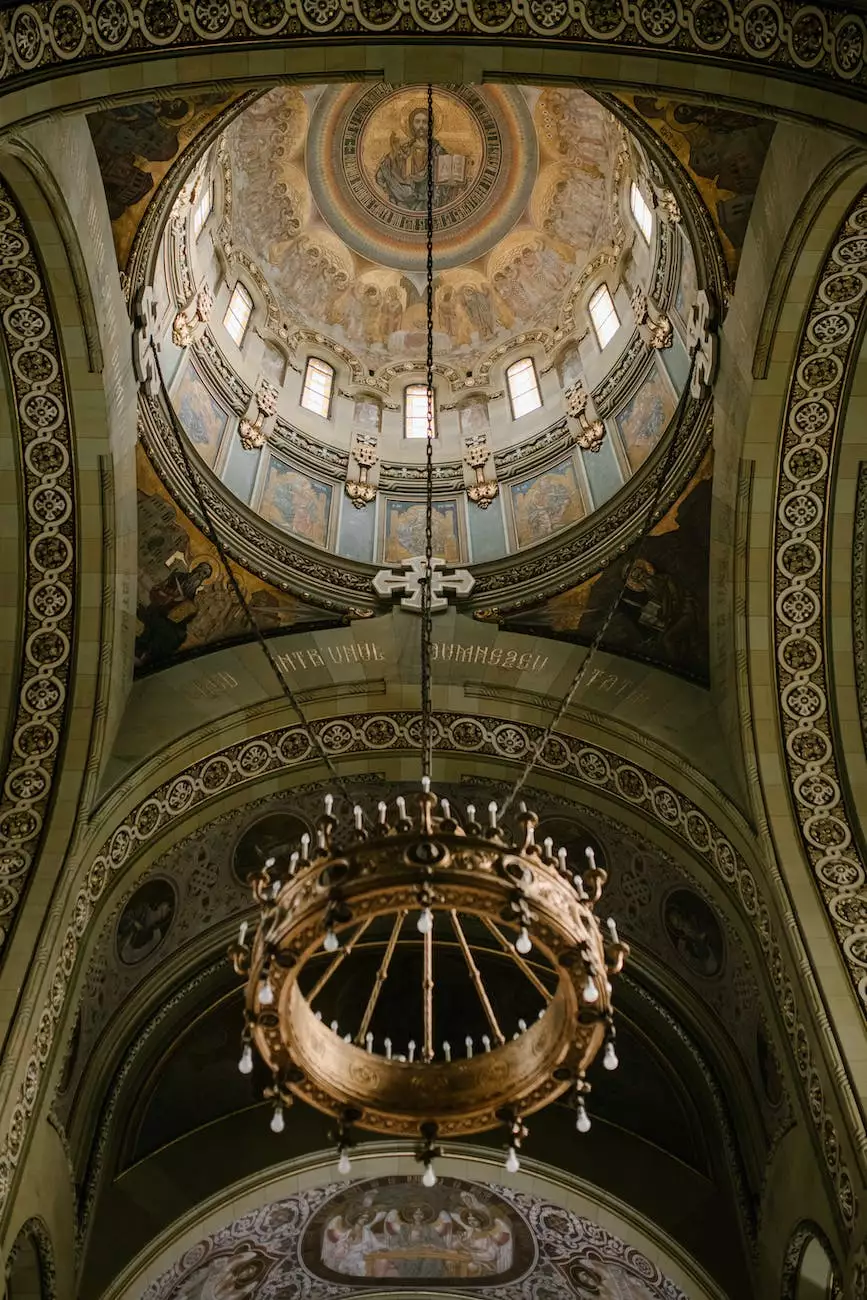 Introduction
Welcome to Saint Joseph's Polish Catholic Church! We are thrilled that you are considering becoming Catholic and joining our faith community. Our mission is to guide and support individuals on their spiritual journey towards a deeper relationship with God.
Becoming Catholic
Becoming Catholic is a profound and transformative experience. It is a commitment to embracing Catholic teachings, sacraments, and traditions. Our community warmly welcomes anyone who is interested in exploring the Catholic faith and wishes to join the Church.
The RCIA Program
At Saint Joseph's Polish Catholic Church, we offer the Rite of Christian Initiation for Adults (RCIA) program. This program is designed for individuals who are new to Catholicism or those who have not received the sacraments of Baptism, Holy Communion, and Confirmation. The RCIA program provides a comprehensive and educational journey into the Catholic faith.
Process of Becoming Catholic
The process of becoming Catholic involves several stages. It begins with the inquiry stage, where individuals can ask questions and learn more about the Catholic faith. After this stage, those who decide to continue their journey will enter the catechumenate stage. In the catechumenate stage, participants will deepen their understanding of Catholic teachings and traditions through regular classes, prayer, and reflection.
Following the catechumenate stage is the period of purification and enlightenment. This period typically takes place during Lent, where participants undergo a period of intense spiritual preparation leading up to their reception into the Catholic Church.
Finally, the culmination of the process is the celebration of the sacraments of initiation — Baptism, Confirmation, and Holy Communion — during the Easter Vigil Mass. This joyous occasion marks the official entry of individuals into the Catholic Church.
Catholic Beliefs and Teachings
The Catholic Church is built on centuries of rich traditions, beliefs, and teachings. By becoming Catholic, you enter into a faith community that embraces the following core beliefs:
The Holy Trinity
We believe in one God, who exists in three distinct persons: the Father, the Son (Jesus Christ), and the Holy Spirit. This belief reflects the central mystery of Christianity.
The Sacraments
The Catholic Church recognizes seven sacraments as powerful signs of God's grace. These sacraments include Baptism, Confirmation, Holy Eucharist, Reconciliation, Anointing of the Sick, Holy Orders, and Matrimony.
The Eucharist
The Eucharist, also known as Holy Communion, is the source and summit of the Catholic faith. We believe that during the Mass, the bread and wine become the body and blood of Jesus Christ.
Mary, Mother of God
We honor Mary as the Mother of God and venerate her as a powerful intercessor. Catholics believe in her immaculate conception and assume her into heaven (the Assumption).
The Saints
Catholics hold deep reverence for the saints, who are seen as holy men and women who have lived exemplary lives of faith. We seek their intercessions and strive to follow their examples.
Join Our Faith Community
By becoming Catholic, you not only embrace the teachings and traditions of the Church, but you also join a vibrant and welcoming faith community. Saint Joseph's Polish Catholic Church is a close-knit community that prides itself on supporting one another, celebrating in times of joy, and providing comfort in times of need.
Our church offers various ministries, including opportunities for spiritual growth, service, and fellowship. Whether you are interested in joining a Bible study group, volunteering in our community outreach programs, or participating in social gatherings, there is a place for you at Saint Joseph's Polish Catholic Church.
Celebration of the Mass
The centerpiece of our community is the celebration of the Mass. Join us as we come together to worship, reflect on Scripture, receive the Eucharist, and strengthen our relationship with God and one another. Our Masses are held on Sundays, as well as on holy days and special occasions.
Community Events and Activities
Throughout the year, we organize various events and activities that foster a sense of community and provide opportunities for spiritual nourishment. From retreats and workshops to social gatherings and festive celebrations, there is always something happening at Saint Joseph's Polish Catholic Church.
Contact Us
If you are interested in joining our Catholic community or have any questions about the process of becoming Catholic, we encourage you to reach out to us. Our friendly staff and volunteers are here to support you on your journey.
Feel free to call us at (XXX) XXX-XXXX or email us at [email protected]. We look forward to hearing from you and welcoming you into our faith community.