Liturgy & Music - Volunteer - Cabrini
Jan 27, 2019
Music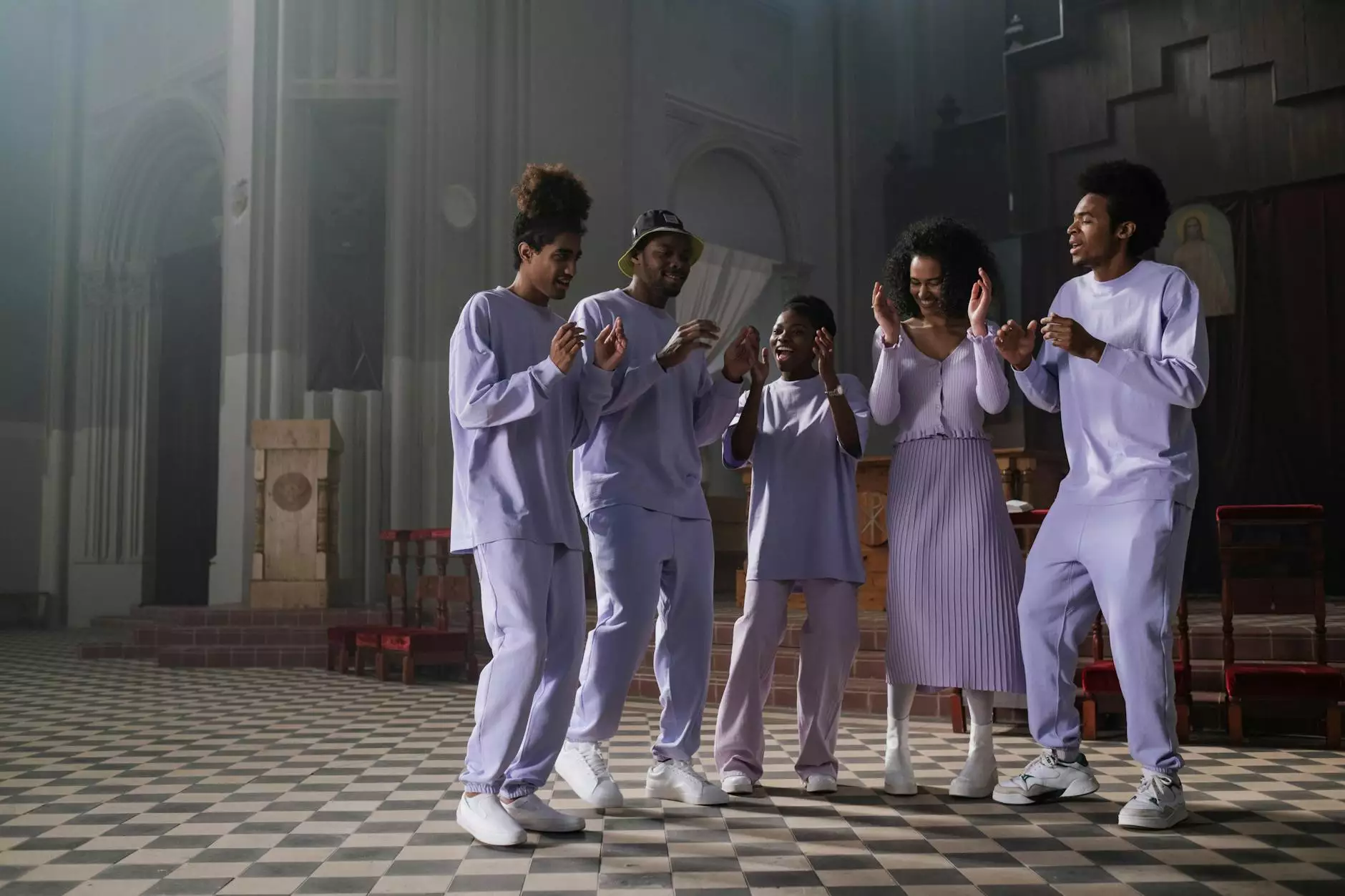 Welcome to the Liturgy & Music - Volunteer - Cabrini page of Saint Joseph's Polish Catholic Church. We invite you to become an active member of our vibrant community and contribute to our faith and beliefs. At Saint Joseph's, we celebrate our rich cultural heritage and deep-rooted traditions through our liturgy and music.
Get Involved - Be a Volunteer!
Looking for a way to make a difference and give back? Join our dedicated team of volunteers and help enhance the spiritual experience of our congregation. By volunteering for our liturgy and music events, you not only contribute to the smooth functioning of our church, but you also play a vital role in fostering a sense of unity and community.
The Importance of Liturgy
Liturgy is the heart and soul of our worship. It is through liturgical celebrations that we commemorate significant events in the life of Jesus Christ, witness the presence of the Holy Spirit, and partake in the sacraments. Our liturgical services, including Mass, sacraments, and other devotional practices, create an environment that engages the senses and helps deepen our connection with God.
Music that Uplifts the Soul
Music has the power to elevate the human spirit and communicate the ineffable. At Saint Joseph's, music plays a crucial role in our liturgical celebrations. Our talented choir, comprised of members from our community, leads congregational singing and enriches our worship experience. From timeless hymns to contemporary compositions, our music ministry creates a harmonious atmosphere that transcends all barriers.
Opportunities for Involvement
There are various opportunities for involvement in our liturgy and music ministry. As a volunteer, you can:
Join the Choir: Whether you have a trained voice or a passion for singing, our choir welcomes enthusiastic members who can carry a tune and want to share their talent.
Participate in Liturgical Planning: Contribute your ideas and insights to our liturgical planning committee, where you can help shape the structure and content of our worship services.
Assist with Music Selection: Help choose appropriate songs and hymns to complement our liturgical themes and enhance the overall worship experience.
Be an Usher: Welcome fellow parishioners, guide them during Mass, and assist in maintaining an orderly and respectful environment.
Decorate for Special Occasions: Join our team of decorators and help beautify the church for festive seasons and special events.
Operate Audiovisual Equipment: Gain hands-on experience with our audiovisual equipment and support the technical aspects of our liturgical celebrations.
Benefits of Volunteering
Being a volunteer in the liturgy and music ministry at Saint Joseph's offers numerous benefits:
Spiritual Growth: Engage in meaningful worship experiences that deepen your connection with God and strengthen your faith.
Community Engagement: Interact with fellow parishioners, build lifelong friendships, and develop a sense of camaraderie within our close-knit community.
Appreciation of Sacred Arts: Gain a deeper appreciation for the power of liturgical music and the sacred arts in communicating spiritual truths.
Personal Fulfillment: Experience a sense of fulfillment and purpose as you contribute to the spiritual well-being of others and witness the transformative power of faith.
Skill Development: Enhance your musical abilities, learn about liturgical practices, and acquire new skills such as event planning and operation of audiovisual equipment.
Join Us Today!
If you are interested in becoming a volunteer for the liturgy and music ministry at Saint Joseph's Polish Catholic Church, we encourage you to reach out to us. Your involvement will be highly valued, and together, we can create a welcoming and spiritually enriching environment for all. Join us in celebrating our faith and preserving our cherished traditions!