Understanding the Holy Spirit | Colorado | Saint Joseph's Polish Catholic Church
Feb 4, 2023
New Believers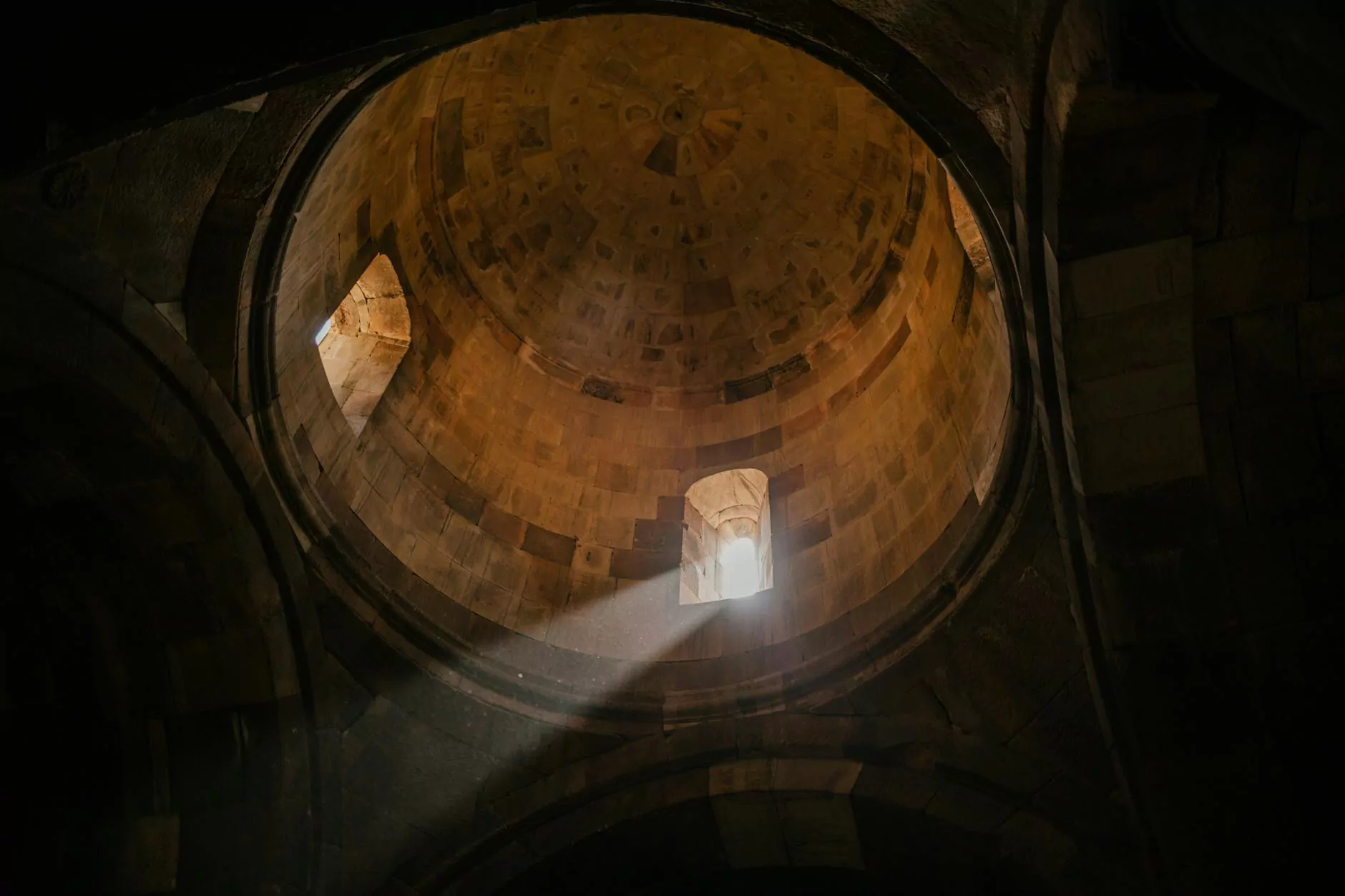 The Importance of the Holy Spirit in Our Faith
In the realm of faith and beliefs, there are few topics as profound and complex as understanding the Holy Spirit. At Saint Joseph's Polish Catholic Church, located in Colorado, we believe that comprehending the role and significance of the Holy Spirit is essential to nurturing our spiritual journey and fostering a deeper connection with God and the Catholic community.
What Is the Holy Spirit?
The Holy Spirit, also referred to as the Third Person of the Holy Trinity, is a fundamental aspect of Christian belief. It is often described as the divine presence of God on Earth, guiding and inspiring believers in their relationship with Jesus Christ. Understanding the Holy Spirit allows us to fully comprehend the depth of God's love and involvement in our lives.
The Role of the Holy Spirit
The Holy Spirit plays a crucial role in various aspects of our faith and spiritual growth. Its presence empowers us with spiritual gifts and virtues, leading us towards moral and ethical living. Through the Holy Spirit, we gain strength, wisdom, and discernment necessary for righteous decision-making. It serves as our counselor, guiding us on the path of truth and righteousness.
Exploring the Teachings and Beliefs
At Saint Joseph's Polish Catholic Church, we strive to provide comprehensive teachings and insights regarding the Holy Spirit. Our aim is to equip believers with a deep understanding of the Holy Spirit's nature, attributes, and influence, which ultimately contributes to a more meaningful spiritual experience.
Understanding the Divine Presence
The Holy Spirit serves as the divine presence in our lives, bridging the gap between God and humanity. It is through the Holy Spirit that we can experience God's love, mercy, and guidance on a personal level. By understanding the divine presence of the Holy Spirit, we can establish a profound connection with God and find solace in His eternal grace.
Gifts of the Holy Spirit
Within the Catholic community, believers are bestowed with spiritual gifts by the Holy Spirit. These gifts, such as wisdom, knowledge, faith, and healing, enable us to serve God and our fellow human beings. Understanding these gifts and their significance allows us to cultivate a sense of purpose and actively participate in the betterment of society.
Fruits of the Holy Spirit
As Catholics, we believe that the Holy Spirit produces particular virtues and qualities within individuals known as the Fruits of the Holy Spirit. These fruits, including love, joy, peace, patience, kindness, goodness, faithfulness, gentleness, and self-control, serve as indicators of a virtuous life. By nourishing these fruits, we exemplify Christ-like character and contribute positively to our community and society.
Embracing a Deeper Connection
At Saint Joseph's Polish Catholic Church, we encourage individuals to cultivate a deeper connection with the Holy Spirit through various practices and rituals. By embracing the Holy Spirit with an open heart and mind, we strengthen our faith and gain spiritual richness.
Prayer and Meditation
Through prayer and meditation, we create an atmosphere conducive to experiencing the Holy Spirit's presence. It is during these moments of quiet reflection that we open ourselves to divine guidance, allowing the Holy Spirit to shape our thoughts, actions, and decisions.
Participation in Sacraments
The sacraments play a vital role in the Catholic faith, and they offer opportunities for believers to encounter the Holy Spirit in a tangible way. Baptism, Confirmation, and Eucharist are sacraments where the Holy Spirit's transformative power is recognized and celebrated.
Engaging in Community
Another way to deepen our connection with the Holy Spirit is through active participation in the Catholic community. Engaging in community service, attending Mass, and joining spiritual groups provide avenues for shared experiences and collective growth in faith.
Conclusion
Understanding the Holy Spirit holds immense significance for believers at Saint Joseph's Polish Catholic Church in Colorado. By comprehending its role in our faith, exploring its teachings and beliefs, and actively embracing a deeper connection, we can strengthen our spiritual journey and contribute to a thriving Catholic community and society.