Recordings - Sacred Songs and Hymns at Saint Joseph's Polish Catholic Church
Dec 9, 2021
Music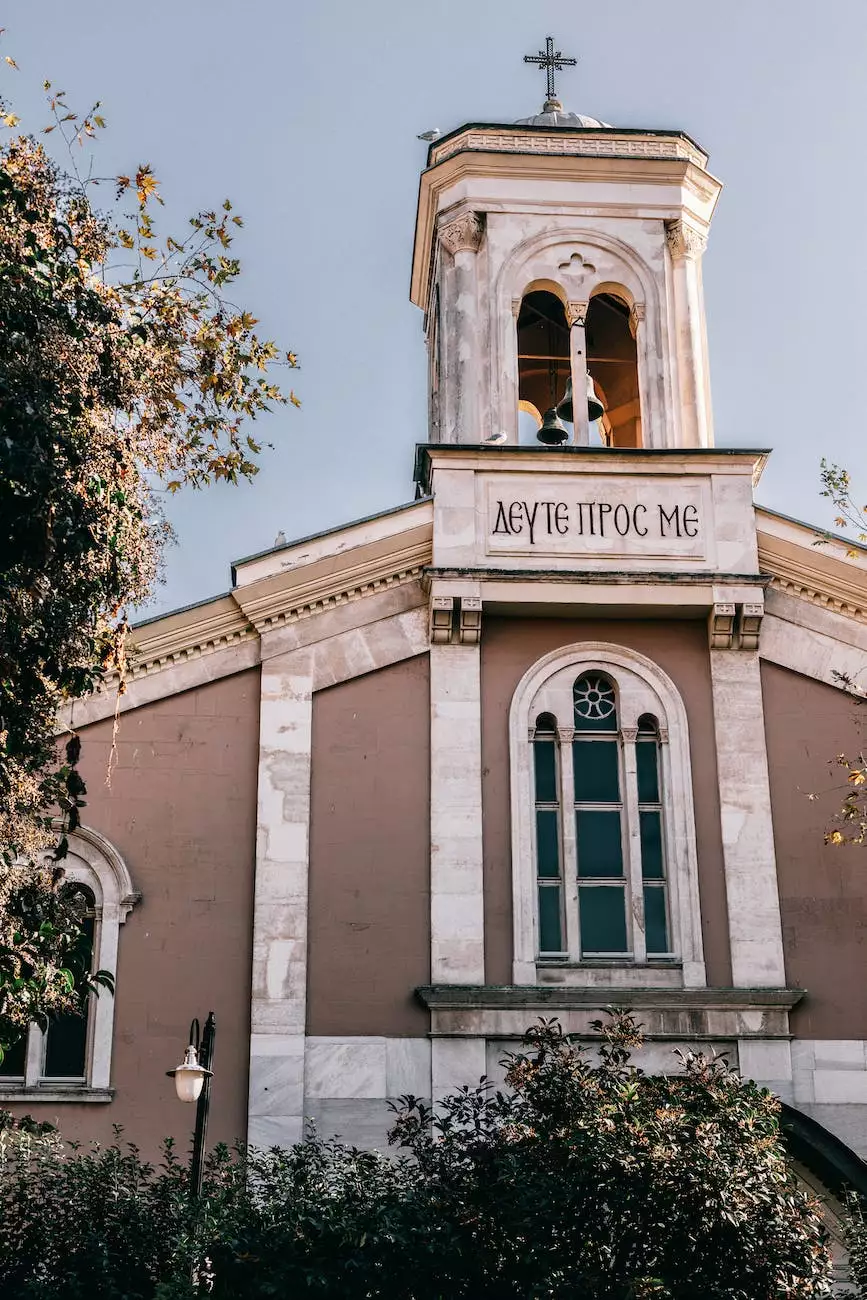 Welcome to Saint Joseph's Polish Catholic Church, where our community gathers to celebrate and strengthen our faith. As a pillar in the faith and beliefs category within the community and society, we strive to provide a spiritual haven for all members. Our commitment to fostering a deep connection with God is evident through our diverse range of activities and services.
Discover the Power of Sacred Songs
At Saint Joseph's Polish Catholic Church, we understand the profound impact that music has on our spiritual journey. Music has the ability to uplift our souls, inspire devotion, and bring us closer to God. Our collection of sacred songs and hymns serves as a guiding light for our community, offering solace and strength in times of joy and sorrow.
Experience a Spiritual Journey through Music
Through the recordings of our sacred songs, we aim to provide a profound spiritual experience for all members of our community. Whether you are a devoted parishioner or a visitor seeking solace and inspiration, our diverse selection of hymns will resonate deeply with your soul.
Embrace the Rich History of Our Music Ministry
Our music ministry has a long and cherished history within the church. Under the guidance of talented musicians and dedicated choir members, we have cultivated a collection of hymns that spans generations. The melodies and lyrics of our songs are carefully chosen to evoke a sense of reverence and devotion.
From traditional Polish hymns to modern compositions, our repertoire encompasses a wide range of musical styles. Each piece is meticulously rehearsed to create a transcendent musical experience that transports listeners to a place of deep spiritual connection.
Immerse Yourself in Divine Harmony
Our recordings capture the essence of our worship services, allowing you to experience the profound harmony that fills our sanctuary. Whether you are unable to attend in person or wish to relive the beauty of our liturgical celebrations, our recordings provide a lasting testament to the power of sacred music.
Join us in celebrating our faith through the beauty of music. Through the timeless melodies and powerful messages embedded within our recordings, you can embark on a spiritual journey that transcends time and space.
Explore Our Collection of Sacred Songs
Our collection of sacred songs and hymns is a testament to the diversity of our faith community. We have carefully curated a range of recordings that reflect both traditional and contemporary expressions of worship. From heartfelt chants to exuberant anthems, our repertoire offers a musical experience that resonates with all members of our community.
Traditional Polish Hymns - Connecting with Our Heritage
Our church community takes great pride in its Polish heritage, and our collection of traditional Polish hymns is a cherished aspect of our music ministry. These hymns reflect the rich cultural traditions of our ancestors, providing a connection to our roots and preserving the beauty of our collective history.
As you immerse yourself in the majestic harmonies and poetic melodies of our traditional Polish hymns, you will sense the unwavering spirit of our faith echoing across generations. Through our recordings, these hymns transcend time, allowing you to partake in a tradition that has stood the test of time.
Contemporary Expressions of Faith - Relevance for Today
While our traditional hymns provide a link to our heritage, we also embrace contemporary expressions of faith through our music ministry. Our recordings include modern compositions that speak to the challenges and triumphs of our time. These hymns artfully blend the ancient and the modern, offering a relevant and thought-provoking approach to worship.
Whether you are seeking solace, inspiration, or a renewed sense of faith, our contemporary hymns provide a pathway towards deeper spiritual reflection. Through their insightful messages and captivating melodies, these recordings encourage personal introspection and serve as a source of comfort for all who listen.
Join Us in Celebration
Saint Joseph's Polish Catholic Church warmly welcomes you to explore our collection of sacred songs and hymns. Through our recordings, we invite you to embark on a spiritual journey that embraces the fullness of our faith. Allow the power of music to guide you towards a deeper connection with God.
Experience the transformative force of sacred music as you listen to our diverse range of hymns. Whether you seek solace, inspiration, or a moment of profound spiritual connection, our recordings will transport you to a place of divine harmony.
At Saint Joseph's, we believe that music has the ability to elevate our souls and unite our community in faith. Join us as we celebrate our spiritual journey through the transcendent power of sacred songs and hymns.
Explore our collection of sacred songs
Contact us to learn more about our music ministry
Plan your visit to experience the beauty of our liturgical celebrations
Connect with our faith community and embrace the power of music
Join Saint Joseph's Polish Catholic Church as we embark on a musical odyssey that elevates our spirits, touches our hearts, and strengthens our faith.