Church - Saint Joseph's Polish Catholic Church
Sep 2, 2022
Ministries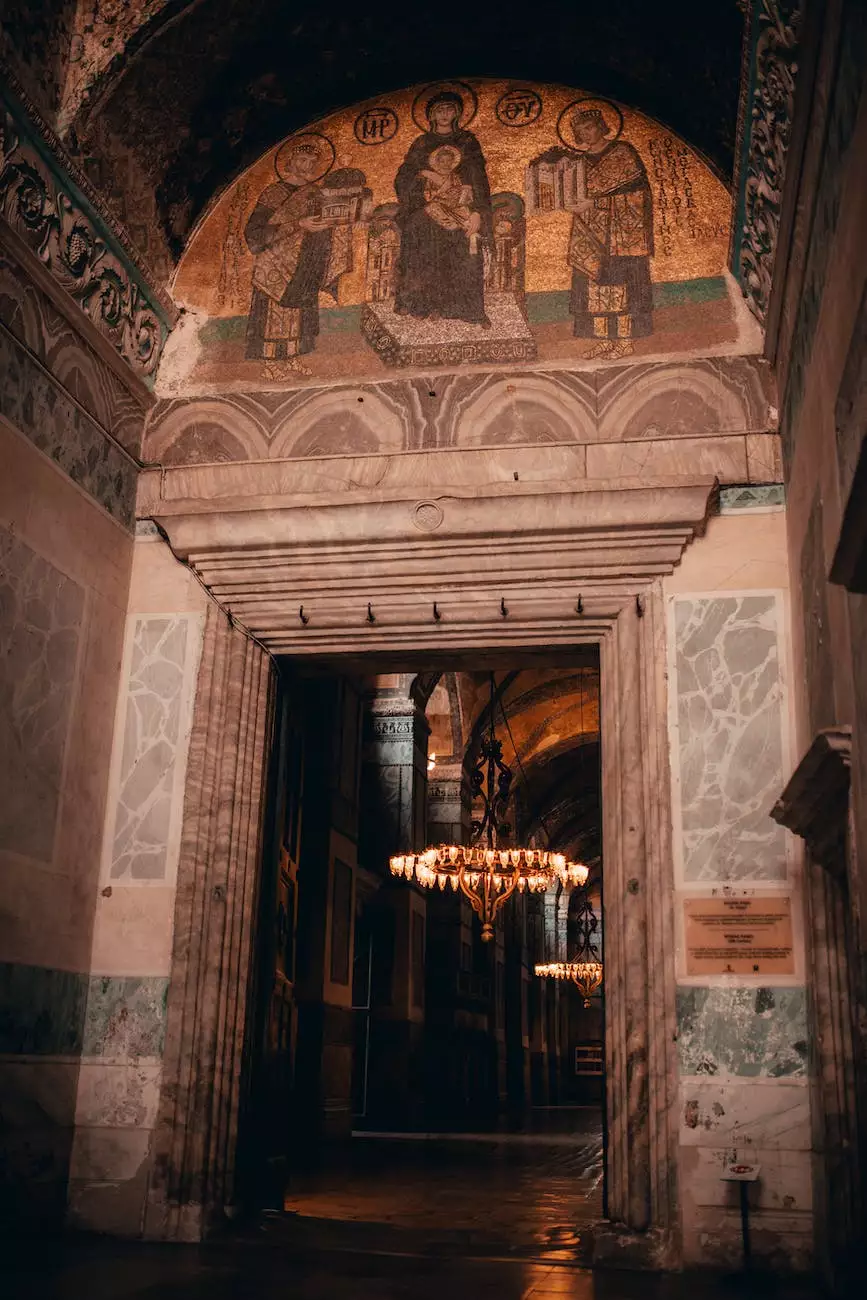 Your Spiritual Home
Welcome to Saint Joseph's Polish Catholic Church, your spiritual home in the heart of the community. We are a vibrant and close-knit congregation, dedicated to fostering spiritual growth and creating an environment of love and acceptance for all. Our church has been a pillar of faith for generations, having served the community for over a century.
Rooted in Faith and Beliefs
At Saint Joseph's Polish Catholic Church, we firmly believe in the power of faith and its ability to transform lives. Our foundations are rooted in the rich traditions of the Catholic Church, combined with the unique spiritual journey of the Polish community. We honor our heritage and celebrate the diversity within our congregation.
Services and Sacraments
Our church offers a wide range of services and sacraments to meet the spiritual needs of our community. Whether you are seeking solace, guidance, or simply wish to deepen your faith, our dedicated priests and pastoral team are here to support you. From regular Masses and sacraments, such as baptism and confession, to special celebrations and devotions, we provide a comprehensive spiritual experience.
Regular Masses
Join us for our regular Masses, held throughout the week. Experience the power of communal worship and connect with fellow believers in a welcoming atmosphere. Our priests deliver inspiring sermons and guide us through the sacred rituals, nourishing our souls with the teachings of Christ.
Sacraments and Celebrations
Participate in our sacramental life by receiving the holy sacraments. Whether it's baptism, confirmation, marriage, or anointing of the sick, we embrace these sacred moments with reverence and joy. Our church also hosts various celebrations throughout the liturgical calendar, such as Easter, Christmas, and feast days, enhancing the sense of community and spiritual fulfillment.
Fellowship and Spiritual Growth
Being a part of Saint Joseph's Polish Catholic Church means embracing a community that fosters fellowship and encourages spiritual growth. We offer numerous opportunities for individuals of all ages to engage in uplifting activities that strengthen their faith and forge lasting friendships.
Community Events
Our church organizes a wide array of community events that bring together people from all walks of life. From social gatherings and fundraisers to outreach programs and volunteer initiatives, we strive to make a positive impact within and beyond our congregation. Join us in spreading love, kindness, and compassion throughout our community.
Youth and Young Adult Programs
We value and nurture the spiritual development of our youth and young adults. Through engaging programs, retreats, and educational opportunities, we empower the younger generation to discover and embrace their faith. Our vibrant youth community is an integral part of our church's mission, ensuring a rich spiritual legacy for years to come.
Embracing Diversity and Unity
Saint Joseph's Polish Catholic Church embraces diversity and unity, welcoming individuals from all backgrounds and cultures. Our community is enriched by the unique stories, perspectives, and journeys of its members. By embracing our differences, we grow stronger in our faith and live out the teachings of Christ, who taught us to love one another unconditionally.
Join Us in Faith and Fellowship
Whether you're seeking a place to worship, searching for spiritual guidance, or longing for a loving community, Saint Joseph's Polish Catholic Church is here for you. We invite you to join us on this enlightening journey of spirituality and experience the warmth, love, and support of our devout congregation. Together, let us deepen our faith, inspire one another, and make a positive difference in the world.