Relics at Saint Joseph's Polish Catholic Church
Apr 17, 2020
Resources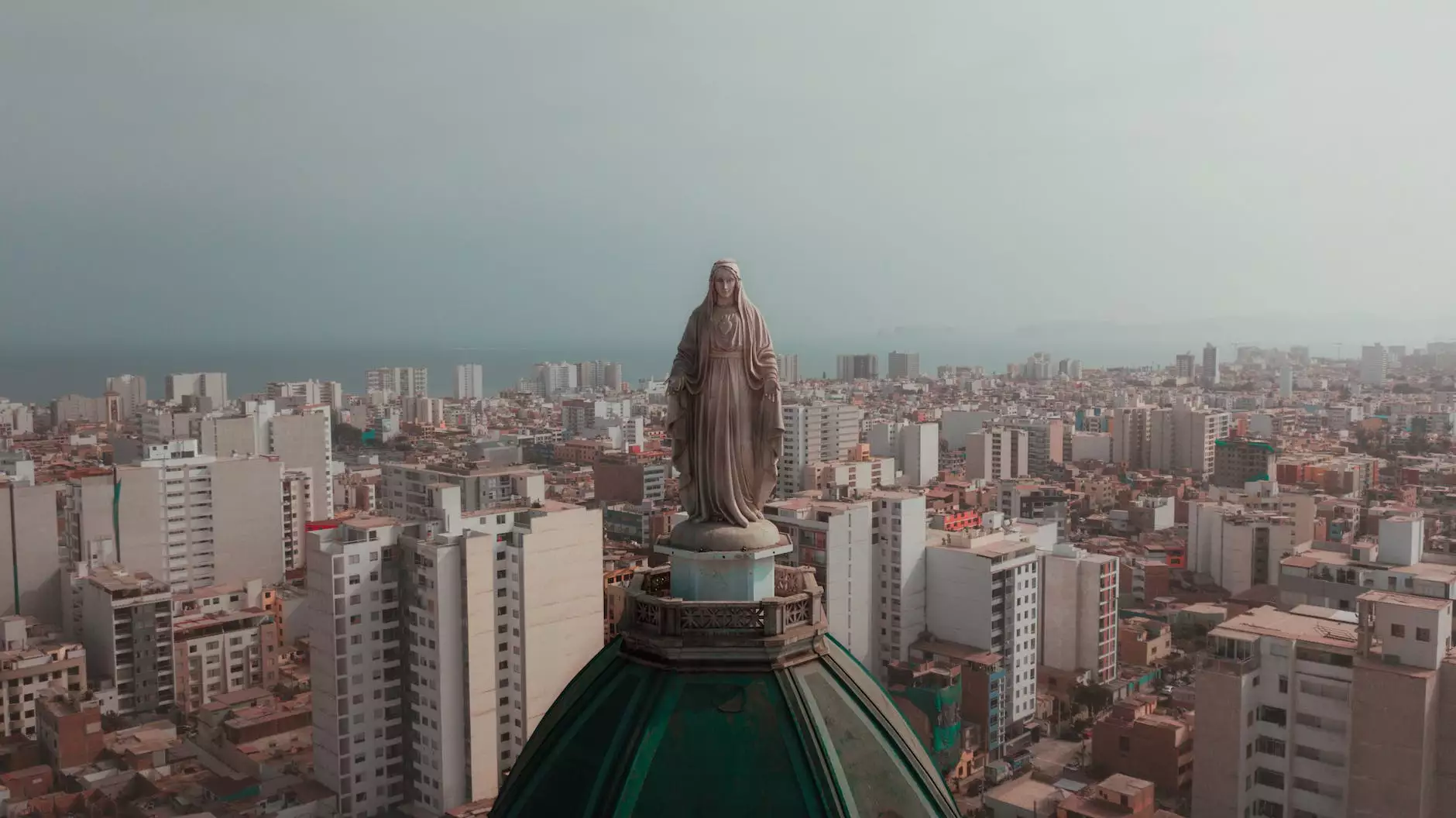 The Sacred Collection
Welcome to the world of relics at Saint Joseph's Polish Catholic Church. As a place of worship and community, we are proud to house a remarkable collection of relics that hold great spiritual and historical significance. Each relic serves as a powerful symbol of our faith, connecting us to the lives of revered saints and reminding us of their enduring legacy.
What Are Relics?
In the context of the Catholic Church, relics are physical objects associated with saints or holy figures. They range from small bone fragments and clothing relics to entire bodies or body parts of saints preserved through incorruptibility. The veneration of relics is deeply rooted in the belief that they connect us to the divine, serving as tangible links to the saints' spiritual presence.
Our Rich Collection
Saint Joseph's Polish Catholic Church proudly houses a diverse collection of relics that have been meticulously acquired and preserved over the years. Our extensive inventory includes relics of various saints, martyrs, and influential figures from Christian history.
The Relic of Saint John Paul II
One of the most revered relics in our collection is the relic of Saint John Paul II, the beloved Pope who dedicated his life to spreading love, peace, and faith. The relic consists of a small fragment of his clothing, carefully preserved within a reliquary. This relic serves as a powerful reminder of Saint John Paul II's profound impact on the global Catholic community.
The Relic of Saint Faustina Kowalska
Another cherished relic within our collection is the relic of Saint Faustina Kowalska, the Apostle of Divine Mercy. This relic holds a strand of her hair, encapsulated within a beautiful reliquary. Saint Faustina Kowalska's deep devotion to the teachings of Divine Mercy continues to inspire believers around the world, and this relic allows us to connect directly with her spiritual presence.
The Relic of Saint Maximilian Kolbe
We also possess the precious relic of Saint Maximilian Kolbe, a courageous Franciscan friar who offered his life for another in the Auschwitz concentration camp during World War II. This relic, a small bone fragment, honors his selfless sacrifice and unwavering faith.
Significance and Veneration
Relics hold immense significance within the Catholic faith. They are venerated as a means of seeking intercession, finding inspiration, and deepening one's connection with the saints. By visiting and venerating these relics, believers can experience a profound sense of spiritual closeness to these holy figures, and draw strength from their examples of faith, virtue, and devotion.
Visiting Our Relics
Saint Joseph's Polish Catholic Church welcomes visitors and devoted pilgrims to come and explore our collection of relics. Whether you seek solace, inspiration, or simply wish to learn more about the Catholic faith, our relics offer a unique opportunity to connect with the saints and experience their divine presence.
Pilgrimage Opportunities
For those looking to make a pilgrimage, we offer special guided tours led by knowledgeable staff members. These tours provide an in-depth understanding of each relic's history, significance, and the stories behind the saints they represent. You will have the chance to explore the relics up close while learning about their unique connection to the Catholic faith.
Prayer and Reflection
At Saint Joseph's Polish Catholic Church, we encourage visitors to engage in prayer and reflection while in the presence of our relics. Many individuals find solace and spiritual renewal through this intimate form of communion with the saints. The tranquil atmosphere of our church provides a serene space for contemplation and an opportunity to seek guidance and intercession.
Preserving Our Heritage
Preserving and sharing our rich Catholic heritage is of utmost importance to us. We recognize the historical and spiritual value of relics as vital links to the past, and we are committed to maintaining their integrity for future generations to appreciate and venerate. Each relic is meticulously cared for and housed in a way that honors its significance and allows for meaningful encounters.
Plan Your Visit
Ready to embark on a spiritual journey through our collection of relics? We invite you to plan your visit to Saint Joseph's Polish Catholic Church and immerse yourself in the beauty and significance of these sacred artifacts. Whether you are a devoted Catholic or simply curious about the history of our faith, our relics offer a glimpse into the stories and legacies of the saints who have touched countless lives throughout history.
Opening Hours
Our church is open for visits from Monday to Saturday, between 9:00 AM and 6:00 PM. On Sundays, we welcome visitors from 8:00 AM until 1:00 PM. Feel free to drop by and spend as much time as you need to explore and embrace the spiritual ambiance of our sacred space.
Parking and Accessibility
We offer convenient parking facilities for visitors, ensuring a hassle-free experience. Our church is also accessible for individuals with disabilities, with wheelchair ramps available for easy entry. We strive to provide an inclusive environment that welcomes everyone seeking spiritual nourishment and connection.
Contact Us
If you have any inquiries or would like to schedule a guided tour, our friendly staff is always here to assist you. You can reach us at +123456789 or via email at [email protected]. We look forward to welcoming you to Saint Joseph's Polish Catholic Church and sharing the profound experience of our relics with you.