Events Archives - Page 14 of 19
May 30, 2021
Events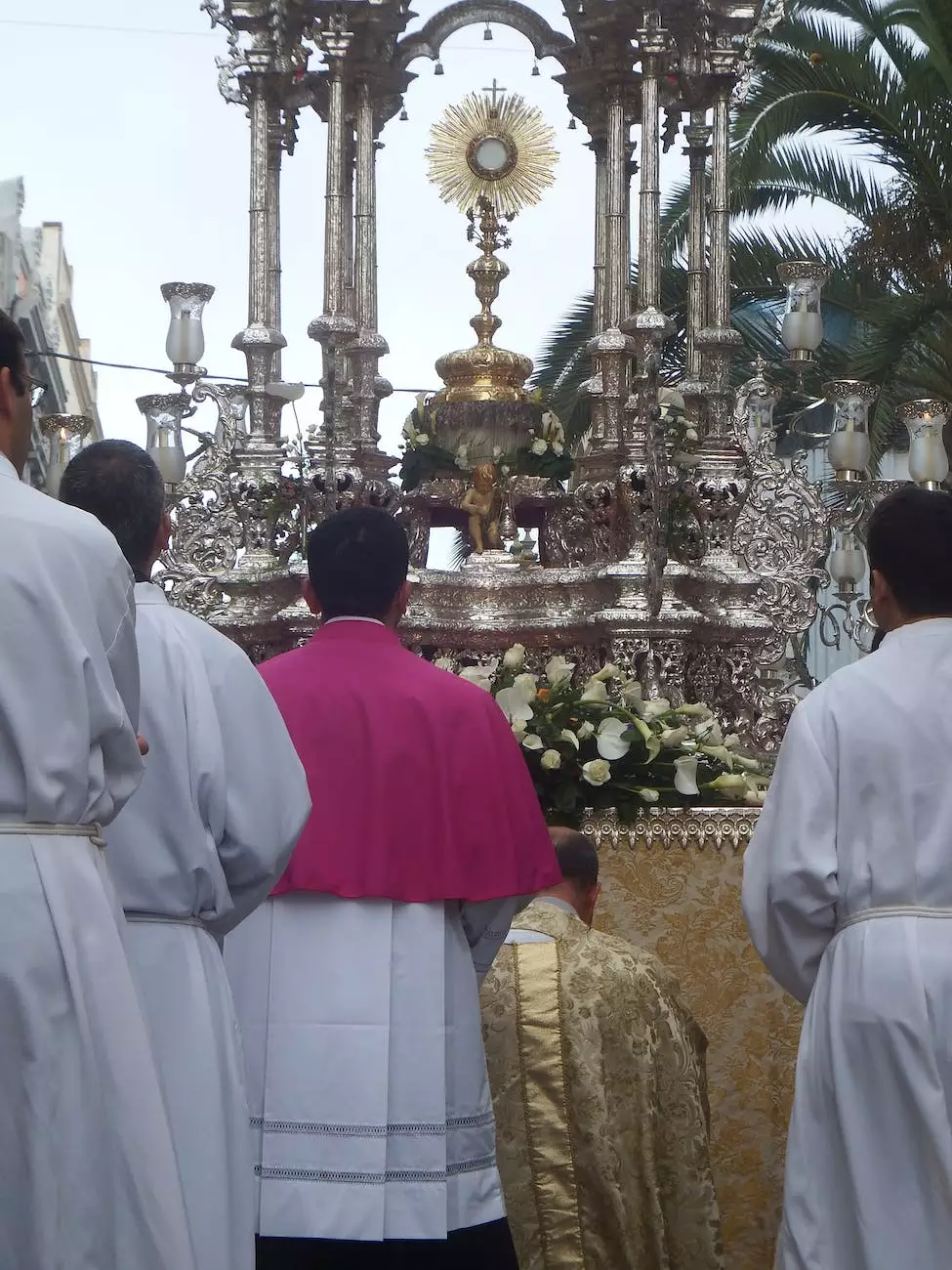 Welcome to the Events Archives of Saint Joseph's Polish Catholic Church. In this section, you will find detailed information about various community and society events related to faith and beliefs. Browse through the comprehensive list of events and stay updated with the latest happenings at our church. Join us in celebrating the traditions and values that define our strong and vibrant community.
Upcoming Events
In this section, we provide you with a glimpse of the exciting events that await you in our community. Whether you are interested in religious ceremonies, cultural festivals, or community gatherings, we have something for everyone. Our events are designed to foster a sense of belonging and unity among our members.
Religious Ceremonies
At Saint Joseph's Polish Catholic Church, faith is at the heart of everything we do. Our religious ceremonies hold significant importance, and we invite you to be part of these spiritual experiences. From Mass services, Holy Week observances to sacraments and blessings, our church offers a range of religious events that nurture and strengthen the faith of our community members.
Cultural Festivals
Our vibrant community also celebrates the rich Polish heritage through cultural festivals. These festivals are a compelling combination of faith, tradition, and joyful celebrations. Dive into the captivating world of Polish music, dance, costumes, and cuisine. Experience the warmth and hospitality that has made our culture unique and beloved by many.
Community Gatherings
Community gatherings play a vital role in fostering connections between individuals and families within our community. We organize various events that promote social interactions, such as picnics, volunteer activities, and charity drives. By coming together, we strengthen our bonds and marshal our collective efforts to make a positive impact on society.
Past Events
Relive the memories of our past events by exploring our extensive archive. Each event is accompanied by detailed descriptions, photographs, and testimonials, offering you a comprehensive glimpse into the joy and fulfillment experienced by our community. Take a stroll down memory lane and be inspired by the countless moments of camaraderie and shared faith.
Join Us
Are you interested in becoming part of our vibrant community? We welcome individuals and families from all backgrounds to join our church. By becoming a member, you gain access to exclusive events, spiritual guidance, and a supportive network of like-minded individuals. Join us on this faith-filled journey and contribute to the growth and prosperity of our community.
Contact Us
If you have any questions, or if you would like more information about our events, please feel free to reach out to us. We are here to assist you and provide any additional details you may need. You can contact us through our website, email, or by phone. We look forward to hearing from you and welcoming you to Saint Joseph's Polish Catholic Church.