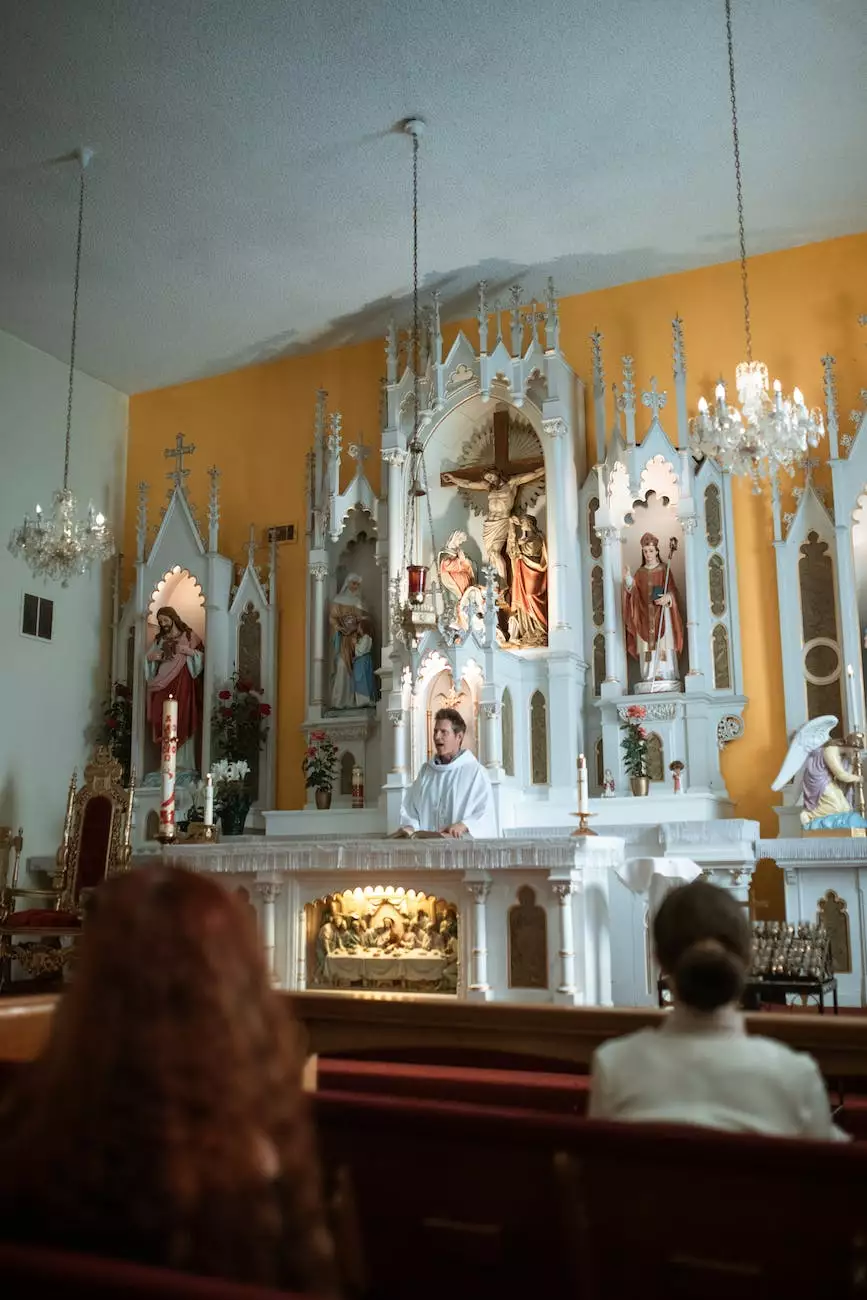 Welcome to the page dedicated to New Believers at Saint Joseph's Polish Catholic Church. As a community that values faith and beliefs, we strive to provide comprehensive support and guidance for individuals who have recently embraced or are considering Catholicism.
Embracing Faith at Saint Joseph's
At Saint Joseph's, we understand that starting your spiritual journey can be both exciting and overwhelming. That's why we are dedicated to creating an environment that welcomes and nurtures new believers. Whether you have recently converted to Catholicism or are interested in deepening your knowledge of the faith, our community is here to support you at every step.
Connecting with a Faithful Community
As you embark on your journey as a new believer, it is important to find a supportive community that shares your values and can help guide you on your path. At Saint Joseph's, we are proud to have a vibrant and inclusive community that celebrates our beliefs and offers numerous opportunities for spiritual growth.
Joining Small Group Discipleship
Our small group discipleship program is designed to foster meaningful connections and aid in spiritual development. By joining a small group, you can engage in deep discussions about Catholic teachings and build relationships with fellow believers. Our experienced mentors guide these groups, ensuring that every participant receives personalized attention and encouragement.
Participating in Worship Services
Attending regular worship services is a vital part of your spiritual journey. At Saint Joseph's, we offer a variety of Masses and services throughout the week, providing you with ample opportunities to connect with God and the community. Our dedicated clergy members lead these services, delivering inspiring homilies that reflect upon the teachings of the Catholic Church.
Foundations of Catholicism
Understanding the foundational beliefs and teachings of Catholicism is essential for new believers. Here, we provide a brief overview of some of the core aspects of the Catholic faith:
The Holy Trinity
The Catholic Church recognizes the Holy Trinity, consisting of God the Father, Jesus Christ the Son, and the Holy Spirit. This Trinitarian belief lies at the heart of Catholic theology and serves as a foundation for our understanding of the divine nature.
The Sacraments
The Catholic Church acknowledges seven sacraments: Baptism, Eucharist, Confirmation, Reconciliation, Anointing of the Sick, Holy Orders, and Matrimony. These sacred rituals hold great significance in the life of a Catholic believer and offer profound opportunities for spiritual growth and renewal.
Role of the Saints
Saints play an important role in Catholicism. They are considered holy men and women who lived exemplary lives of faith and devotion, serving as intercessors between God and believers. Many saints are revered for their specific patronages, providing guidance and prayers in different areas of life.
Resources for New Believers
As you embark on your spiritual journey, it's essential to have access to resources that can deepen your understanding of Catholicism. At Saint Joseph's, we offer various avenues to enhance your knowledge and nurture your faith:
Bible Studies and Classes
We organize regular Bible studies and classes that allow new believers to explore the scriptures and understand the teachings of the Catholic Church more thoroughly. These sessions provide an opportunity to engage in meaningful discussions and gain insights from experienced teachers.
Spiritual Guidance and Counseling
Our knowledgeable clergy and spiritual counselors are available to provide guidance to new believers. Whether you have questions about Catholic doctrines or seek support during challenging times, you can rely on our dedicated team for compassionate assistance.
Engaging Community Events
Participating in community events is an excellent way to forge connections and deepen your faith. Saint Joseph's regularly hosts social gatherings, retreats, and seminars, allowing new believers to interact with the larger Catholic community and foster meaningful relationships.
Join Us on Your Spiritual Journey
We invite you to join us at Saint Joseph's Polish Catholic Church as you embark on your spiritual journey as a new believer. Our warm and welcoming community provides a nurturing environment where you can grow in your faith and build lasting connections with fellow believers.