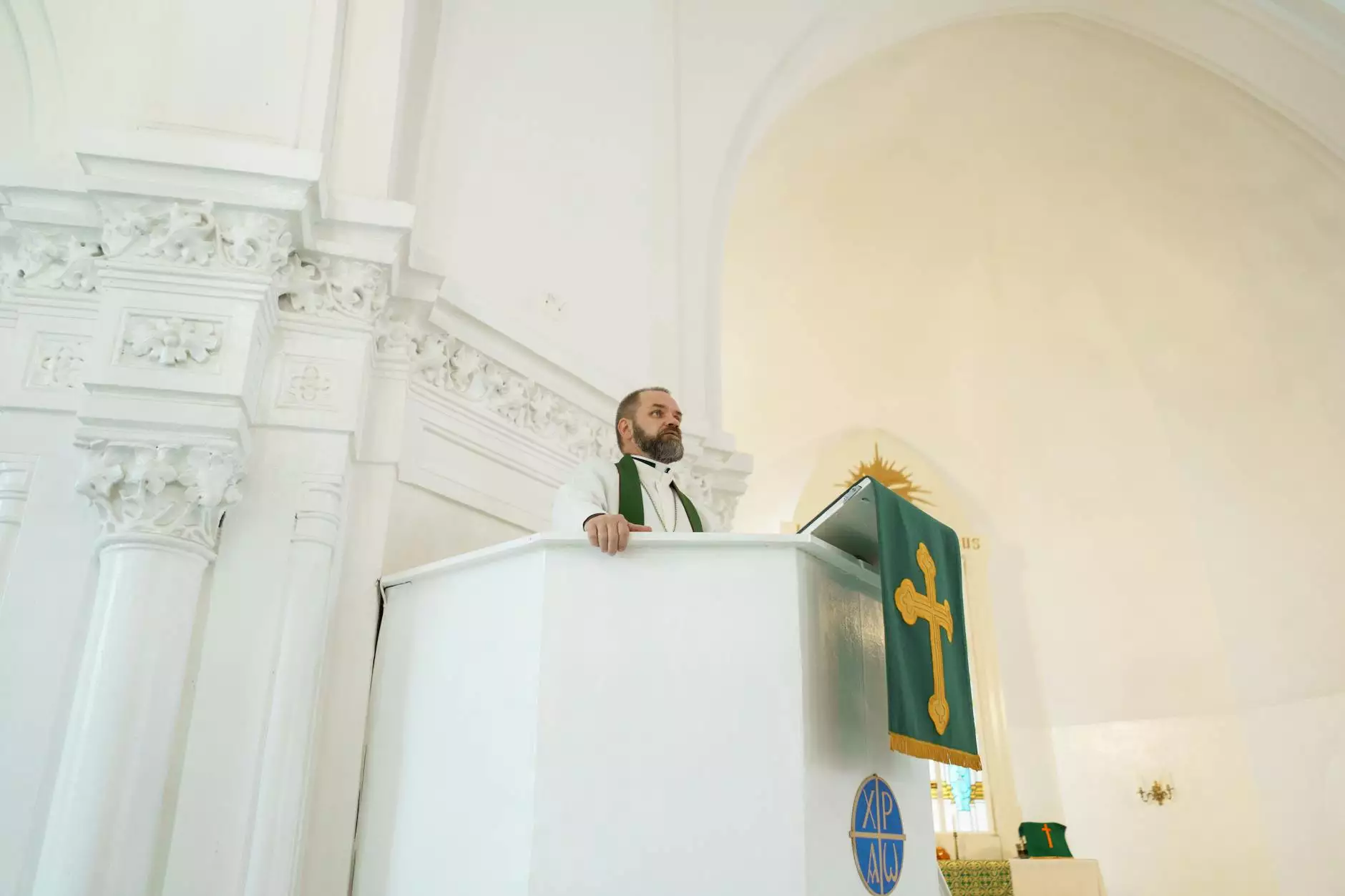 Discover Inspiring Sermons at Saint Joseph's Polish Catholic Church
Welcome to the Sermons page of Saint Joseph's Polish Catholic Church, a place where you can find an extensive collection of inspiring sermons to nourish your soul and deepen your faith. Our dedicated team of priests and guest speakers deliver powerful messages each week, providing guidance, insight, and encouragement to our congregation.
Invigorating Your Faith Through Powerful Sermons
At Saint Joseph's Polish Catholic Church, we understand the importance of meaningful sermons in strengthening your spiritual journey. Our sermons cover a wide range of topics, including forgiveness, gratitude, love, compassion, and understanding, among others. Each sermon is meticulously crafted to deliver messages that resonate with your daily life and bring you closer to God.
Unveiling the Mysteries of Scriptures
Our sermons delve deep into the scriptures, unlocking the profound wisdom and divine truths contained within. Through eloquent storytelling and insightful interpretation, our clergy members bring ancient texts to life, offering fresh perspectives on timeless messages. As you engage with the sermons, you will gain a deeper understanding of biblical teachings, fostering a stronger connection to your faith.
Connecting with the Community
Our church community plays a vital role in the journey of faith, and our sermons serve as a unifying force. By attending our weekly sermons, you have the opportunity to connect with like-minded individuals who share a common devotion to God. Our inclusive and welcoming environment ensures that every member of our church family feels valued and supported.
Embracing Faith in Everyday Life
Sermons at Saint Joseph's Polish Catholic Church are designed to help you integrate your faith into your everyday life. Our clergy members offer practical guidance on how to apply biblical principles to real-world situations, helping you navigate challenges, make ethical decisions, and cultivate a sense of purpose in all that you do.
Empowering and Inspiring Sermons
Our commitment to delivering empowering and inspiring sermons lies at the heart of our mission. We firmly believe that through the power of the word, lives can be transformed, and individuals can harness their inner strength to make a positive impact on the world. Join us every week as we embark on a transformative journey of faith, growth, and self-discovery.
Join Us for Sermons at Saint Joseph's Polish Catholic Church
We invite you to explore our collection of sermons, conveniently categorized by specific themes, topics, and speakers. Whether you're seeking solace, seeking answers, or seeking spiritual connection, our sermons offer a wealth of wisdom that will uplift and guide you on your spiritual path. Join us at Saint Joseph's Polish Catholic Church as we continue to serve and inspire our community with powerful sermons that touch the depths of your heart.