Baptism at Saint Joseph's Polish Catholic Church
Jan 9, 2018
New Believers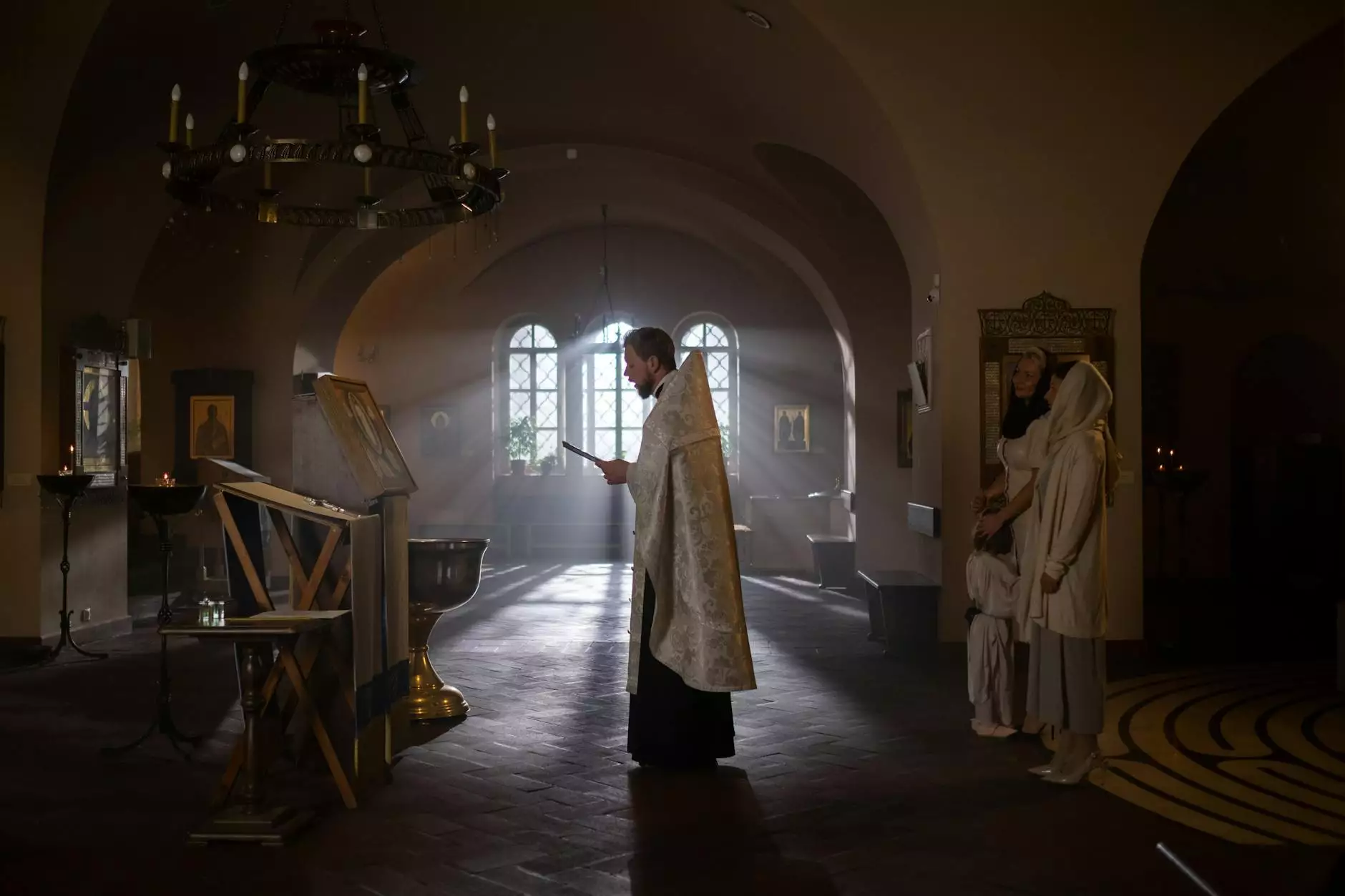 Understanding the Sacrament of Baptism
Baptism is a significant sacrament in the Catholic faith, representing the initiation and incorporation into the Christian community. At Saint Joseph's Polish Catholic Church, we hold Baptism in high regard, honoring the traditions and rituals associated with this sacred practice.
The Significance of Baptism
Baptism is considered the first sacrament of initiation, marking the entry into the Catholic faith. It is an act of welcoming and embracing individuals into the Christian community and symbolizes the cleansing of original sin, leading to a rebirth in Christ. The newly baptized become members of the Church, receiving the blessings and graces bestowed upon them through this sacrament.
The Rituals of Baptism
During the Baptism ceremony at Saint Joseph's Polish Catholic Church, infants, children, or adults are anointed with holy water or are immersed in water three times, symbolizing the Holy Trinity. The priest or deacon, guided by the Holy Spirit, administers the sacrament, invoking prayerful blessings upon the candidates.
Before the Baptism, parents and godparents are required to attend a preparation class to understand the significance of the sacrament and their roles in bringing up the child in the Catholic faith. This preparation ensures that the sacrament is embraced fully and the child grows in the love and teachings of Jesus Christ.
Baptism in the Catholic Faith
At Saint Joseph's Polish Catholic Church, Baptism holds an especially significant place within our rich Catholic tradition. We believe that through this sacrament, one becomes a member of the Church, embraced by God's love and guided by the teachings of Jesus Christ.
Our Commitment to Faith and Community
Saint Joseph's Polish Catholic Church is deeply committed to fostering a strong faith community, where individuals can seek spiritual growth and enlightenment. We provide a welcoming environment that nurtures and supports individuals through their faith journey, with Baptism being a cornerstone of this journey.
Join Us for Baptism
If you are seeking the sacrament of Baptism for yourself or your child, we invite you to join us at Saint Joseph's Polish Catholic Church. Our caring community will guide you through the preparation process and celebrate this momentous occasion together.
Contact Us
For more information about Baptism at Saint Joseph's Polish Catholic Church or to schedule a meeting with our clergy, please reach out to us at [phone number] or email us at [email address]. We look forward to welcoming you and sharing in the joy of this sacrament.
Saint Joseph's Polish Catholic Church - Community and Society - Faith and Beliefs
Address: [Church Address]
Phone: [phone number]
Email: [email address]