Welcome to Saint Joseph's Polish Catholic Church - Speaker: Adam Long
Oct 25, 2021
Sermons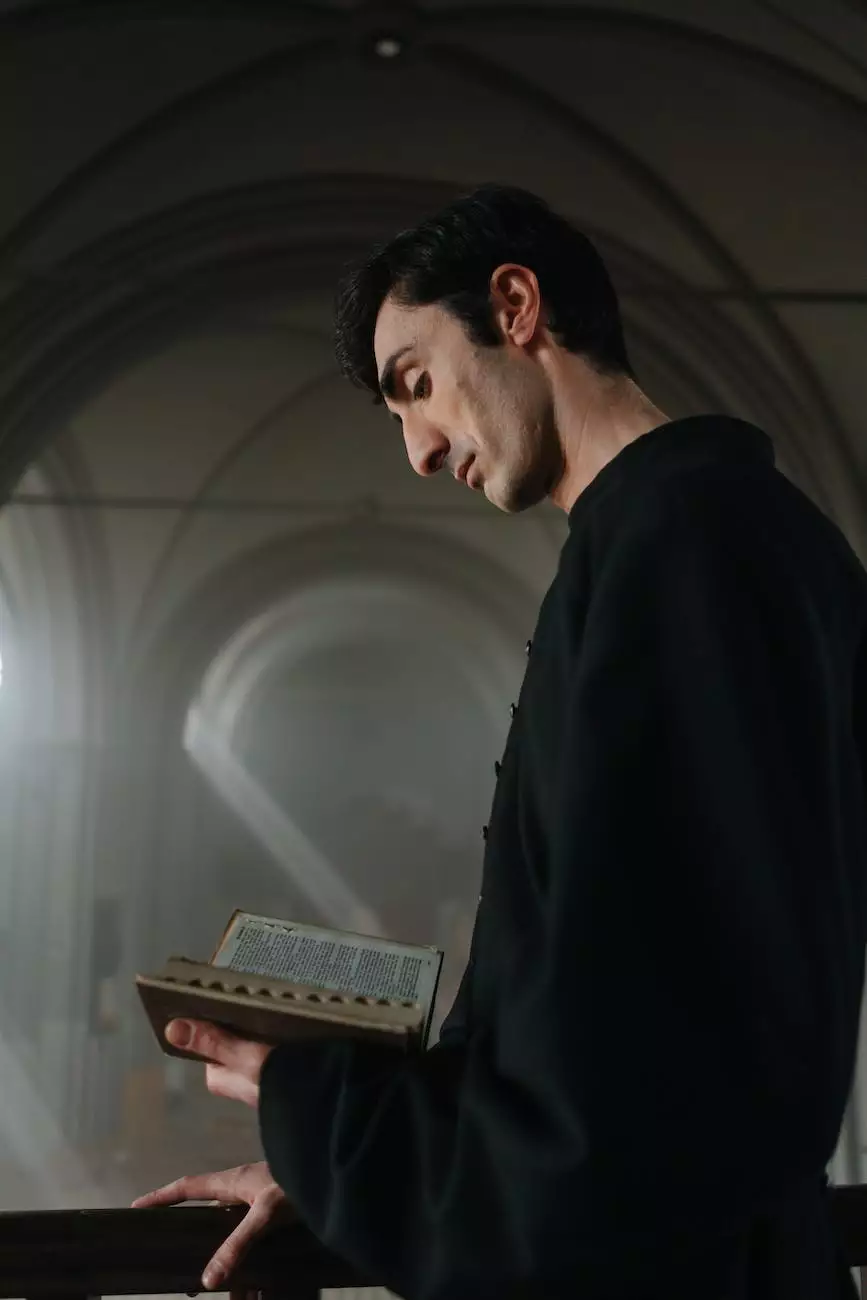 About Adam Long
Adam Long is a dedicated speaker and spiritual guide at Saint Joseph's Polish Catholic Church. With a profound understanding of faith and beliefs, Adam delivers insightful and inspiring sermons that resonate with individuals seeking a deeper connection with their spirituality.
Exploring Faith and Beliefs
At Saint Joseph's Polish Catholic Church, we strive to provide a nurturing community where individuals can explore and strengthen their faith. Our focus on fostering a sense of belonging and cultivating personal growth makes us a unique and inclusive place of worship.
Journey Towards Spiritual Enlightenment
Adam Long invites you on a transformative journey towards spiritual enlightenment. Through our weekly sermons and teachings, he dives into various aspects of religious practice, offering profound insights and guidance for those seeking to deepen their connection with the divine.
Embracing Community and Fellowship
Within our community, we emphasize the significance of genuine connections and fellowship. At Saint Joseph's Polish Catholic Church, you'll find a warm and welcoming environment, where individuals from all walks of life can come together to share their spiritual experiences and support one another.
Discovering Our Sermons
Our sermons cover a wide range of topics, delving into scripture, spiritual practices, and the application of faith in our daily lives. Each sermon is carefully crafted to deliver meaningful messages that resonate with our congregation.
Enhancing Your Spiritual Journey
With Adam Long's guidance, you'll gain valuable insights and practical wisdom to enhance your spiritual journey. By exploring different aspects of faith and beliefs, you'll uncover new perspectives and ways to deepen your relationship with the divine.
Topics of Reflection and Discovery
The Power of Prayer: Exploring the transformative effects of prayer and its role in our spiritual lives.
Finding Inner Peace: Techniques to cultivate inner peace amidst life's challenges.
Building Resilience Through Faith: Discovering how faith can help us overcome adversity.
Living a Meaningful Life: Exploring the purpose and meaning of our existence.
Embracing Love and Compassion: Understanding the significance of love and compassion in our relationships and interactions.
Join Our Community
We invite you to join our vibrant community at Saint Joseph's Polish Catholic Church. Together, we celebrate our shared beliefs while appreciating the richness of our diverse backgrounds. Through our various gatherings and events, you'll have the opportunity to connect with like-minded individuals and enrich your spiritual journey.
Worship Services and Events
Experience the joy of worship and fellowship by attending our regular Sunday services, where Adam Long delivers inspiring sermons that touch the heart and soul. Additionally, we host a range of events throughout the year, including retreats, workshops, and community outreach programs.
Your Spiritual Home Awaits
At Saint Joseph's Polish Catholic Church, you'll find a spiritual home that embraces and celebrates diversity, fostering a sense of belonging for all individuals. We believe that through faith and community, we can inspire personal growth and make a positive difference in the world.