Activities at Saint Joseph's Polish Catholic Church
Oct 16, 2022
Events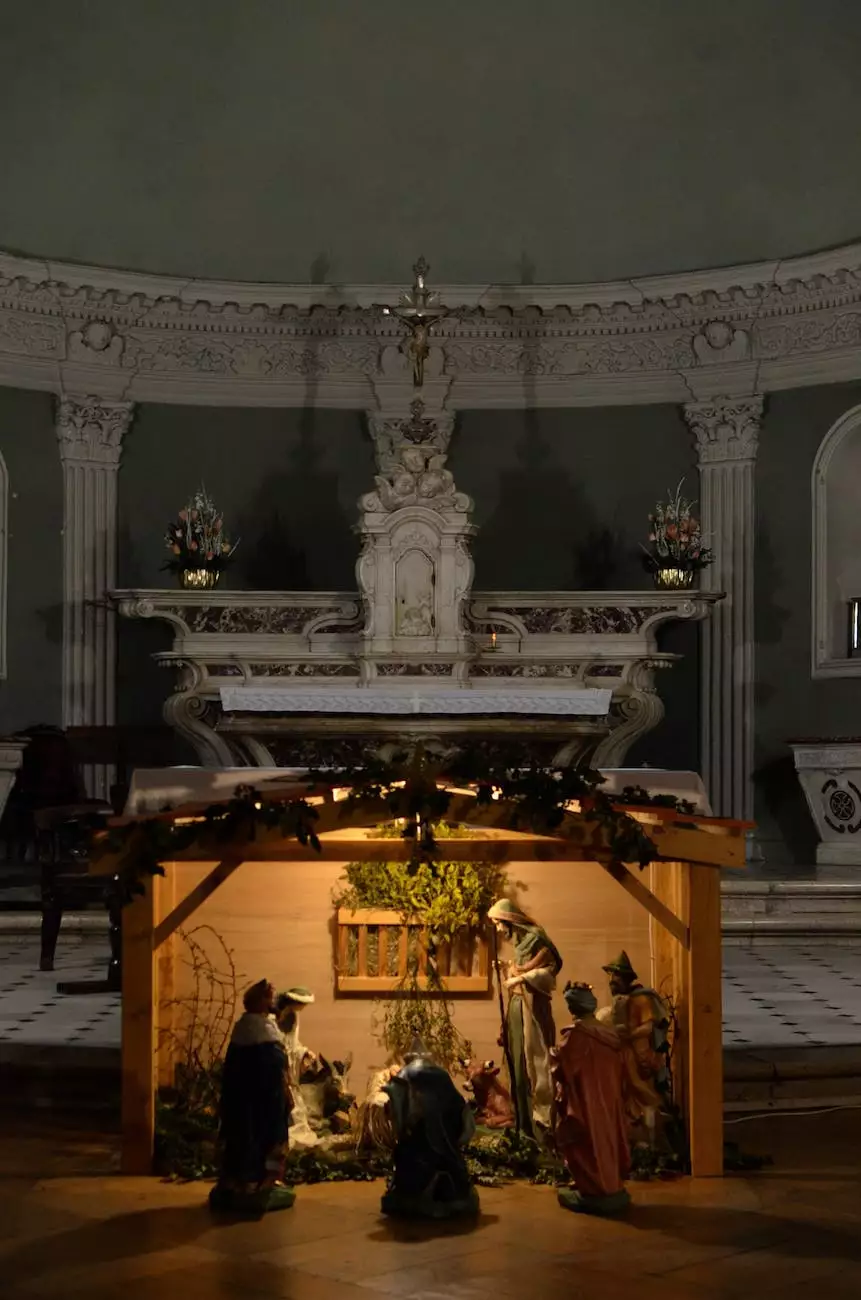 Engage with Our Vibrant Community
At Saint Joseph's Polish Catholic Church, we pride ourselves on fostering a close-knit and active community. Our wide range of activities provides ample opportunities for individuals of all ages to come together, share their faith, and create lasting connections.
Youth Programs
Our church recognizes the importance of nurturing the faith of our younger members. Through our youth programs, children and teens can engage in religious education, attend summer camps, and participate in service projects dedicated to helping the less fortunate. These activities aim to instill strong Catholic values, foster personal growth, and create a sense of belonging within the youth community.
Adult Faith Formation
For adults seeking to deepen their understanding of the Catholic faith, we offer various opportunities for growth and exploration. From Bible study groups to theology courses, individuals can engage in stimulating discussions, learn from knowledgeable mentors, and develop a stronger relationship with God. Our Adult Faith Formation activities provide a supportive environment where individuals can ask questions, seek guidance, and delve into the rich teachings of the Catholic Church.
Meaningful Events
To celebrate our shared faith and promote community bonding, Saint Joseph's Polish Catholic Church organizes a variety of meaningful events throughout the year. These events not only offer spiritual enrichment but also foster a sense of togetherness among our members.
Liturgy and Worship
Our weekly Masses are an integral part of our community's spiritual journey. With a focus on beautiful liturgy and engaging homilies, our worship services provide a sacred space for both personal reflection and communal prayer. Additionally, we host special liturgical celebrations during major Catholic observances, inviting our community to come together and experience the richness of our faith.
Festivals and Cultural Celebrations
As a Polish Catholic Church, we take pride in celebrating our rich heritage and cultural traditions. Annually, we host festivals that showcase Polish music, dance, cuisine, and customs. These vibrant celebrations offer a unique opportunity to experience Poland's vibrant culture while strengthening our bonds as a faith community.
Charitable Initiatives
Living out our Christian values, Saint Joseph's Polish Catholic Church is dedicated to making a positive impact within our local and global communities. Through various charitable initiatives, such as food drives, fundraisers, and volunteering efforts, our members actively contribute to alleviating the suffering of those in need. Engaging in these activities not only benefits others but also reinforces our commitment to selfless service and compassion.
Deepen Your Faith
At Saint Joseph's Polish Catholic Church, we recognize that deepening one's faith is a journey that requires continuous learning and spiritual growth. Our church provides numerous resources and activities to help individuals nourish and strengthen their relationship with God.
Sacraments and Sacramental Preparation
Through the administering of sacraments, such as Baptism, Eucharist, Confirmation, and Matrimony, we support individuals in their sacramental journey. Our church provides comprehensive sacramental preparation programs that guide and educate individuals on the significance and meaning of each sacrament. We place great emphasis on these transformative moments, as they mark significant milestones in one's spiritual life.
Prayer Groups and Retreats
To cultivate a deeper prayer life, we offer various prayer groups and retreats where individuals can gather with like-minded believers and engage in communal prayer, reflection, and meditation. These spiritual gatherings provide a serene space to seek solace, grow in faith, and develop a more intimate connection with God.
Spiritual Direction
For those seeking personal guidance and support on their spiritual journey, our church offers spiritual direction services. Our experienced spiritual directors provide confidential and compassionate guidance, assisting individuals in discerning God's will, finding spiritual balance, and deepening their faith through individualized guidance.
Join Us at Saint Joseph's Polish Catholic Church
Take advantage of the vibrant activities offered at Saint Joseph's Polish Catholic Church. Engage with our community, participate in meaningful events, and deepen your faith. Join us as we celebrate our shared Catholic heritage, grow in love for God and one another, and make a positive impact in the world.
Contact Us
If you have any questions or would like more information about our activities, please feel free to reach out to us. We would be delighted to assist you.
Phone: [Insert Church Phone Number]
Email: [Insert Church Email Address]
Address: [Insert Church Address]