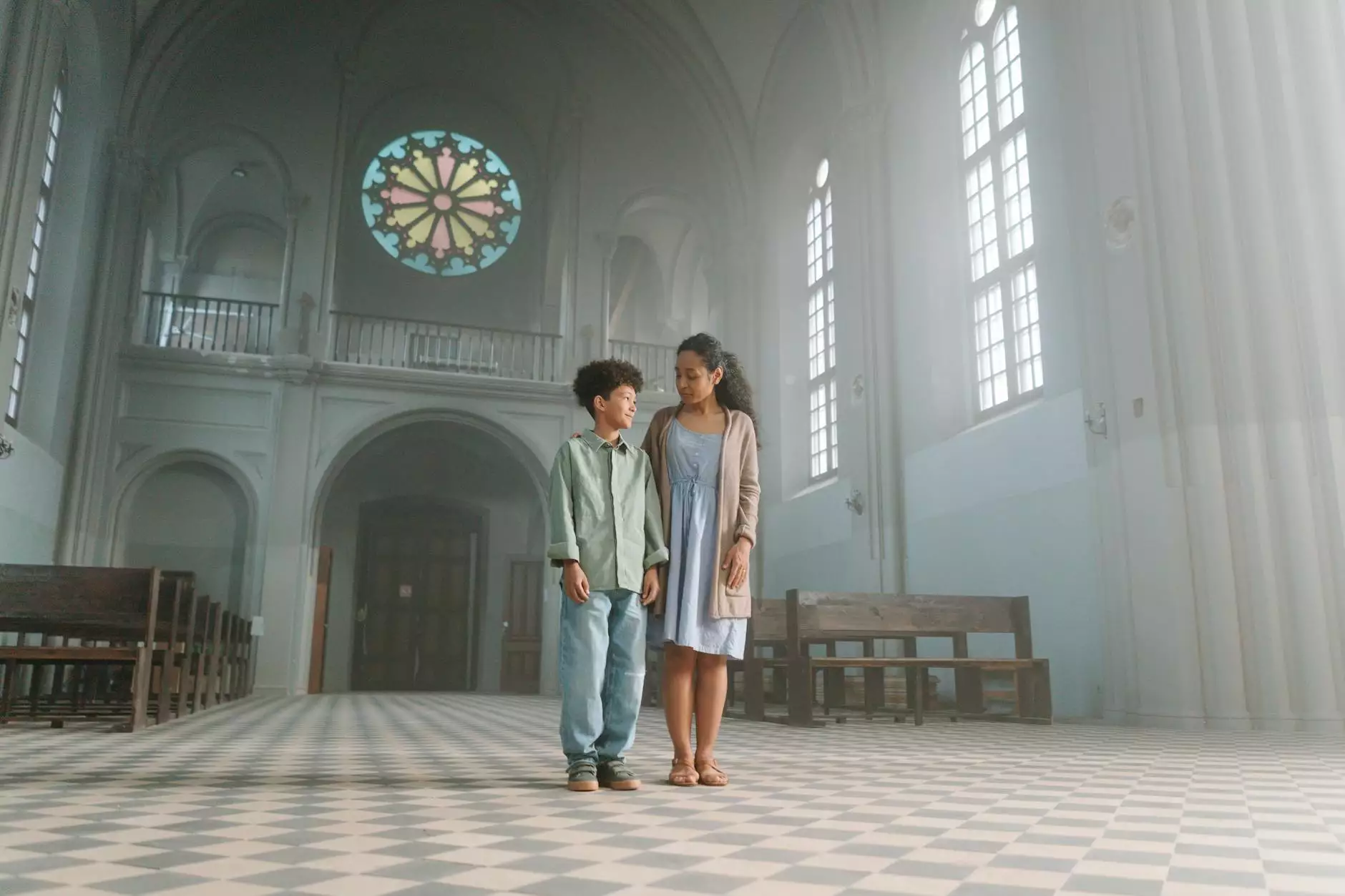 Discover a Vibrant Youth Program at Saint Joseph's Polish Catholic Church
At Greenwood Kids, we are proud to offer an exceptional youth program rooted in faith and community. Located within the esteemed Saint Joseph's Polish Catholic Church, we aim to provide a nurturing and engaging environment for children of all ages.
Fostering Spiritual Growth and a Sense of Belonging
Our mission is to support children in their spiritual journey and foster a deep connection with their faith. We believe that a strong foundation in religious teachings and values is instrumental in shaping their character and preparing them for a fulfilling life.
Through our comprehensive range of activities, we strive to create a sense of belonging and camaraderie among our young participants. From engaging Bible study sessions to inspiring worship services, our programs are designed to instill a love for God and a community-driven mindset.
Exciting and Enriching Programs
At Greenwood Kids, we understand the importance of offering a diverse range of programs that appeal to children with varying interests and learning styles. Our dedicated team of leaders and volunteers work tirelessly to present a curriculum that combines faith-based education with fun and interactive experiences.
1. Sunday School
Our Sunday School classes are held every week, providing children with a chance to learn about the Bible and its teachings in an age-appropriate and engaging manner. Through interactive lessons, songs, and creative activities, we inspire a love for Scripture and encourage personal reflection.
2. Youth Choir
Our Youth Choir welcomes children with a passion for music and song. As they lend their voices in worship, they also develop a deeper understanding of the power of music in conveying emotions and connecting with God.
3. Family-oriented Events
In order to promote a strong sense of community, we regularly organize family-oriented events that encourage parents and children to come together and strengthen their bond. From picnics and summer camps to holiday celebrations, these gatherings provide an opportunity for families to rejoice in their shared faith and build lasting memories.
Join Us Today
Whether your child is just beginning their spiritual journey or looking to deepen their faith, Greenwood Kids warmly welcomes all children to join our programs. We are dedicated to providing a safe and inclusive environment where children can learn, grow, and develop friendships that will last a lifetime.
Join us at Saint Joseph's Polish Catholic Church and give your child the opportunity to flourish spiritually while being a part of a loving and supportive community. Contact us today to learn more about our programs or to register your child for an enriching experience like no other.