Series: THE PARABLES OF JESUS
Dec 10, 2021
Sermons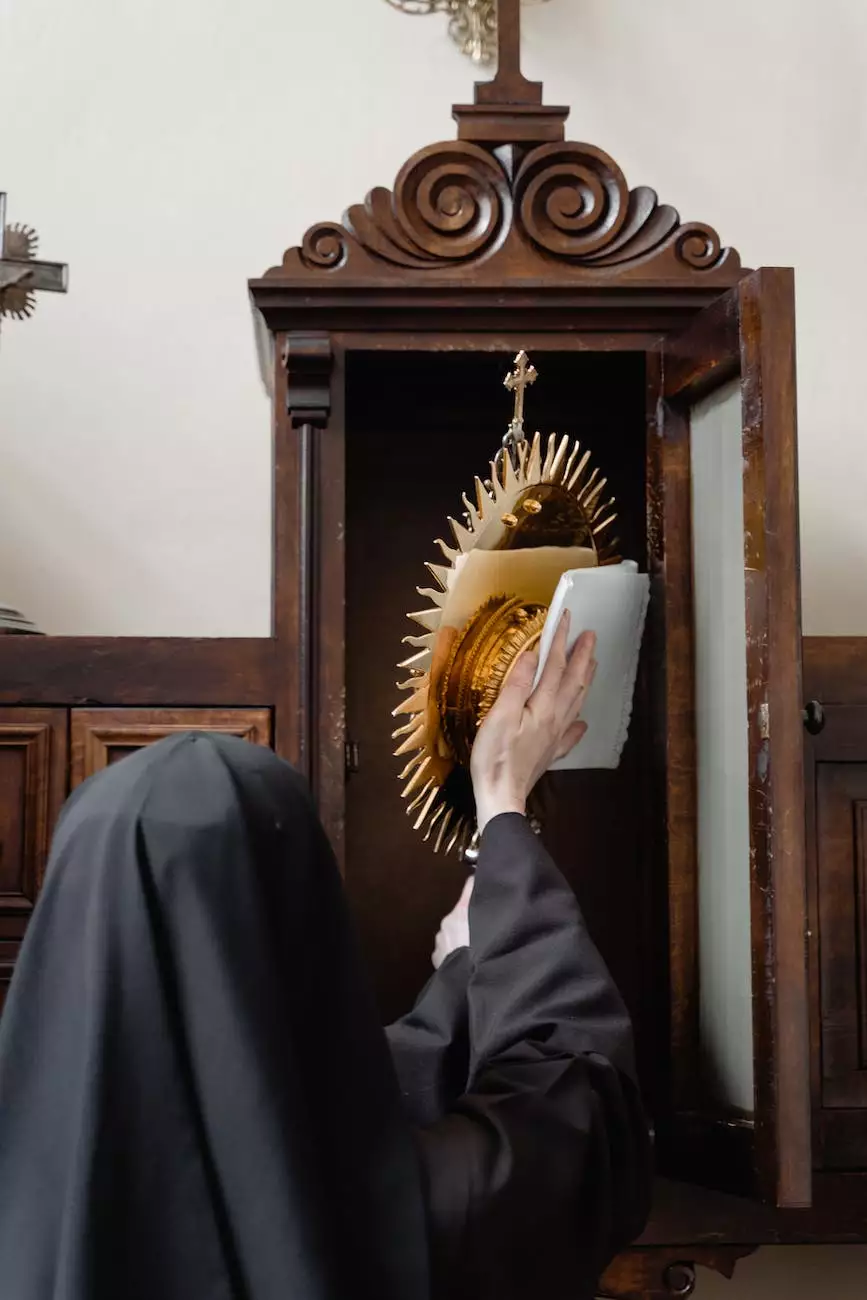 Welcome to Saint Joseph's Polish Catholic Church, where we invite you to embark on a profound spiritual journey through the captivating parables of Jesus. Our community, rooted in faith and beliefs, cherishes the teachings of Jesus and seeks to connect with Him on a deeper level through these timeless stories. Join us as we explore the profound wisdom encapsulated within each parable, allowing its transformative power to guide our lives.
Unveiling the Parables
The parables of Jesus are extraordinary tales told by the Son of God himself. They are simple yet profound stories that use everyday situations to convey profound spiritual truths. Through these parables, Jesus provided valuable lessons for his disciples and future generations to understand the Kingdom of God.
A parable often begins with an ordinary scenario, involving relatable characters and familiar elements. However, as the story unfolds, it reveals deeper spiritual insights, unveiling the mysteries of God's love, mercy, and justice. These timeless teachings continue to inspire and challenge believers, encouraging a life of faith and compassion.
Exploring the Depths
At Saint Joseph's Polish Catholic Church, we invite you to dive into the depths of these parables as we unravel their hidden meanings and dive into the lessons they offer. Our comprehensive exploration aims to provide a rich understanding of the spiritual truths contained in each story, enabling believers to apply these teachings to their daily lives.
Our community of faith recognizes the transformative power of the parables and endeavors to integrate their wisdom into our collective journey. Through in-depth study and reflection, we strive to unveil the profound messages conveyed through Jesus' words, allowing them to guide our actions and shape our character.
A Deeper Connection
The parables of Jesus offer a unique opportunity to connect with Him on a more profound level. As we immerse ourselves in His teachings, we gain insight into His character, His values, and His mission. These parables depict the heart of Jesus, a compassionate and loving Savior who calls us to embrace the Kingdom of God and live a life transformed by faith.
By engaging with the parables, we deepen our relationship with Jesus, understanding His purpose in our lives and discerning the relevance of His teachings in today's world. The lessons found within the stories help us navigate through the complexities of life, providing guidance, comfort, and inspiration.
Join Our Community
We warmly invite you to join our community at Saint Joseph's Polish Catholic Church as we embark on this enlightening journey through the parables of Jesus. Our community embraces diversity, cherishes faith, and believes in the power of transformation through God's Word.
Whether you are a lifelong believer or exploring your faith for the first time, we welcome you to be a part of our family. Come and experience the joy of discovering profound spiritual truths hidden within the parables, and witness the impact they can have on your life.
At Saint Joseph's Polish Catholic Church, we celebrate the parables of Jesus as an invitation to grow in faith, foster community, and discover the transformative power of God's Word. Join us on this incredible journey of enlightenment as we uncover the depths of the parables and find inspiration, guidance, and a renewed sense of purpose.