Series: JESUS THE ONE AND ONLY
Oct 4, 2021
Sermons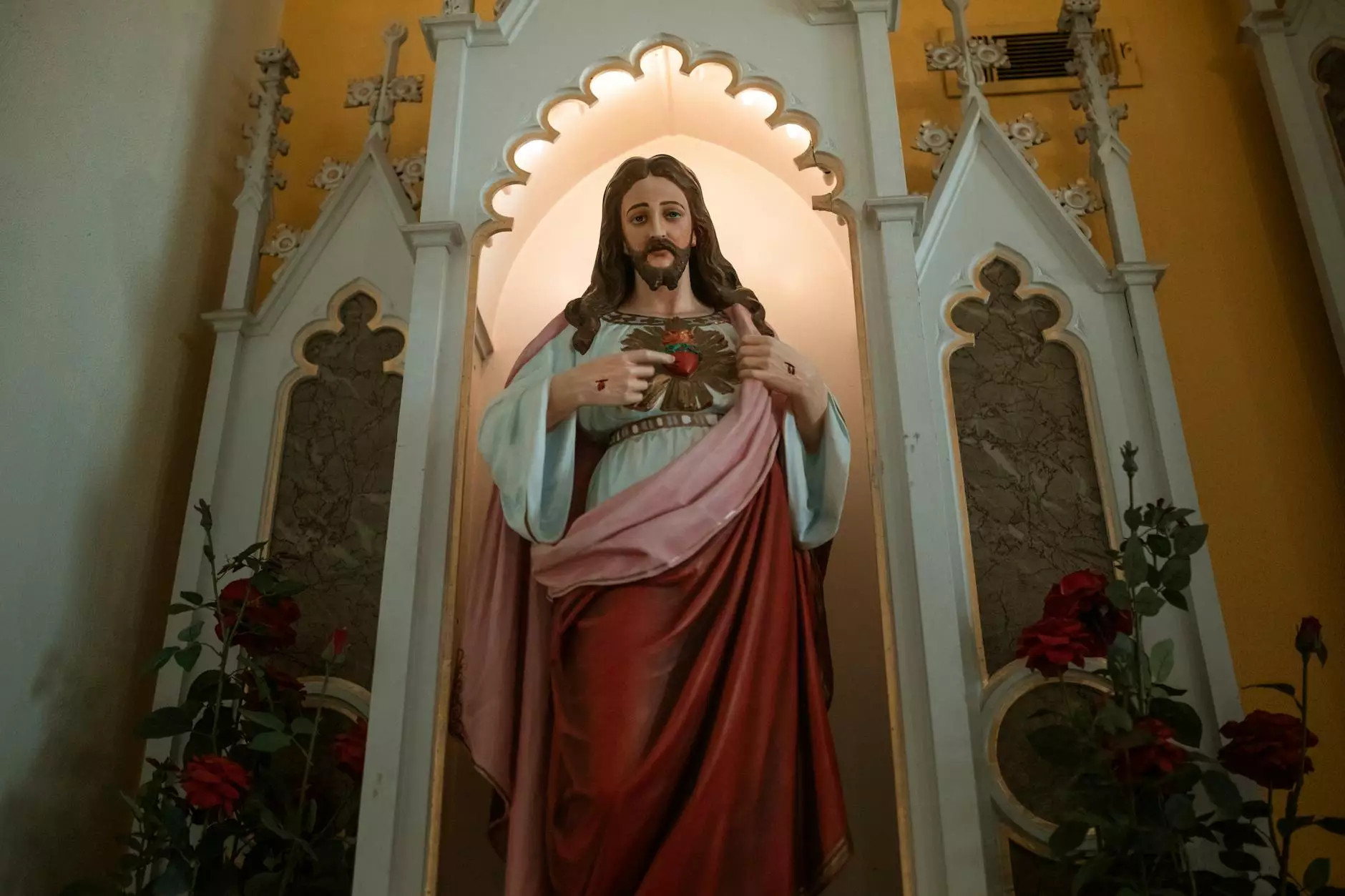 Introduction to 'JESUS THE ONE AND ONLY' Sermon Series
Welcome to Saint Joseph's Polish Catholic Church, where we invite you to embark on an incredible journey of faith through our sermon series 'JESUS THE ONE AND ONLY.' In this series, we dive deep into the life, teachings, and significance of Jesus Christ – the central figure of Christianity.
The Life of Jesus
Discover the extraordinary life of Jesus, from His miraculous birth to His selfless sacrifice. Learn about His upbringing, His ministry, and the profound impact He had on the world. Through detailed exploration of the Gospels, you will gain a deeper understanding of Jesus' love, compassion, and unwavering dedication to serving others.
Teachings of Jesus
Jesus' teachings continue to shape and influence countless lives today. Explore His parables, such as the prodigal son and the good Samaritan, and uncover the profound wisdom contained within them. Delve into His revolutionary teachings on love, forgiveness, and the Kingdom of God. Uncover the timeless truths that can guide and inspire you in your own spiritual journey.
The Significance of Jesus
Understand the theological significance of Jesus as the Son of God and the Savior of humanity. Explore His role in the redemption and forgiveness of sins, and the hope and salvation He offers to all who believe. Dive into the rich history of Christianity and its impact on cultures and societies throughout the ages. Discover why Jesus is considered the cornerstone of our faith.
Join Us in Worship
We invite you to join us at Saint Joseph's Polish Catholic Church as we gather to worship and celebrate the life, teachings, and significance of Jesus. Our welcoming community offers a place of fellowship, spiritual growth, and genuine connection. Experience the power of communal worship and explore the depths of your faith alongside fellow believers.
Discover the True Meaning of Christianity
Through the 'JESUS THE ONE AND ONLY' sermon series, we aim to provide a holistic understanding of Christianity, centered around the life and teachings of Jesus. By engaging with Scripture, building a relationship with Christ, and embracing a life of service and love, you can experience the transformative power of faith. Let us guide you on a journey towards a deeper, more meaningful relationship with Jesus – the one and only.
Get Involved
Join us at Saint Joseph's Polish Catholic Church and become part of a vibrant community dedicated to living out the teachings of Jesus. Participate in our various ministries, including community outreach, worship services, Bible studies, and more. Connect with others who share your faith and work together to make a positive impact on the world around us.
Conclusion
Experience the 'JESUS THE ONE AND ONLY' sermon series at Saint Joseph's Polish Catholic Church and immerse yourself in a comprehensive exploration of faith. Discover the richness of Jesus' life, teachings, and significance as you deepen your understanding of Christianity. Let His love and grace guide you on a transformative journey towards a life of purpose, fulfillment, and eternal hope.