Speaker: Jasona Brown
Apr 17, 2019
Sermons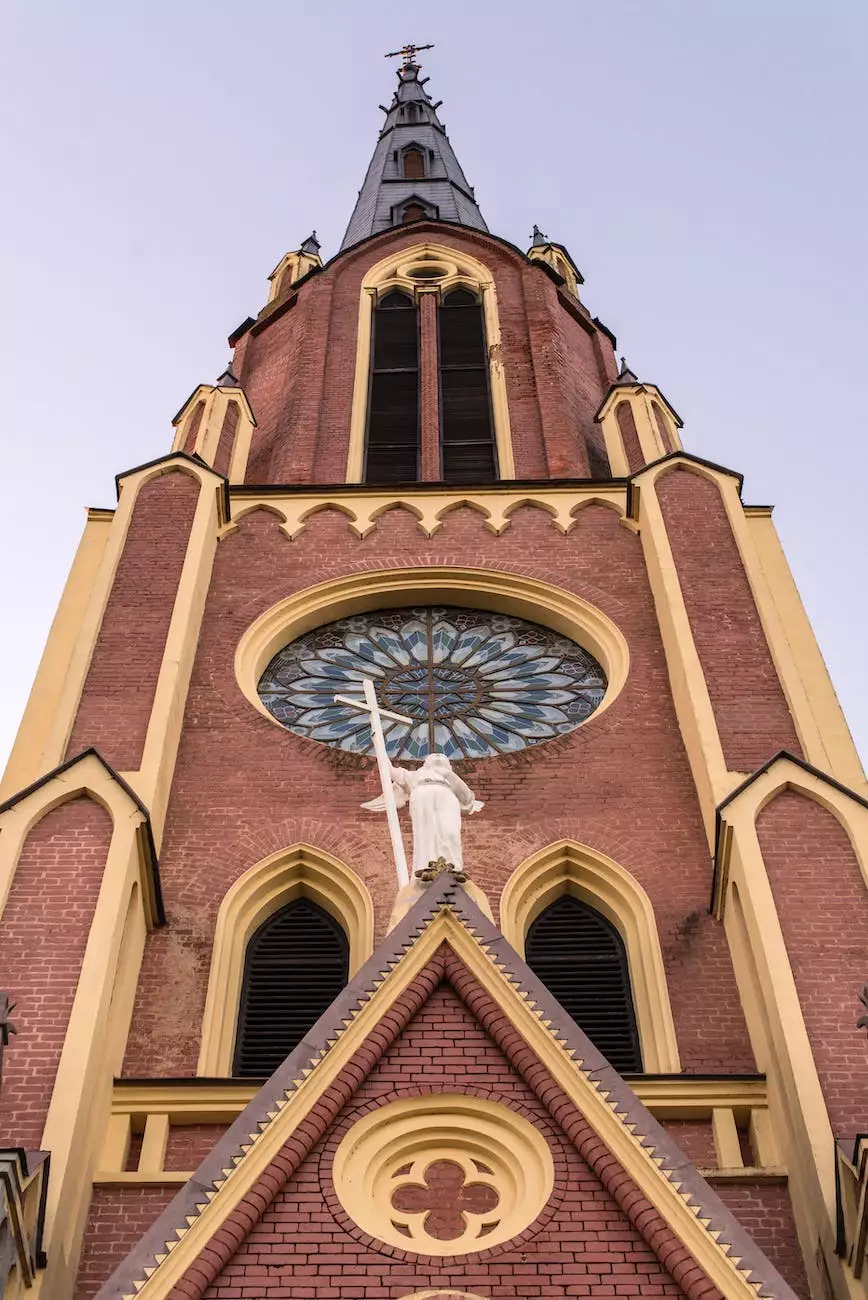 Welcome to Saint Joseph's Polish Catholic Church
At Saint Joseph's Polish Catholic Church, we are dedicated to fostering community and providing a spiritual home for individuals seeking to deepen their faith. Our vibrant church, located in the heart of a close-knit neighborhood, offers a range of sermons and services to inspire and uplift our congregation.
Join Our Faith Community
By attending the sermons delivered by our esteemed speaker, Jasona Brown, you will experience thought-provoking messages that convey the richness of our faith and guide us in living purpose-filled lives. Each sermon is carefully crafted to resonate with individuals from all walks of life and inspire spiritual growth.
Discover the Wisdom of Jasona Brown
Speaker Jasona Brown brings a wealth of knowledge and experience to our church community. With a deep understanding of theological principles and a passion for serving others, her sermons encompass a wide range of topics relevant to modern believers. Whether you are searching for guidance on navigating personal challenges, seeking wisdom to strengthen your relationships, or yearning for spiritual fulfillment, Jasona's sermons are sure to provide the insight you seek.
Embrace Spiritual Growth
At Saint Joseph's Polish Catholic Church, we believe that embracing your faith is a lifelong journey. By engaging with Jasona Brown's sermons, you will embark on a path of spiritual growth and self-discovery. Through her engaging storytelling, relatable anecdotes, and insightful interpretations of scripture, Jasona inspires individuals to weave faith into every aspect of their lives.
Engage in Community
Our church community holds a special place in the hearts of its members. We foster an environment of warmth, inclusivity, and support, enveloping everyone who walks through our doors. By attending Jasona Brown's sermons, you will have the opportunity to connect with like-minded individuals, forge lasting friendships, and find a sense of belonging.
Enrich Your Faith Experience
The sermons delivered by Jasona Brown at Saint Joseph's Polish Catholic Church are designed to provide a comprehensive and enriching faith experience. Through her eloquence and captivating delivery, Jasona skillfully conveys the beauty of Catholic traditions, encouraging individuals to incorporate these teachings into their daily lives. By immersing yourself in the sermons, you will deepen your understanding of our faith and cultivate a stronger connection with God.
Visit Saint Joseph's Polish Catholic Church
If you are seeking a faith community that nurtures spiritual growth, fosters connections, and provides an enriching experience, we invite you to attend one of Jasona Brown's sermons at Saint Joseph's Polish Catholic Church. Join us in celebrating the strength of our shared beliefs and embark on a journey towards a more purposeful and fulfilling spiritual life.
Connect with Our Community
In addition to attending Sunday sermons, we offer various community events, volunteer opportunities, and educational programs to further engage with our faith. Our community members are passionate about spreading kindness, compassion, and love throughout the world. Join us at Saint Joseph's Polish Catholic Church and discover the power of faith in action.
Experience the Difference
At Saint Joseph's Polish Catholic Church, we are committed to providing a welcoming and nurturing environment for all individuals seeking to deepen their faith. Jasona Brown's sermons form an integral part of our commitment, offering valuable insights, guidance, and encouragement. Come and experience the difference firsthand by joining us for a transformative spiritual journey.