Celtic Celebration Concert at Wellshire
Aug 5, 2019
Events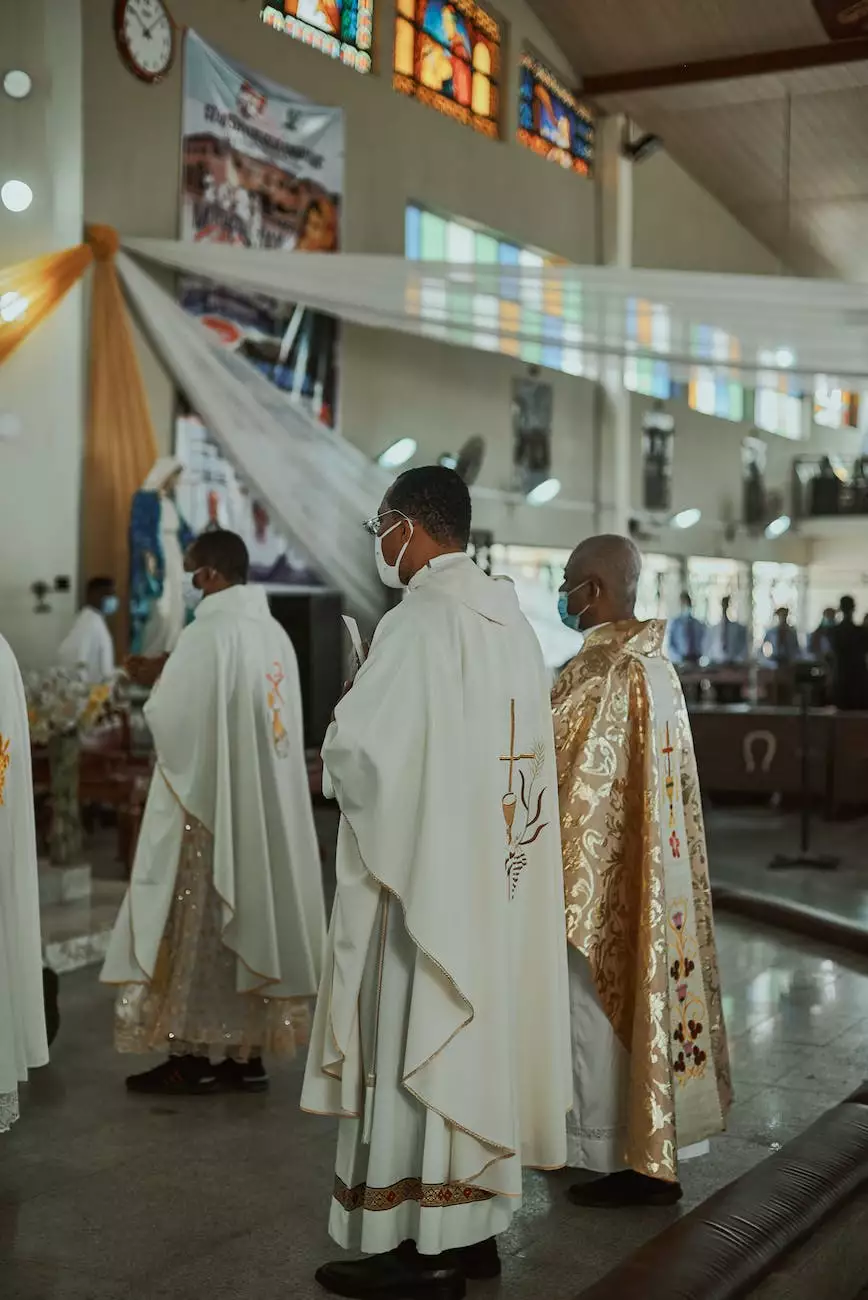 Experience the Magic of Celtic Music and Dance
Welcome to the Celtic Celebration Concert at Wellshire, presented by Saint Joseph's Polish Catholic Church. Join us for a memorable evening that will transport you to the heart of Celtic culture. As a community driven by faith and traditions, we are excited to share this enchanting experience with you.
A Feast for the Senses
Immerse yourself in the melodic tunes of the Celtic Celebration Concert. Our talented musicians and performers will take you on a captivating journey through traditional melodies and modern interpretations. Feel the rhythm of the bodhrán, the haunting sound of the uilleann pipes, and the energy of Irish step dancing.
Experience the soul-stirring power of Celtic music as it resonates within the majestic walls of Wellshire. The acoustics of this beautiful venue will enhance your enjoyment and create an unforgettable atmosphere.
A Tribute to Celtic Heritage
At Saint Joseph's Polish Catholic Church, we celebrate not only our Polish roots but also the diverse cultures that enrich our community. The Celtic Celebration Concert is a testament to our commitment to honoring and preserving the traditions of Celtic heritage.
During the concert, you'll witness mesmerizing performances inspired by Celtic folklore and mythology. Our talented dancers will bring ancient stories to life through their graceful movements, while the musicians will infuse each note with the spirit of Celtic tradition.
Celebrating Faith and Beliefs
Saint Joseph's Polish Catholic Church has been a pillar of faith and community for generations. Our Celtic Celebration Concert is a special occasion where we come together to celebrate our shared beliefs and the power of music to unite souls.
Experience the spiritual and emotional connection that Celtic music evokes. Let the enchanting melodies uplift your spirit and deepen your connection with your faith. Celebrate the beauty of diversity and the bond that ties us all together.
Join Us for a Memorable Evening
Mark your calendars and secure your tickets for the Celtic Celebration Concert at Wellshire. This must-attend event promises to be a feast for the senses, a tribute to Celtic heritage, and a celebration of faith and beliefs.
Prepare to be amazed by the performances, immerse yourself in the magic of Celtic music, and experience the warmth of our community coming together. Don't miss out on this unique opportunity to be part of a remarkable evening.
Event Details:
Date: [Insert Date]
Time: [Insert Time]
Venue: Wellshire
Address: [Insert Address]
Tickets: [Insert Ticket Pricing and Availability]
For more information and to secure your tickets, visit our website or contact us directly. We can't wait to share this magical Celtic Celebration Concert with you!
About Saint Joseph's Polish Catholic Church
Saint Joseph's Polish Catholic Church is a vibrant community deeply rooted in faith, culture, and tradition. We serve as a spiritual home for individuals and families who seek solace, guidance, and fellowship. Through our various events and celebrations, we strive to foster an inclusive community that embraces diversity and nurtures the spirit.
Join us in our mission to spread love, kindness, and the teachings of Catholic faith. Together, let's build a stronger, more compassionate society where everyone feels welcome and supported.