Christine Gaudreau - Denver
Mar 25, 2022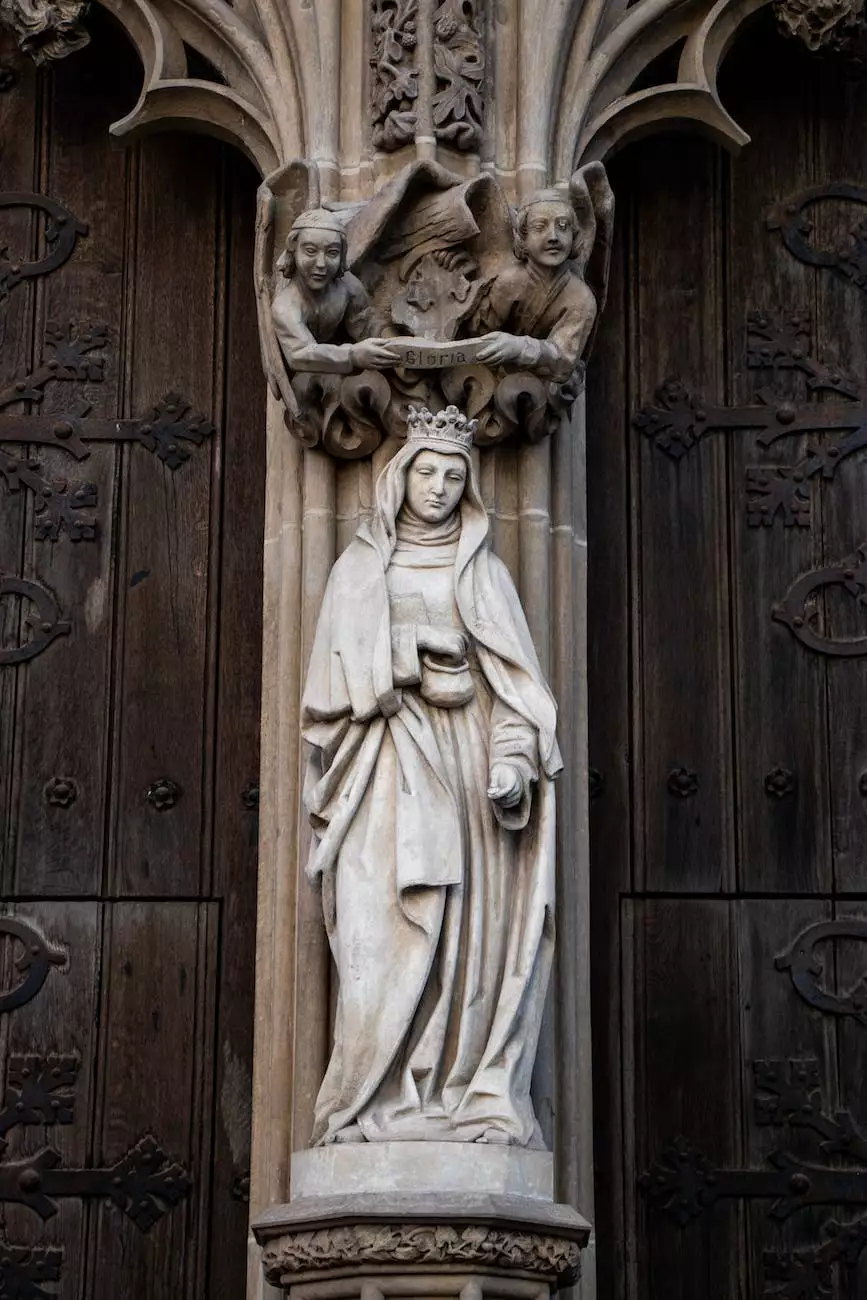 Welcome to the page dedicated to Christine Gaudreau, a valued member of the staff at Saint Joseph's Polish Catholic Church in Denver. In this section, we will delve into Christine's remarkable journey, her role within our community, and her commitment to fulfilling the church's mission.
Background and Early Life
Christine Gaudreau was born in Denver, Colorado, where she developed a deep love for her community and a strong connection to her faith from an early age. Growing up, she actively participated in various community service projects and discovered her passion for helping others.
Education and Professional Development
Driven by her desire to make a difference, Christine pursued higher education to enhance her ability to serve the community effectively. She earned a Bachelor's degree in Community Development with a focus on Faith and Beliefs from the University of Denver.
To further expand her knowledge and skills, Christine actively engages in continuous professional development by attending workshops, conferences, and seminars related to community engagement, faith-based initiatives, and leadership development.
Role at Saint Joseph's Polish Catholic Church
As a member of the Saint Joseph's Polish Catholic Church, Christine Gaudreau plays a vital role in our community outreach efforts and the spiritual development of our parishioners. With her unwavering dedication and commitment, Christine serves as a beacon of hope, inspiring others to embrace their faith and actively contribute to the betterment of our community.
Within the church, Christine serves as the Director of Community Engagement, where she spearheads initiatives aimed at fostering collaboration between different community organizations, promoting inclusivity, and addressing the diverse needs of our parishioners.
Community Involvement
Christine's passion for community engagement extends beyond the church walls. She actively involves herself in various community organizations, partnering with local non-profits, schools, and social service agencies to address social issues and promote positive change.
Denver Interfaith Alliance
Christine serves as a board member of the Denver Interfaith Alliance, a collaborative organization dedicated to promoting interfaith dialogue, understanding, and cooperation among different religious communities in Denver. Through her involvement, Christine creates platforms for mutual respect and religious tolerance.
Community Outreach Programs
Recognizing the importance of supporting vulnerable populations, Christine established several community outreach programs focused on providing aid to those in need. These programs include food drives, homeless shelters, and educational initiatives targeting underprivileged children.
Awards and Recognitions
Throughout her career, Christine Gaudreau's outstanding contributions have been recognized through various awards and accolades. Her empathetic approach, strong leadership, and tireless commitment have made a positive impact on the lives of many.
Her achievements include receiving the Community Champion Award from the Denver Community Foundation, as well as being featured in the Colorado Gazette's "Influential Women of Denver" list.
Conclusion
Christine Gaudreau's journey as a dedicated staff member at Saint Joseph's Polish Catholic Church in Denver exemplifies the true spirit of faith, community, and service. Her passionate involvement in various community initiatives, her leadership in promoting interfaith dialogue, and her commitment to improving the lives of others make her an invaluable asset to our church and the wider Denver community.