Chistmas Eve 2, 4, 7 and 9pm
Jul 21, 2021
Events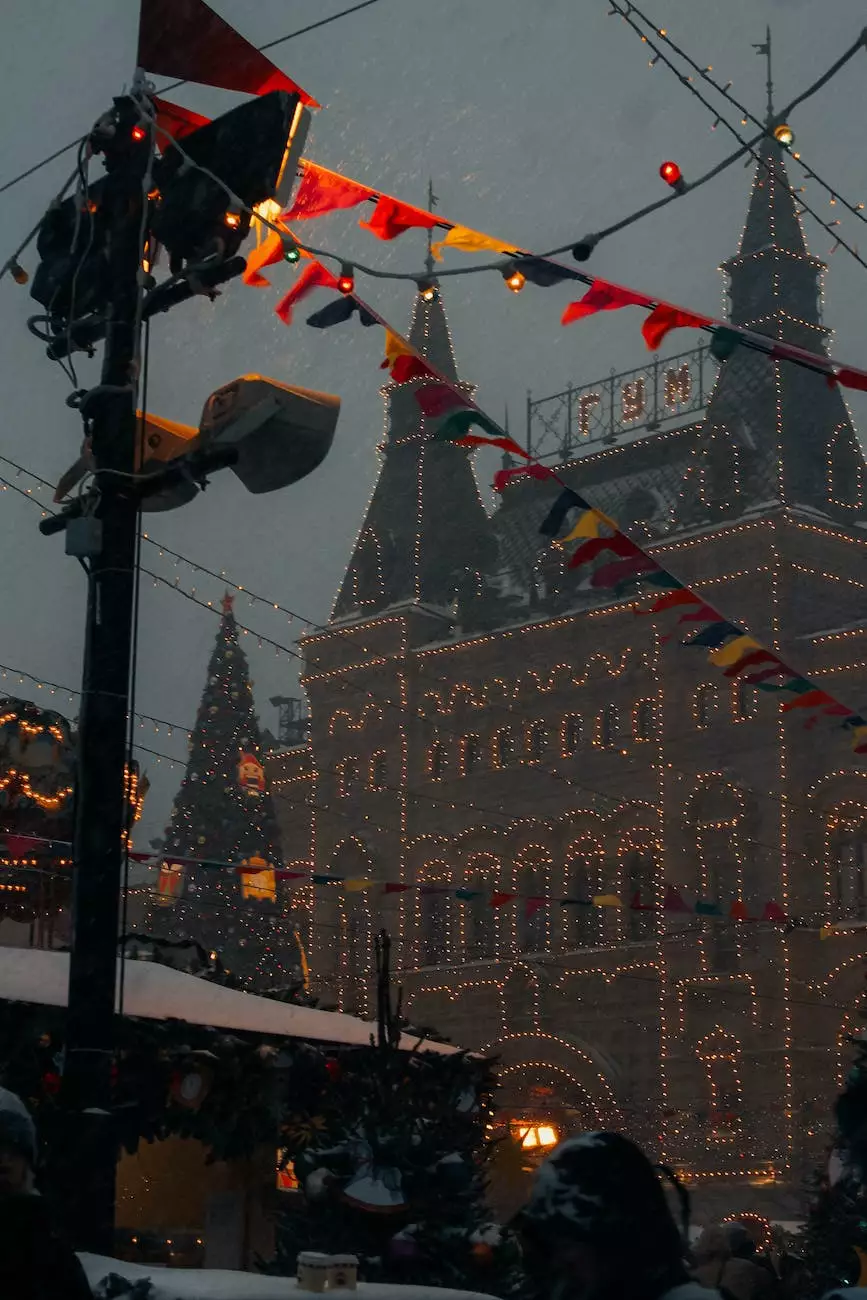 Join us for a Memorable Celebration at Saint Joseph's Polish Catholic Church
Welcome to the Chistmas Eve services held at Saint Joseph's Polish Catholic Church. We invite you to experience the joy and wonder of this special day with our vibrant community. Our Christmas Eve services are scheduled at 2, 4, 7, and 9pm, allowing you to choose a time that suits your preference. Join us as we gather to commemorate the birth of Jesus Christ.
Embrace the Spirit of Christmas
At Saint Joseph's Polish Catholic Church, we believe that Christmas is a time to come together as a community and celebrate the true meaning of the season. Our Christmas Eve services offer a unique opportunity to immerse yourself in the beauty of our traditions and connect with fellow worshippers.
During the services, our dedicated clergy will guide you through a program filled with heartfelt prayers, uplifting hymns, and inspiring scriptures. The atmosphere is truly magical, as the church is adorned with stunning decorations, including a beautifully decorated Christmas tree, twinkling lights, and aromatic pine wreaths.
Services Timings
Our Christmas Eve services are held at multiple timings to accommodate everyone's schedule. Choose from the following options:
2:00pm - Afternoon Delight Service: Start your Christmas celebrations early with this lively service. Perfect for families with young children, this service incorporates engaging storytelling and interactive elements that captivate the little ones.
4:00pm - Joyful Gathering Service: Join us as we celebrate the joyous occasion of Christmas. Experience the warmth and love of our community as we come together to sing carols and share in the festive spirit.
7:00pm - Candlelight Eucharist Service: This service takes on a more reflective tone, focusing on the significance of Jesus' birth. As the church lights dim, we light candles and bask in the soothing glow, symbolizing the arrival of the light of the world.
9:00pm - Midnight Mass: Culminate your Christmas Eve with this enchanting midnight service. The reverent ambiance, accompanied by traditional hymns and scripture readings, creates a powerful experience that captures the essence of Christmas.
A Welcoming Community
At Saint Joseph's Polish Catholic Church, our doors are open to all who seek solace, spiritual guidance, and a sense of belonging. Whether you are a long-time member of our congregation or visiting for the first time, we extend a warm invitation to join us for our Christmas Eve services.
Our community is known for its genuine hospitality and inclusiveness, making everyone feel like a part of the family. At our Christmas Eve services, you can expect to be embraced by the warmth of our congregation and connect with individuals who share a common faith.
Preserving Rich Traditions
As a Polish Catholic church, we cherish our cultural heritage and incorporate it into our Christmas Eve services. From traditional carols sung in Polish to the pronunciation of traditional Polish names during readings, our services pay homage to our roots, fostering a deep sense of pride and unity among our worshippers.
Furthermore, our church features stunning displays of Polish art, sculptures, and religious artifacts, providing an enriching visual experience that enhances the spiritual journey of our worshippers.
Make This Christmas Eve Extra Special
Join us at Saint Joseph's Polish Catholic Church this Christmas Eve and create lasting memories. Immerse yourself in the beauty of our traditions, feel the warmth of our community, and find solace and inspiration amidst the hustle and bustle of the holiday season.
Remember, the services are scheduled at 2, 4, 7, and 9pm, ensuring that you can select the most convenient time to celebrate this joyous occasion.
Experience the power of faith, the joy of Christmas, and the sense of togetherness that defines Saint Joseph's Polish Catholic Church. We look forward to welcoming you and sharing in the blessings of this extraordinary time.