Priest Blog - Castle Rock
May 26, 2021
About Us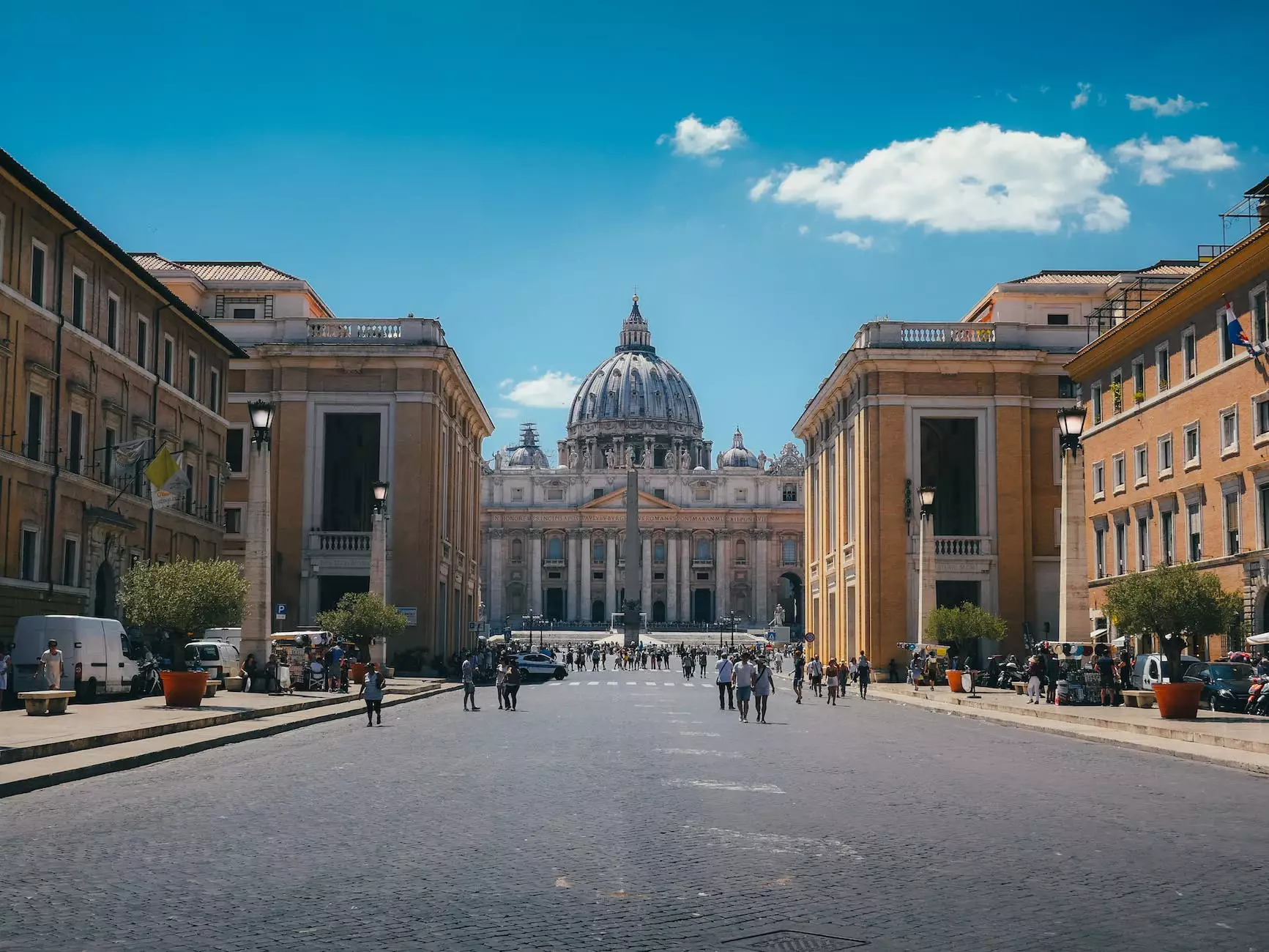 Welcome to Saint Joseph's Polish Catholic Church - Your Community Hub
Welcome to the Priest Blog - Castle Rock, brought to you by Saint Joseph's Polish Catholic Church. In this blog, we aim to provide you with insightful and engaging content that dives deep into the heart of our vibrant community and explores the rich faith and beliefs we hold dear.
Exploring Our Community
At Saint Joseph's Polish Catholic Church, we understand the importance of community and the impact it can have on our daily lives. Our church is not just a place of worship, but a gathering space where members come together to share their joys, struggles, and aspirations. Through this blog, we invite you to join us in exploring the various facets of our community.
The History and Heritage
Discover the fascinating history and rich heritage of our church and community. From humble beginnings to present-day, we have a story that spans generations. Learn about the pioneers who laid the foundation for our church and the traditions that have been passed down through the years.
Events and Celebrations
Stay up-to-date with the exciting events and celebrations taking place in our community. From religious festivals to fundraisers, our church organizes a wide range of activities that bring people together. Join us in honoring our traditions and creating memorable experiences.
Community Outreach
We believe in giving back to the community and making a positive impact. Our church actively engages in various outreach programs, supporting those in need and promoting the well-being of everyone around us. Explore our initiatives and discover ways to get involved.
Volunteer Opportunities
Interested in lending a hand? Discover the diverse volunteer opportunities available within our community. Whether you have a specific skill you'd like to share or simply want to contribute your time and enthusiasm, we welcome your participation. Together, we can make a difference.
Community Resources
Looking for resources that can help you thrive in our community? We've got you covered. From educational materials to support groups, we provide a wealth of resources designed to nourish your body, mind, and spirit. Take advantage of these offerings and make the most out of your time with us.
Our Faith and Beliefs
Walk with us on a spiritual journey as we explore the profound faith and beliefs that form the foundation of Saint Joseph's Polish Catholic Church. Our blog delves into various aspects of our religious practices, teachings, and the values we cherish.
Sunday Sermons and Reflections
Gain insight and inspiration through our Sunday sermons and reflections. We share thought-provoking messages and encouraging words that offer guidance and support on your spiritual path. Let our priests' words resonate within your heart and nourish your soul.
Sacraments and Rituals
Discover the significance and symbolism behind the sacraments and rituals practiced in our church. Explore the sacraments of Baptism, Holy Eucharist, Confirmation, and more. Learn about the sacred rituals that mark important milestones in our faith journey.
Prayer and Meditation
Find solace and inspiration through prayer and meditation. Our blog covers different prayer practices and techniques that can deepen your connection with the divine. Learn how to create a sacred space and embrace moments of stillness in your busy life.
Saints and Holy Figures
Delve into the lives of saints and holy figures who have left an indelible mark on our faith. Discover their stories of courage, devotion, and unwavering belief in God. Their examples serve as a source of inspiration and guidance for our own spiritual journeys.
Biblical Teachings
Uncover the profound teachings of the Bible and how they can be applied to our modern lives. Our blog offers insightful interpretations and reflections on scripture, helping you gain a deeper understanding of the Word of God and its relevance today.
Join Our Community
Are you ready to experience the warmth and support of the Saint Joseph's Polish Catholic Church community? We invite you to join us in our journey of faith and community building. Stay updated with the latest blog posts, events, and happenings by subscribing to our newsletter.
Together, we can continue to create a community that nurtures the spirit and fosters a deep sense of belonging. Come and be a part of something special at Saint Joseph's Polish Catholic Church.
Stay Connected
Connect with us on social media to stay connected with our vibrant community. Follow us on Facebook, Twitter, and Instagram for updates, inspirational content, and to engage with fellow members. Let's build meaningful connections and share our faith online.
Visit Us
Experience the warmth and beauty of our church firsthand. Join us for Mass or any of our community events. We look forward to meeting you and welcoming you into our loving community.
Location and Contact Information
Saint Joseph's Polish Catholic Church 123 Main Street, Castle Rock, State, ZIP Phone: (123) 456-7890 Email: [email protected]