Adults: Men's Summer Golf League
Aug 24, 2018
Events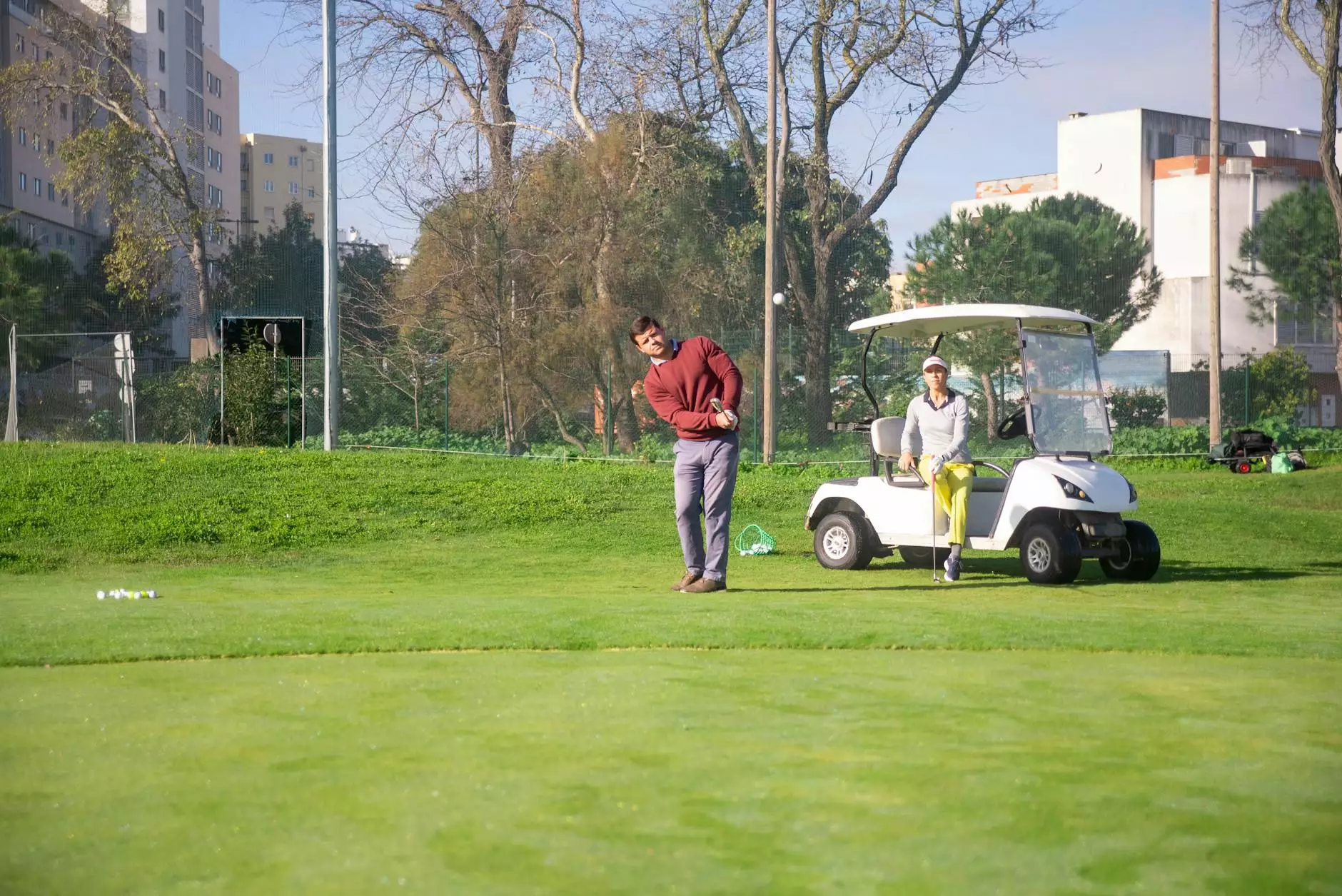 Join the Fellowship, Strengthen Your Faith
Welcome to the Adults: Men's Summer Golf League at Saint Joseph's Polish Catholic Church. We are excited to offer a unique opportunity for men in our community who love golf and want to deepen their faith in a supportive and enjoyable environment.
The Joy of Golf and God
Our golf league combines the love for golf with the love for God, creating a special bond among participants. Through friendly competition, shared experiences, and spiritual growth, we build lasting relationships that extend beyond the golf course.
League Details
Golf Courses
We carefully select a variety of beautiful golf courses to provide an enjoyable playing experience for all skill levels. Whether you are a seasoned golfer or just starting, there will be courses suitable for you. Get ready to explore different courses and admire nature's beauty while teeing off.
Competition and Handicaps
In order to maintain a fair and balanced playing field, we use a handicapping system that allows players of varying skill levels to compete against each other. This ensures that everyone has an equal chance to succeed and promotes friendly competition.
Schedule and Format
The league runs throughout the summer, providing plenty of opportunities to meet and play with fellow golf enthusiasts. We organize weekly matches where you can showcase your skills and enjoy the camaraderie of other members. Be prepared for challenging but exciting rounds of golf.
Fellowship and Camaraderie
Our golf league emphasizes building genuine connections and fostering a sense of community. We believe that golf is more than just a game; it is an avenue for strengthening friendships, supporting one another, and growing in faith. Expect warm conversations, shared laughter, and memorable moments both on and off the course.
Events and Activities
Aside from regular matches, we also organize special events and activities throughout the season. These include golf clinics, fundraising tournaments, golf retreats, and more. These occasions provide unique opportunities for personal growth, deepening your faith, and enjoying the thrill of the game.
Open to All
Our Men's Summer Golf League is open to golfers of all skill levels and backgrounds. Whether you are a member of Saint Joseph's Polish Catholic Church or from the wider community, we welcome you to join us. Strengthen your faith, make new friends, and experience the joy of playing golf together.
How to Join
If you are interested in participating in the Adults: Men's Summer Golf League at Saint Joseph's Polish Catholic Church, please reach out to our league coordinator, Mr. John Doe, via email at [email protected] or by calling (555) 123-4567. We will provide you with more information about league fees, schedules, and any other details you may need.
Don't miss this opportunity to connect with fellow golfers who share your passion for the game and faith. We look forward to welcoming you to our Men's Summer Golf League at Saint Joseph's Polish Catholic Church. Let's tee off together and embark on a journey of fellowship, competition, and spiritual growth.