MEN - SAINT JOSEPH'S POLISH CATHOLIC CHURCH
Dec 29, 2022
Ministries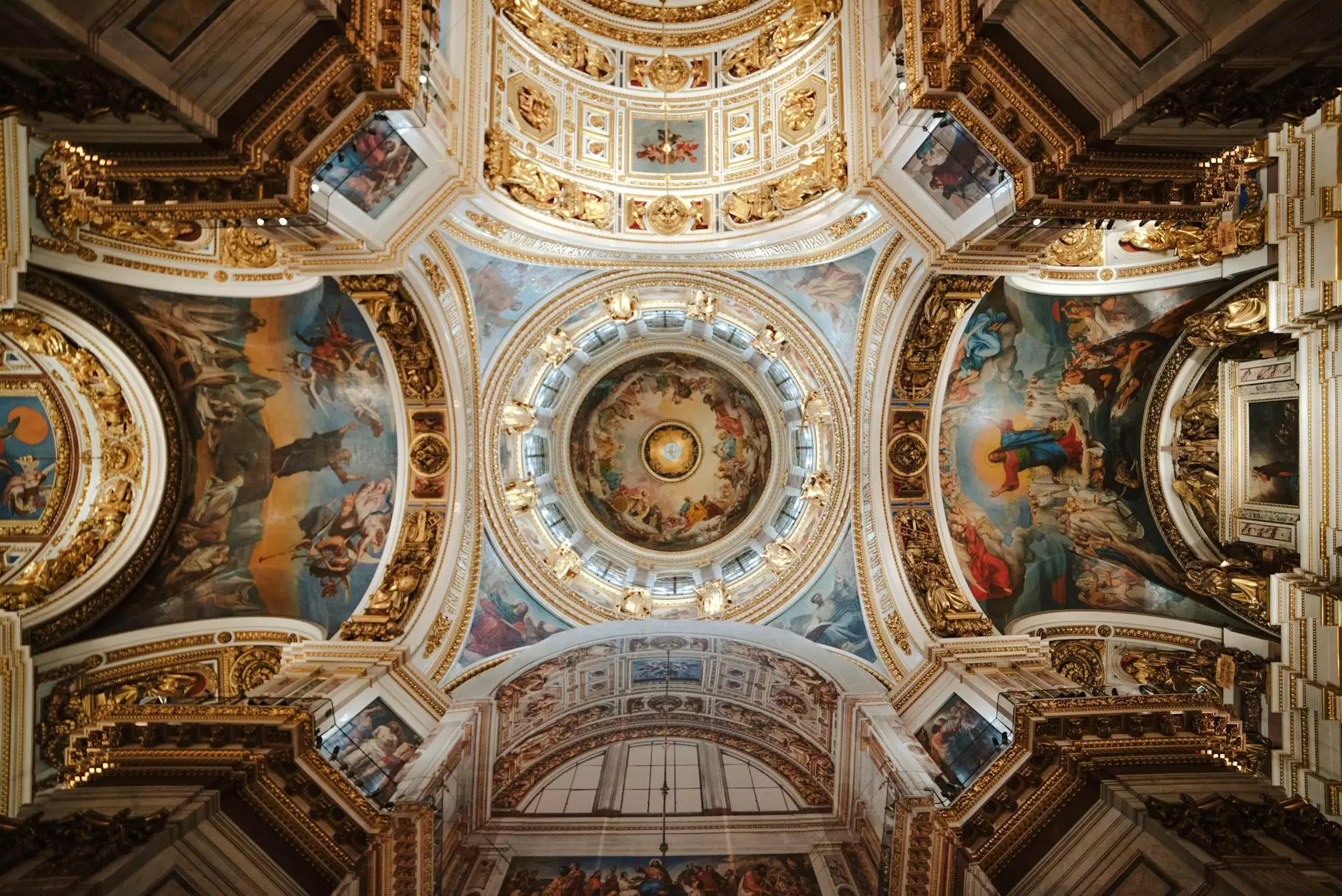 Home
About
Women
Events
Contact
The Role of Men at Saint Joseph's Polish Catholic Church
Welcome to the dedicated page for men at Saint Joseph's Polish Catholic Church! As an important pillar of our community, men play a crucial role in shaping the faith and beliefs of our congregation.
At Saint Joseph's, we believe that men have the power to make a positive impact not only within the church but also in the world. Through prayer, fellowship, and service, men can deepen their spiritual growth and contribute to the greater good.
Whether you are a long-time member of our community or new to the area, we invite you to explore the various opportunities available for men at Saint Joseph's Polish Catholic Church.
Spiritual Growth for Men
At Saint Joseph's, we strive to provide a nurturing environment for men to deepen their faith and strengthen their spiritual journey. Our church offers a wide range of activities and programs tailored specifically for men.
Prayer Groups
Join our prayer groups, where men gather to pray together, share their experiences, and support one another on their spiritual paths. These groups provide a space for meaningful discussions and a sense of community.
Retreats and Workshops
Participate in our retreats and workshops designed for men, where you can take a step back from your daily routines and focus on personal growth. These events provide opportunities to learn from experienced speakers and engage in introspection.
Mentoring and Discipleship
Connect with mentors and engage in discipleship activities that aim to guide and equip men to be strong leaders in their families, workplaces, and the church community. Through mentorship, you can learn valuable lessons from those who have walked the path before you.
Bible Studies and Scripture Reflection
Join our Bible study groups and delve into the rich teachings of Scripture. Engage in thoughtful discussions, gain a deeper understanding of God's Word, and apply biblical principles to your daily life.
Fellowship and Service Opportunities
At Saint Joseph's Polish Catholic Church, we believe in the power of fellowship and service. Men are encouraged to actively participate in the community and make a positive impact through their actions. Here are some opportunities available to you:
Community Outreach Programs
Get involved in our community outreach programs, where you can lend a helping hand to those in need. From volunteering at homeless shelters to organizing food drives, there are various ways you can make a difference in the lives of others.
Social Events and Gatherings
Attend social events and gatherings organized specifically for men. These provide an opportunity to strengthen friendships, network, and create lasting bonds within the community. Enjoy sports events, game nights, and other exciting activities.
Charitable Initiatives
Take part in charitable initiatives that aim to support those less fortunate. With your participation, we can extend our impact beyond the church walls and positively influence the wider society.
Mission Trips
Consider joining our mission trips, where you can travel to different parts of the world to serve those in need. These trips provide a unique experience to share your faith, contribute your skills, and broaden your perspective on the world.
Join Us Today
If you are looking for a welcoming community that celebrates the faith and contributions of men, we invite you to join Saint Joseph's Polish Catholic Church. Together, we can continue to grow spiritually, support one another, and make a difference in the world.
Contact us today to learn more about our men's programs and how you can get involved. We look forward to welcoming you into our community of faith and beliefs.
Contact Information
Saint Joseph's Polish Catholic Church
123 Main Street
City, State ZIP
Phone: 123-456-7890
Email: [email protected]
© 2022 Saint Joseph's Polish Catholic Church. All rights reserved.