Life Groups at Saint Joseph's Polish Catholic Church
Dec 8, 2018
Ministries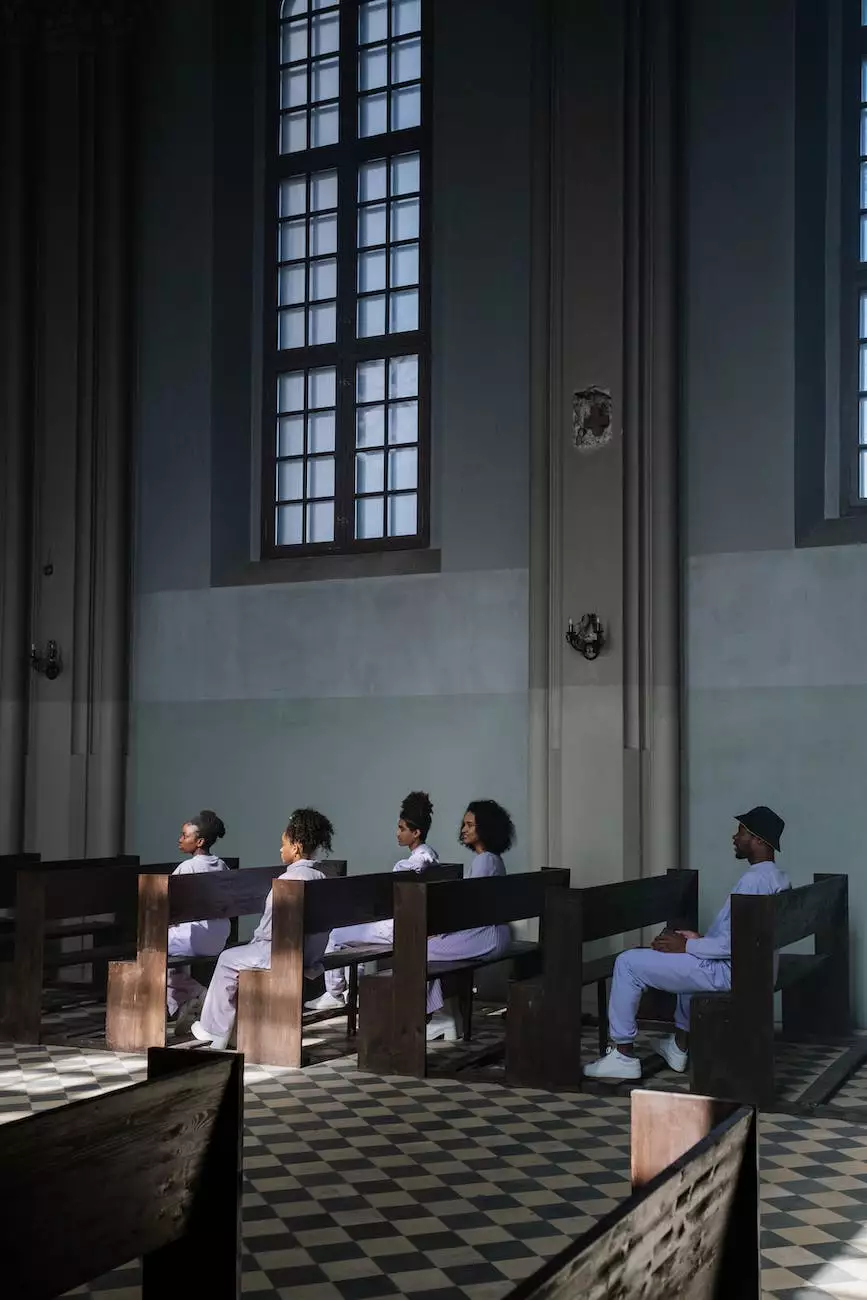 Introduction
Welcome to the vibrant and nurturing community of Life Groups at Saint Joseph's Polish Catholic Church. Our Life Groups provide a powerful platform for deep connection, spiritual growth, and genuine fellowship. As a community and society centered around faith and beliefs, we invite you to join us and discover the transformative power of Life Groups.
What are Life Groups?
Life Groups are small communities within our church that meet regularly to study the Scriptures, share personal experiences, and support one another on their spiritual journeys. These groups gather in a warm and welcoming environment, fostering a sense of belonging, accountability, and friendship.
Why Join a Life Group?
Joining a Life Group at Saint Joseph's Polish Catholic Church offers numerous benefits for individuals seeking spiritual growth, deeper connections, and a sense of community. Here are some compelling reasons to join:
1. Spiritual Growth
Life Groups provide a space for individuals to explore their faith, dive deep into the Scriptures, and discuss spiritual insights with fellow believers. Through group studies, discussions, and prayer, participants gain a stronger understanding of God's Word and how it applies to their lives.
2. Authentic Fellowship
Life Groups offer an opportunity to build meaningful relationships and foster authentic fellowship. By sharing personal experiences, challenges, and successes, group members create a bond that extends beyond the meetings. Lifelong friendships are often formed within these close-knit communities.
3. Support Network
In Life Groups, you find a support network ready to walk alongside you during both joyful and challenging times. The caring and compassionate members of these groups provide encouragement, comfort, and guidance when needed, creating a strong sense of belonging and support within the church community.
4. Personal Accountability
Life Groups encourage personal accountability by providing a safe space for individuals to share their goals, struggles, and areas they want to grow in their faith. Group members hold each other accountable, helping one another stay focused and committed to their spiritual journey.
How to Get Involved?
If you are eager to experience the transformative power of Life Groups, here's how you can get involved:
1. Explore Available Groups
Visit our website or connect with our church staff to explore the different Life Groups available. Each group may have a specific focus, such as Bible study, prayer, discipleship, marriage enrichment, or community outreach. Find a group that aligns with your interests and needs.
2. Attend a Gathering
Reach out to the Life Group leader or coordinator to express your interest in attending a gathering. They will provide you with all the necessary details, including the schedule, meeting location, and format. We encourage everyone to try out a few groups before settling into one that feels like the perfect fit.
3. Engage and Connect
Once you've found a Life Group, actively participate and engage in the discussions, study materials, and group activities. Share your thoughts, ask questions, and be open to learning from others. Remember, it's through intentional involvement that the true potential of Life Groups is realized.
4. Build Lasting Relationships
As you connect with fellow group members, take the initiative to build lasting relationships that go beyond the group meetings. Plan social outings, engage in community service together, and support one another in various aspects of life. By investing in these relationships, you'll experience the full richness of Life Groups.
Conclusion
At Saint Joseph's Polish Catholic Church, Life Groups offer an incredible opportunity to grow in faith, forge lasting friendships, and find a supportive community. We encourage individuals from all walks of life to join a Life Group and embark on a transformative journey of spiritual growth and genuine fellowship. Discover the vibrant and nurturing community of Life Groups at Saint Joseph's Polish Catholic Church today!