Newsletters, Social Media, & Realm - St. Alban's Episcopal | Saint Joseph's Polish Catholic Church
Mar 11, 2022
Resources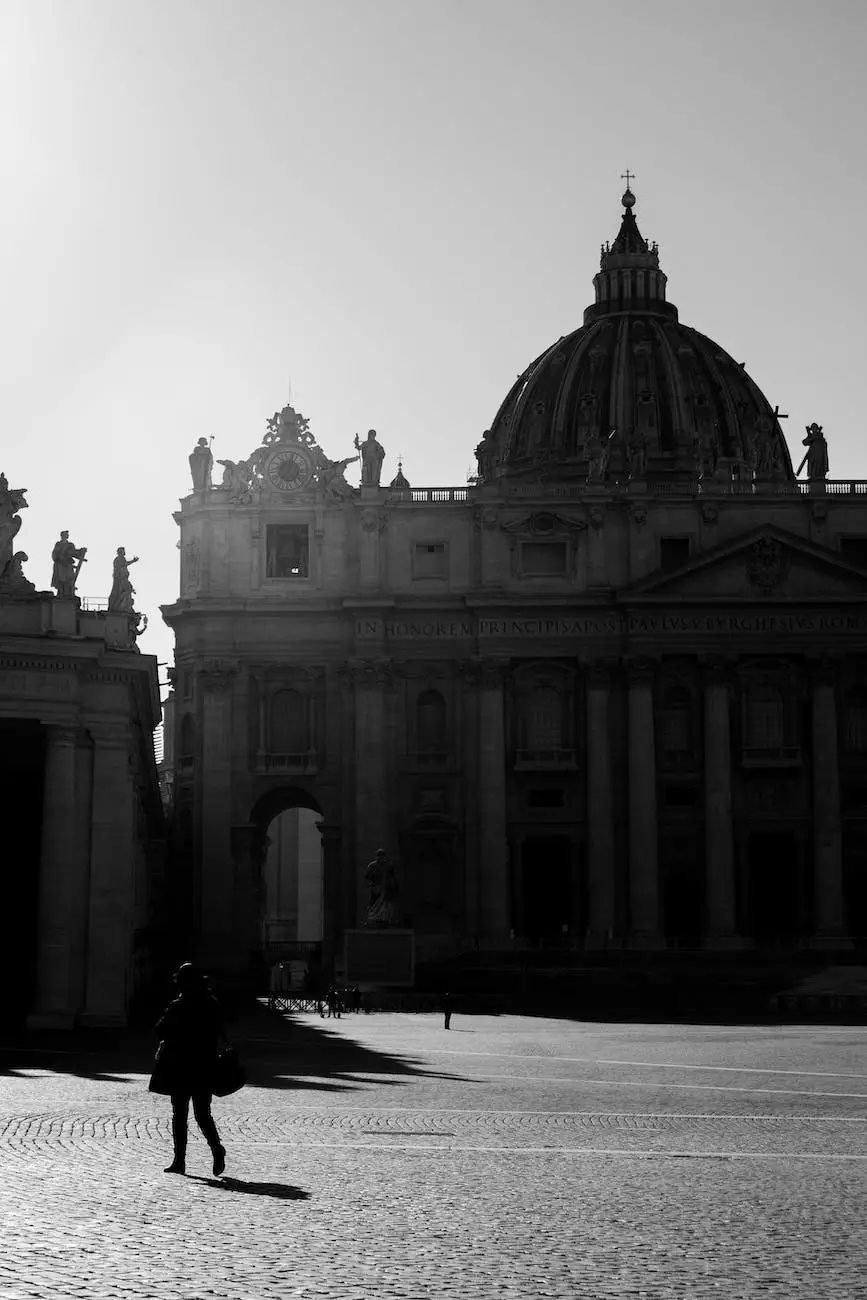 Stay Connected with Our Vibrant Community and Embrace Your Faith
Welcome to the Newsletters, Social Media, & Realm page of Saint Joseph's Polish Catholic Church! Our community is committed to providing meaningful resources, engaging events, and a strong online presence to help you stay connected and deepen your faith. Through this page, you can access the latest newsletters, stay updated on our social media accounts, and learn about our active presence in the realm of community outreach and activities.
Newsletters
Our newsletters are packed with valuable insights, inspiring stories, and upcoming events within our community. By subscribing to our newsletters, you gain exclusive access to the latest news and updates from Saint Joseph's Polish Catholic Church. Dive into topics that matter to you, such as spiritual growth, community involvement, and faith-based initiatives.
Stay Informed with Our Engaging Content
Our expert team of writers and contributors creates thoughtful and informative content that aims to enrich your spiritual journey. From reflections on scripture to profiles of dedicated church members, our newsletters offer a holistic view of our vibrant community.
Connect with the Church Calendar
Stay up to date with important dates, upcoming events, and special services by regularly checking our church calendar included in our newsletters. Whether it's a community gathering, worship service, or educational workshop, you'll find all the key details in one convenient place.
Social Media
Follow us on various social media platforms to remain connected with Saint Joseph's Polish Catholic Church and join our growing online community. Our social media accounts are vibrant spaces for sharing the latest updates, engaging in discussions, and fostering connections with like-minded individuals.
Twitter: Join the Conversation
Our Twitter account is a hub for connecting with fellow church members, as well as leaders in the wider community. Stay informed about our ongoing initiatives, inspiring quotes, and upcoming events. Dive into lively discussions on faith-related topics, and contribute your thoughts and perspectives while building lasting connections.
Facebook: Embrace Our Community
Connect with us on Facebook and tap into the heart of our community. Discover heartwarming stories, upcoming events, and thought-provoking content that celebrates faith, love, and compassion. Engage with fellow parishioners through comments, likes, and shares, fostering a sense of belonging that extends beyond our physical church walls.
Instagram: Experience Our Faith in Pictures
Immerse yourself in our rich community life through captivating images and stories on Instagram. Follow our account to gain glimpses into worship services, community events, and the beauty of our sacred spaces. Through visual storytelling, we aim to inspire you and deepen your connection to your faith.
Realm - Our Online Community Platform
At Saint Joseph's Polish Catholic Church, we understand the importance of connection, even in the digital age. That's why we've embraced Realm, a powerful online community platform that enhances our communication and collaboration. Realm allows us to streamline information, foster engagement, and stay connected with our members like never before.
Access Your Personal Profile
With Realm, you can create and access your personal profile within the Saint Joseph's Polish Catholic Church community. Update your contact information, connect with other members, and discover groups and events that align with your interests and passions. Dive into a seamless online experience that keeps you informed and involved.
Join Groups and Participate in Discussions
Explore our diverse range of groups and ministries available on Realm. Whether you're interested in Bible study, community service, or events planning, there's a group for you to join and contribute to. Engage in meaningful discussions, collaborate on projects, and find new ways to connect with fellow parishioners.
Stay Informed with Real-Time Updates
Realm's intuitive platform keeps you updated with real-time notifications about community news, prayer requests, and church-wide announcements. Never miss an important event or a chance to support your fellow church members. Stay engaged, informed, and connected with Saint Joseph's Polish Catholic Church through Realm.
Conclusion
Our Newsletters, Social Media, & Realm page is dedicated to nurturing a vibrant and engaged online community within Saint Joseph's Polish Catholic Church. We believe that faith extends beyond the physical church walls, and by embracing technology, we can foster connections, provide valuable resources, and inspire individuals in their spiritual journeys. Subscribe to our newsletters, follow us on social media, and join our online community platform, Realm, to stay connected, informed, and engaged.