Parish Staff - Castle Rock
Sep 20, 2022
About Us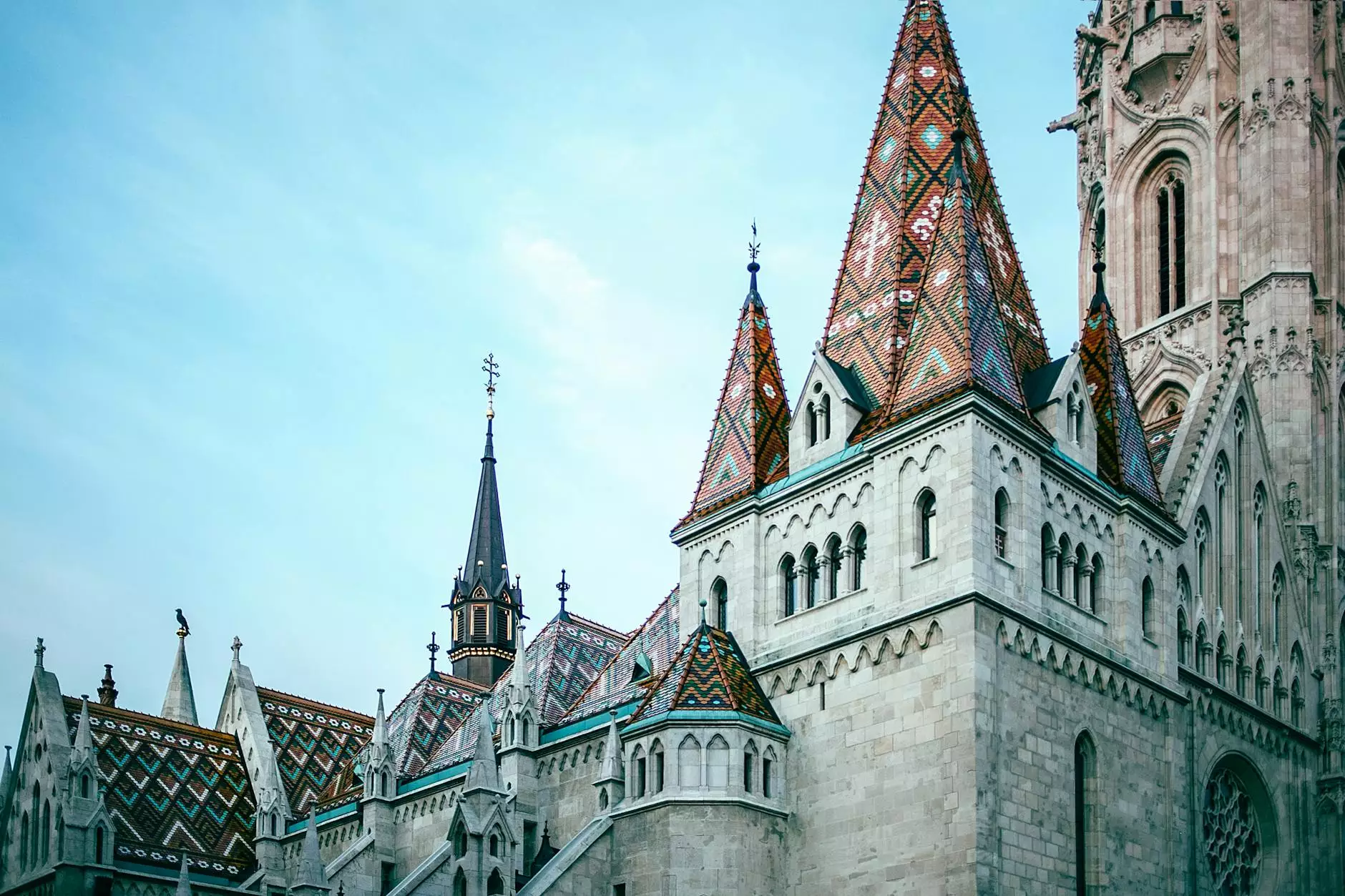 Welcome to Saint Joseph's Polish Catholic Church in Castle Rock, where our faith-based community thrives under the guidance and leadership of our dedicated parish staff. Our team works tirelessly to support our mission of spreading the teachings of Jesus Christ and fostering a strong spiritual foundation among our members.
Our Passionate Leadership
At Saint Joseph's Polish Catholic Church, we are privileged to have a team of passionate and committed individuals who serve as pillars of our community. Led by our devoted parish priest, Reverend John Smith, our staff members bring a wealth of knowledge and experience to their respective roles.
Rev. John Smith has been a part of our parish for over 15 years, providing spiritual guidance and nurturing the faith of our members. With a deep commitment to his vocation, he leads by example, inspiring both young and old to live a life grounded in love, compassion, and faith.
Our Dedicated Team
Alongside Rev. John Smith, we are fortunate to have a team of talented individuals who contribute their skills and expertise to various aspects of our church operations:
Sister Mary Johnson - Pastoral Assistant: Sister Mary has been a part of our parish family for over two decades. With her compassionate demeanor and extensive theological knowledge, she offers invaluable support to our community in times of joy, sorrow, and spiritual growth.
Michael Davis - Director of Music Ministry: Michael's passion for music and his gift to inspire others through melodies bring an enriching spiritual experience to our worship services. With his leadership, our church choir enhances our prayers and lifts the hearts of our congregation in song.
Elizabeth Thompson - Youth Ministry Coordinator: Elizabeth's vibrant energy and dedication to our younger members play a crucial role in building a strong and vibrant youth community. Through engaging activities, retreats, and events, she fosters an environment where our youth can grow spiritually and connect with their faith.
David Martinez - Facilities Manager: David ensures that our church facilities are well-maintained, clean, and welcoming for all who enter. His commitment to creating a comfortable environment allows members and visitors to fully immerse themselves in prayer and reflection.
Emily Wilson - Communications Coordinator: Emily utilizes her talent for effective communication to keep our community informed and engaged. Her diligent efforts in managing our website, social media platforms, and newsletters contribute to the unity and connectivity of our parish.
Supporting Our Mission
As a faith-based community, our mission at Saint Joseph's Polish Catholic Church is to create a place where all can come together to worship, learn, and grow in their relationship with God. Our dedicated parish staff plays a vital role in supporting this mission by offering various programs, services, and resources:
Worship Services
Under the leadership of Rev. John Smith and the guidance of our committed team, we conduct inspiring worship services that beautifully combine tradition and reverence with modern practices. Our liturgical celebrations aim to uplift and deepen the faith of our members, bringing them closer to God.
Religious Education
We believe in the importance of lifelong learning and offer comprehensive religious education programs for children, youth, and adults. Led by Sister Mary Johnson and a team of dedicated volunteers, these programs foster a deeper understanding of the Catholic faith and equip individuals with the spiritual tools necessary to navigate life's challenges.
Community Outreach
Embracing Jesus' teachings of love and compassion, our church actively engages in community outreach initiatives. Through partnerships with local organizations, we provide support to those in need, offering a helping hand and a listening ear to those who seek solace or assistance.
Our dedicated team collaborates with community leaders, local churches, and volunteers to extend our reach and make a positive impact on the lives of others.
Social Events and Programs
We believe in fostering a strong sense of community among our members. To encourage fellowship and connection, we organize various social events and programs throughout the year. From picnics to retreats, these gatherings offer opportunities for individuals and families to deepen their bonds and share in moments of joy.
Our team works diligently to create a warm and welcoming atmosphere where everyone feels valued and embraced, regardless of their background or journey. We are committed to serving as a beacon of faith, hope, and love - supporting individuals in their spiritual growth and helping them find solace, strength, and purpose.
Visit us at Saint Joseph's Polish Catholic Church in Castle Rock and experience the warmth of our community firsthand. Our parish staff stands ready to guide and support you on your faith journey, inspiring a deeper, more meaningful connection with God and fellow believers.