Art of Marriage - Saint Joseph's Polish Catholic Church
May 2, 2022
Events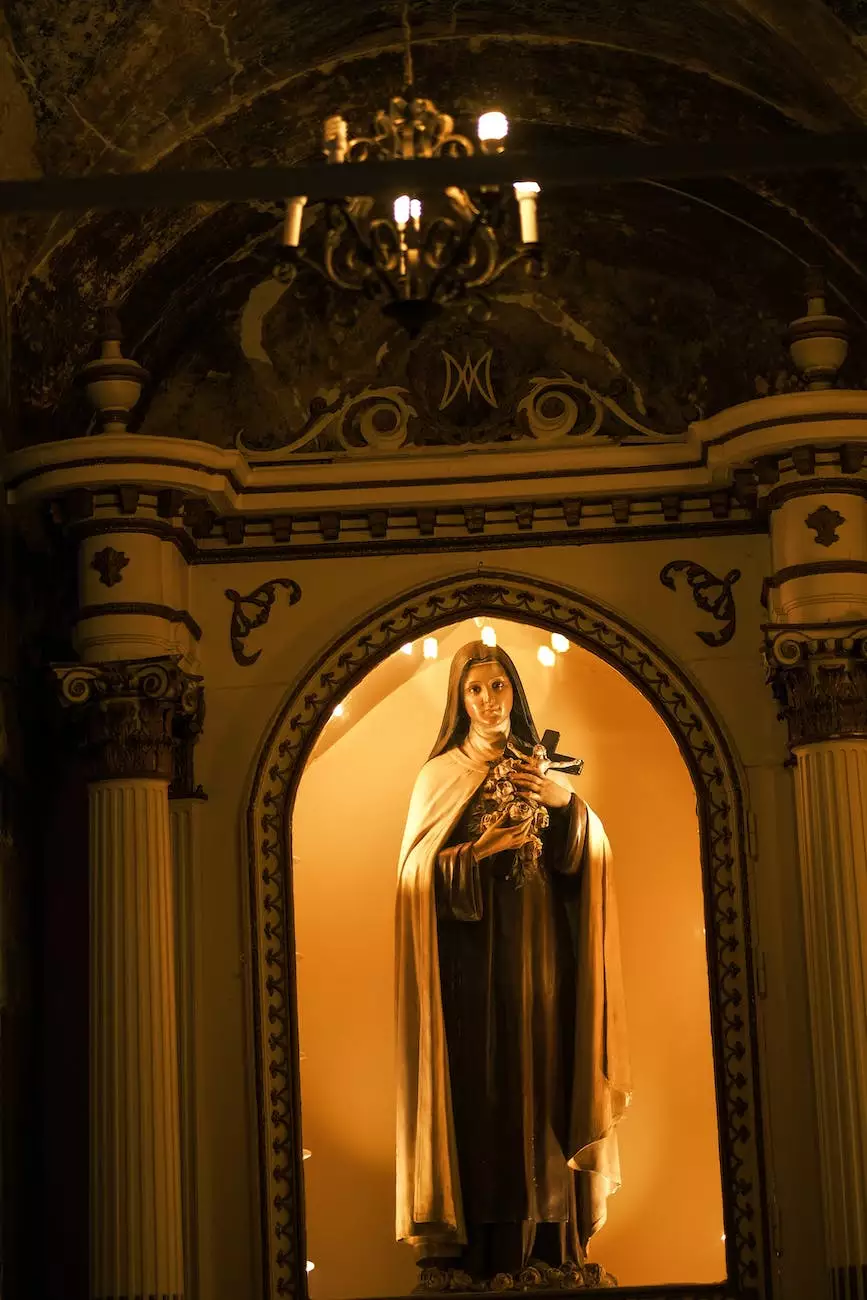 Introduction
Welcome to Saint Joseph's Polish Catholic Church, where we celebrate the Art of Marriage with deep reverence and devotion. We understand that marriage is a sacred union, filled with love, commitment, and spiritual growth. Our community is dedicated to supporting couples in their journey of marital bliss, fostering strong bonds and lasting relationships.
Embracing Sacred Union
At Saint Joseph's, we believe that marriage is more than a legal contract; it is a divine institution woven into the fabric of our faith and beliefs. We cherish the Art of Marriage, understanding its profound significance in the lives of individuals, families, and communities. Our commitment to nurturing healthy relationships is deeply rooted in the teachings of our Catholic faith.
Celebrating Love and Commitment
The Art of Marriage encapsulates the beauty of love, commitment, and selflessness. It is a journey embarked upon by two souls, united by a shared destiny and bound by their unwavering dedication to one another. Saint Joseph's Catholic Church is here to celebrate this immense love and commitment in your lives.
Our Beliefs and Faith
Our community embraces the teachings of the Catholic Church, which guide our understanding of marriage. We believe in the sanctity of the marital bond, recognizing it as a lifelong commitment. Through the sacrament of marriage, couples are blessed by God's grace, and their love becomes a testament to the divine love that unites us all.
Unity in Faith
At Saint Joseph's, faith forms the foundation of our community. We believe that a strong faith in God strengthens the bond between couples, enabling them to overcome challenges together and grow in their love. Through prayer, reflection, and participation in sacraments, we deepen our understanding of the Art of Marriage.
Values and Virtues
We value virtues such as respect, compassion, forgiveness, and selflessness in marriage. By incorporating these virtues into our daily lives, we create a harmonious and nurturing environment for love to thrive. Our community offers resources, counseling, and support to help couples navigate the myriad of experiences that come with married life.
Join Us in Celebrating the Art of Marriage
We invite you to join our community at Saint Joseph's Polish Catholic Church and be a part of our joyous celebration of the Art of Marriage. Whether you are newly married, have been together for years, or are facing challenges in your relationship, our church warmly welcomes you.
Marriage Retreats and Workshops
Experience the transformative power of marriage retreats and workshops conducted by knowledgeable and passionate leaders in our community. These events provide an opportunity for couples to deepen their bond, learn effective communication techniques, and explore the spiritual dimension of their relationship.
Wedding Ceremonies
Celebrate your love in a sacred and memorable wedding ceremony at Saint Joseph's Polish Catholic Church. Our devoted clergy will guide you through the preparation process, ensuring that your special day is infused with authentic meaning and blessings. Create cherished memories and begin your married life in the embrace of our faith community.
Marriage Enrichment Programs
Our marriage enrichment programs offer ongoing support and guidance for couples seeking to strengthen their relationship. Through interactive sessions and shared experiences, you will discover new ways to nurture your love, deepen your spiritual connection, and build a strong foundation for a lifetime of happiness.
Conclusion
The Art of Marriage is a gift to be cherished, nurtured, and celebrated. At Saint Joseph's Polish Catholic Church, we are committed to providing a supportive and enriching environment for couples to thrive in their journey of marital bliss. Join us as we honor the sacred union of marriage and embark on a path of love, faith, and lifelong commitment.