Kid Zone - Faith, Fun, and Learning for Kids
Sep 26, 2017
Ministries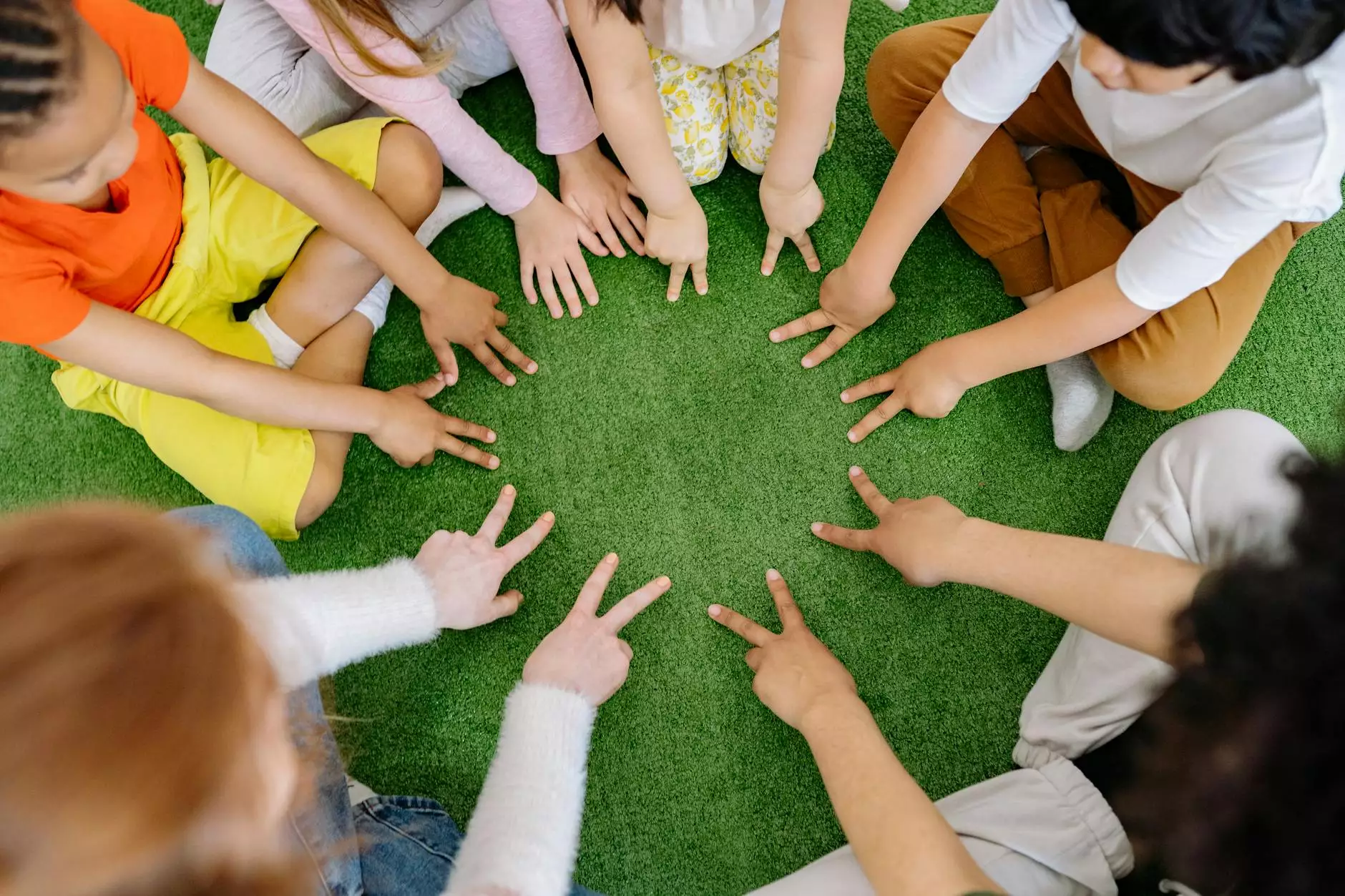 Welcome to Kid Zone, a dedicated section for children at Saint Joseph's Polish Catholic Church. We believe in creating a nurturing environment where children can explore their faith, engage in exciting activities, and grow spiritually. Our Kid Zone program offers a variety of opportunities for children of all ages to connect with their faith and discover the joy of being part of a loving community.
The Importance of Nurturing Children's Faith
At Saint Joseph's Polish Catholic Church, we understand the significance of nurturing children's faith from a young age. Our Kid Zone program is designed to instill important values, provide educational resources, and create a sense of belonging for every child who joins us.
Through engaging activities, interactive lessons, and opportunities for participation, we aim to foster a strong foundation of faith that will guide children throughout their lives. Our dedicated team of volunteers and staff members are passionate about inspiring children to develop a deep connection with their spirituality.
Exciting Activities for Kids of All Ages
Whether your child is a toddler, a teenager, or somewhere in between, Kid Zone offers a range of exciting activities tailored to their age group. Our activities are designed to be both educational and fun, ensuring that children develop a love for their faith while enjoying themselves.
Toddler Zone
In our Toddler Zone, we provide a safe and welcoming space where parents can engage their little ones in age-appropriate activities that introduce them to the teachings of the Catholic Church. From sing-along sessions to interactive storytelling, our Toddler Zone encourages parents and children to bond over faith-based experiences.
Elementary Zone
In the Elementary Zone, children are introduced to more interactive experiences that help them understand the core principles of Catholicism. Through engaging lessons, arts and crafts, and group discussions, children in the Elementary Zone learn about important biblical stories, the significance of sacraments, and the power of prayer in their daily lives.
Teen Zone
In our Teen Zone, we provide a supportive environment for teenagers to explore their faith, ask questions, and engage in meaningful discussions about their beliefs. Our Teen Zone activities focus on helping teenagers navigate the challenges of adolescence while offering spiritual guidance and fostering a strong sense of community.
Education and Spiritual Growth
At Kid Zone, we believe in the power of education and continuous spiritual growth. We offer a range of programs and resources to support the development of children's faith:
Catechism Classes: Our catechism classes provide a structured curriculum that covers essential Catholic teachings, sacraments, and traditions. Children have the opportunity to learn from knowledgeable instructors who are passionate about sharing their faith.
Bible Study Groups: We encourage children to engage in meaningful discussions about the Bible and its relevance to their lives. Our Bible study groups promote critical thinking, reflection, and a deeper understanding of scripture.
Retreats and Camps: Throughout the year, Kid Zone organizes retreats and camps that offer children the chance to connect with their spirituality in a unique setting. These immersive experiences provide a break from daily routines and encourage personal growth and self-reflection.
Community Service Projects: We believe in the importance of giving back to the community and instilling a sense of compassion in children. Through various community service projects, Kid Zone teaches children the value of serving others and making a positive difference in the world.
Join Us at Kid Zone
We invite you and your children to join us at Kid Zone and embark on a journey of faith, fun, and learning. At Saint Joseph's Polish Catholic Church, we are committed to providing a nurturing environment where children can strengthen their connection with God and build lifelong friendships rooted in their shared faith.
Discover the joy of being part of a community that embraces and supports children on their spiritual journey. Contact us today to learn more about our Kid Zone program and how your child can get involved in exciting activities that promote faith, personal growth, and a sense of belonging.