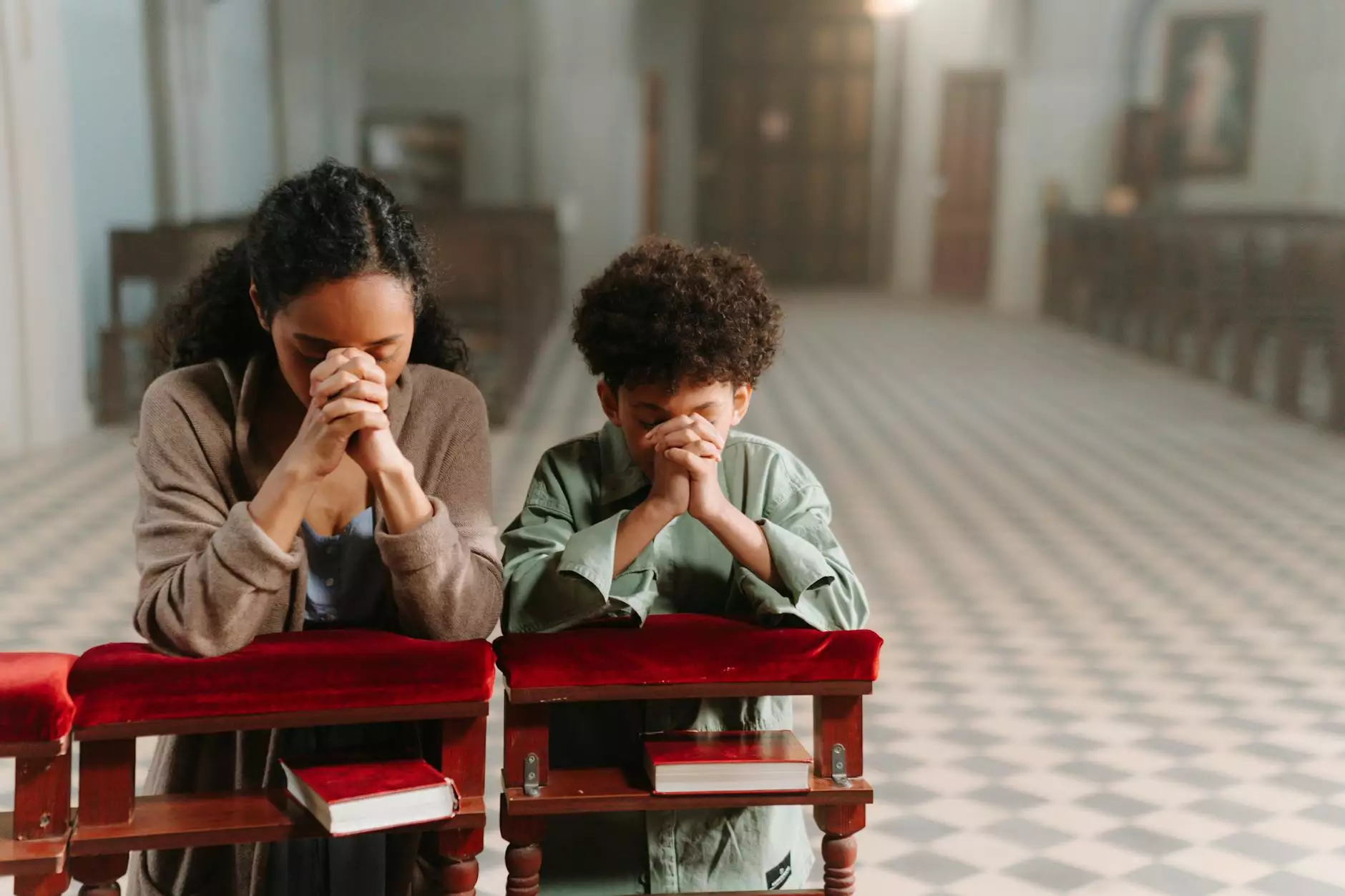 Faith-Focused Programs
At Saint Joseph's Polish Catholic Church, we take pride in offering a wide range of ministries and programs that cater to the spiritual needs of our community. Our faith-focused initiatives create a nurturing environment for individuals to deepen their relationship with God and grow in their Catholic faith.
Adult Faith Formation
Our Adult Faith Formation program aims to provide ongoing spiritual enrichment opportunities for adults of all ages. Through engaging workshops, retreats, and seminars, participants explore various aspects of Catholic theology, scripture, and spirituality. We strive to deepen understanding and foster true encounters with Christ through meaningful discussion and reflection.
Youth Ministry
Our vibrant Youth Ministry serves as a catalyst for the spiritual growth and development of young individuals within our community. Through a variety of engaging activities, retreats, and service opportunities, we aim to empower and inspire the next generation of faithful Catholics.
Rite of Christian Initiation for Adults (RCIA)
The RCIA program provides a transformative journey for individuals seeking initiation into the Catholic Church. Through a series of intentional steps, catechesis, and sacramental preparation, participants receive the necessary formation to enter fully into the Catholic faith. Our dedicated team of instructors and sponsors accompany them throughout this spiritual process.
Community Outreach and Service
As a pillar of our mission, we believe in actively engaging with, supporting, and serving the broader community. Our ministries, rooted in mercy, compassion, and love, aim to make a positive impact on the lives of those in need.
Social Justice
Our Social Justice ministry advocates for the dignity and well-being of all individuals, promoting a just society and addressing systemic issues. By raising awareness, organizing events, and collaborating with community partners, we strive to bring about positive change and work towards building a more equitable world.
Outreach to the Elderly
Recognizing the importance of cherishing and valuing our elderly community members, we offer outreach programs that provide companionship, support, and practical assistance. Through home visits, social gatherings, and special events, we ensure that our seniors always feel connected and loved.
Food Pantry and Homelessness Relief
Our food pantry and homelessness relief ministries aim to tackle hunger and homelessness in our community. Through partnerships with local organizations, we distribute essential resources, provide meals, and offer support services to those facing challenging circumstances.
Musical Ministry
Music has always played a central role in our worshipping community, and our Musical Ministry enriches our liturgical celebrations, fostering a vibrant and inclusive environment for all.
Choir
Our dedicated choir members use their musical talents to lead the congregation in song, amplify the beauty of our liturgies, and provide a sense of unity and joy. Joining the choir is a wonderful opportunity to serve the church and glorify God through the gift of music.
Instrumental Ensemble
Our instrumental ensemble adds a unique and melodic dimension to our worship experience. From pianists to violinists, guitarists to flutists, our ensemble welcomes talented musicians of all ages and levels. Together, we create harmonious melodies that enhance our liturgical celebrations.
Education and Formation
Our commitment to nurturing the minds and hearts of our community members is reflected in our education and formation ministries. These programs aim to provide a solid faith-based foundation and promote lifelong learning.
Saint Joseph's School
Saint Joseph's School offers a faith-filled education for students from preschool through middle school. Our dedicated teachers, in partnership with parents, create an environment that fosters academic excellence, spiritual growth, and moral maturity.
Religious Education
Our Religious Education program provides formal faith formation opportunities for children and youth who attend public schools. Through engaging lessons, sacramental preparation, and special events, we strive to deepen their understanding of Catholic teachings and traditions.
With its wide array of ministries, Saint Joseph's Polish Catholic Church offers a vibrant and transformative faith community. We invite you to explore our programs, get involved, and experience the richness of our Catholic faith. Join us today!