Worship With Us | Colorado Christian Fellowship
Aug 13, 2020
Events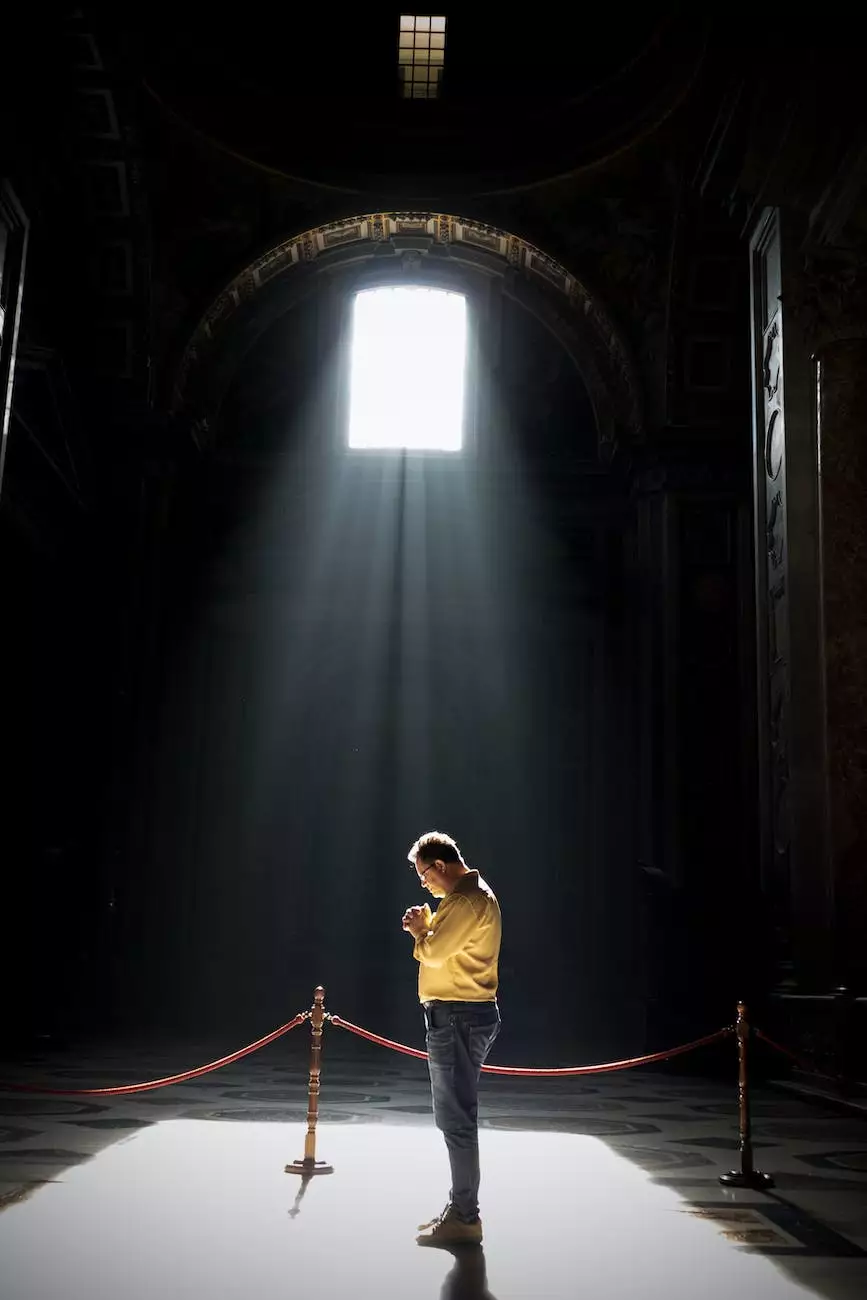 Welcome to Saint Joseph's Polish Catholic Church
Welcome to the website of Saint Joseph's Polish Catholic Church! We are a vibrant community located in Colorado, dedicated to nurturing spiritual growth, fostering fellowship, and preserving our rich Polish heritage. As an integral part of the Colorado Christian Fellowship, we welcome individuals and families seeking to deepen their faith in God and strengthen their connection to the community.
Our Commitment to Spirituality
At Saint Joseph's Polish Catholic Church, our primary focus is on spiritual development. Through our weekly worship services, educational programs, and various ministries, we strive to provide a nurturing environment where individuals can connect with God and grow in their faith. Our dedicated clergy and committed volunteers are always eager to support and guide you on your spiritual journey.
Our Worship Services
Our Sunday worship services are a cornerstone of our community. Led by our knowledgeable and passionate priests, our services blend traditional Polish Catholic liturgy with contemporary elements. We believe in the power of collective worship, where every participant can experience the presence of God and find solace in the embrace of our community.
Bible Study and Faith Formation
At Saint Joseph's Polish Catholic Church, we understand the importance of ongoing spiritual growth and learning. That's why we offer engaging Bible study classes and opportunities for faith formation. These classes provide a deeper understanding of the scriptures, allow for meaningful discussions, and strengthen our relationship with God and one another.
Fellowship and Community
Building strong connections and fostering a sense of belonging is a crucial aspect of our community. We encourage fellowship through various events, gatherings, and volunteer activities. Our parishioners come from diverse backgrounds and walks of life, but we are united by our shared faith and commitment to living out Christian values.
Preserving Our Polish Heritage
As a Polish Catholic Church, we take pride in our rich heritage and traditions. Our church offers a unique blend of Polish and American cultural influences, allowing us to celebrate our roots while embracing the local Colorado community. Throughout the year, we hold special events and festivals that showcase Polish customs, cuisine, and folklore.
Join Us Today!
Whether you are new to the area, searching for a spiritual home, or simply looking to deepen your faith, Saint Joseph's Polish Catholic Church welcomes you with open arms. Come experience the warmth and genuine fellowship of our community. Attend our services, engage in uplifting conversations, and explore the beauty of worshiping with us. Join our vibrant Colorado Christian Fellowship today!
Contact Information
If you have any questions or would like to learn more about Saint Joseph's Polish Catholic Church, please feel free to reach out to us: