Leaders and Staff at Saint Joseph's Polish Catholic Church
Mar 12, 2023
About Us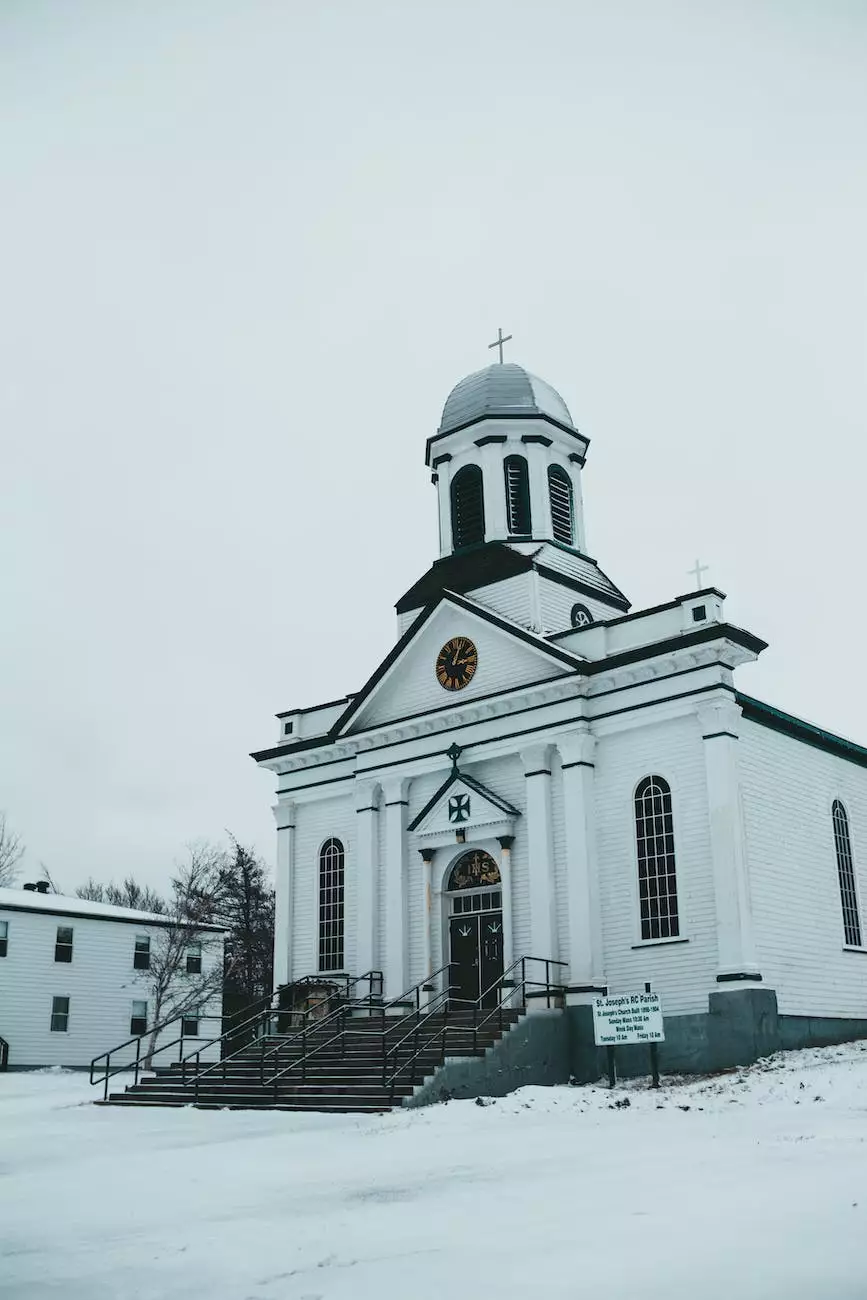 1. Introduction
Welcome to the webpage dedicated to the remarkable and dedicated leaders and staff of Saint Joseph's Polish Catholic Church. As a prominent institution in the community and society, our church plays a vital role in fostering a strong sense of faith and belief among individuals. Our leaders and staff are committed to upholding the values of our church and providing guidance, support, and inspiration to our congregation.
2. Parish Priest - Rev. John Smith
At the helm of Saint Joseph's Polish Catholic Church stands our esteemed Parish Priest, Rev. John Smith. With over twenty years of experience in serving the religious needs of our community, Rev. Smith is known for his wisdom, compassion, and dedication to nurturing the spiritual growth of his parishioners. His inspiring sermons and pastoral care have touched the lives of countless individuals, making him a beloved figure in our congregation.
3. Assistant Priests
Assisting Rev. John Smith are a team of talented and devoted Assistant Priests. Each of our Assistant Priests brings a unique set of skills and experiences, enriching the spiritual community of Saint Joseph's Polish Catholic Church. They provide invaluable support to our Parish Priest and actively engage with our congregation through pastoral activities, prayer services, and counseling.
4. Pastoral Staff
Our dedicated Pastoral Staff plays a crucial role in various aspects of church life. They work tirelessly to ensure that the needs of our congregation are met and that the church remains a welcoming and inclusive space. From organizing community events to providing spiritual guidance, our Pastoral Staff members are pillars of support for anyone seeking solace or seeking to deepen their faith.
5. Administrative Staff
Behind the scenes, our efficient Administrative Staff handles the day-to-day operations of Saint Joseph's Polish Catholic Church. From managing finances to coordinating events, their contributions enable the smooth functioning of our church community. Their professionalism, dedication, and attention to detail ensure that all aspects of our church run seamlessly, allowing our leaders and staff to focus on the spiritual enrichment of our congregation.
6. Choir and Music Ministry
At Saint Joseph's Polish Catholic Church, the power of music is celebrated through our vibrant and talented Choir and Music Ministry. Led by our skilled Choir Director, this team of passionate individuals uplifts our worship services and enhances the spiritual experience of our congregation through soul-stirring hymns and harmonious melodies. Their commitment to bringing the beauty of music into our church is truly commendable.
7. Youth Ministry
We firmly believe in investing in the spiritual growth of our youth. Our dedicated Youth Ministry team works tirelessly to create an empowering environment where young individuals can explore and deepen their faith. Through engaging events, retreats, and educational programs, our Youth Ministry aims to foster a strong sense of community, guiding the younger generation towards a life grounded in faith and service.
8. Community Outreach
As a pillar of the community and society, Saint Joseph's Polish Catholic Church is actively involved in various outreach initiatives. Our leaders and staff work closely with local organizations and charities to address the needs of the less fortunate. Through food drives, clothing donations, and volunteer efforts, we strive to make a positive impact and embody the principles of compassion and love taught by our faith.
9. Conclusion
The leaders and staff at Saint Joseph's Polish Catholic Church dedicate themselves wholeheartedly to serving the spiritual needs of our community. Their unwavering commitment to faith, compassion, and service inspires us all. We are incredibly grateful for their guidance, support, and the countless ways in which they contribute to the growth and vibrancy of our church. Join us at Saint Joseph's Polish Catholic Church and experience the uplifting presence of our leaders and staff as we journey together towards a deeper connection with our faith.