Praise and Worship (1) at Saint Joseph's Polish Catholic Church
Mar 24, 2021
Ministries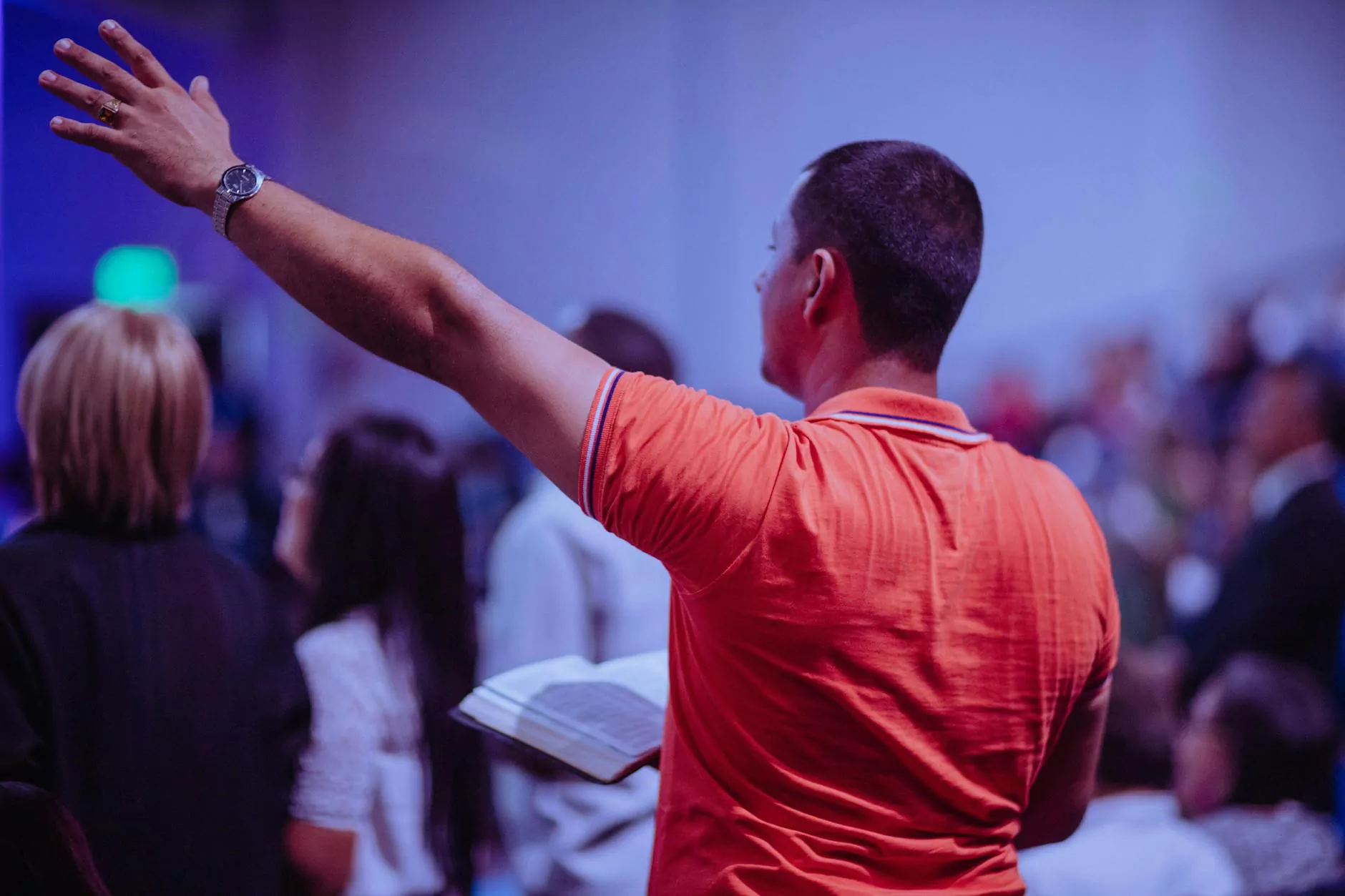 Experiencing the Power of Praise and Worship
Welcome to Saint Joseph's Polish Catholic Church, where faith and worship come alive through the power of praise and worship. As a vibrant community of believers in Colorado, we understand the significance of coming together to lift our voices and spirits in praise of God.
Celebrating the Divine Connection
Praise and worship serve as catalysts for creating a profound spiritual connection with God and fellow worshipers. Within the walls of Saint Joseph's Polish Catholic Church, we gather to celebrate our shared faith, joyfully immersing ourselves in the divine presence.
Engaging Worship Services
Our worship services are designed to create a meaningful and transformative experience for all who attend. Through a blending of traditional elements and contemporary expressions, we strive to capture the heart of worship and cater to the diverse spiritual needs of our congregation.
The Power of Uplifting Songs
Music has a unique ability to touch our souls and uplift our spirits. Our praise and worship gatherings are marked by a rich repertoire of hymns, contemporary Christian songs, and traditional Polish melodies. The uplifting melodies and lyrics create an atmosphere of reverence and jubilation, facilitating a deep connection with God.
Heartfelt Prayers and Reflection
Prayer is a vital aspect of our praise and worship sessions. We invite all worshipers to engage in heartfelt prayer, offering gratitude, seeking guidance, and expressing their deepest desires. Through prayer, we establish a direct line of communication with the divine, fostering a personal and transformative encounter.
A Community United in Worship
At Saint Joseph's Polish Catholic Church, we emphasize the importance of communal worship. Our gatherings provide a space for believers to worship alongside their brothers and sisters, fostering a sense of unity, support, and love. Join us as we strengthen our bond and grow together in faith.
Experience the Joy of Worshiping Together
There is immense joy in worshiping together as a community. Through our praise and worship services, we create an environment where individuals can find solace, hope, and inspiration. The fellowship and genuine connections formed during these times of adoration provide a source of strength and encouragement.
Discover Saint Joseph's Polish Catholic Church
Our church community, located in Colorado, is committed to spreading the love of God and promoting spiritual growth. Alongside our praise and worship services, we offer various educational programs, community outreach initiatives, and opportunities for personal development.
Join Us for Praise and Worship
Whether you are a long-time member or a visitor seeking spiritual nourishment, we welcome you to join us for our uplifting praise and worship sessions. Experience the transformative power of heartfelt song, prayer, and fellowship. Discover the beauty of worshiping at Saint Joseph's Polish Catholic Church.
Contact Us
For more information about our praise and worship services or any other inquiries, please reach out to the Saint Joseph's Polish Catholic Church community. We look forward to hearing from you and assisting you on your spiritual journey.
Saint Joseph's Polish Catholic Church © 2022 | All rights reserved. | Community and Society - Faith and Beliefs