Funeral/Wedding Masses at Saint Joseph's Polish Catholic Church - Castle Rock
Aug 10, 2018
Events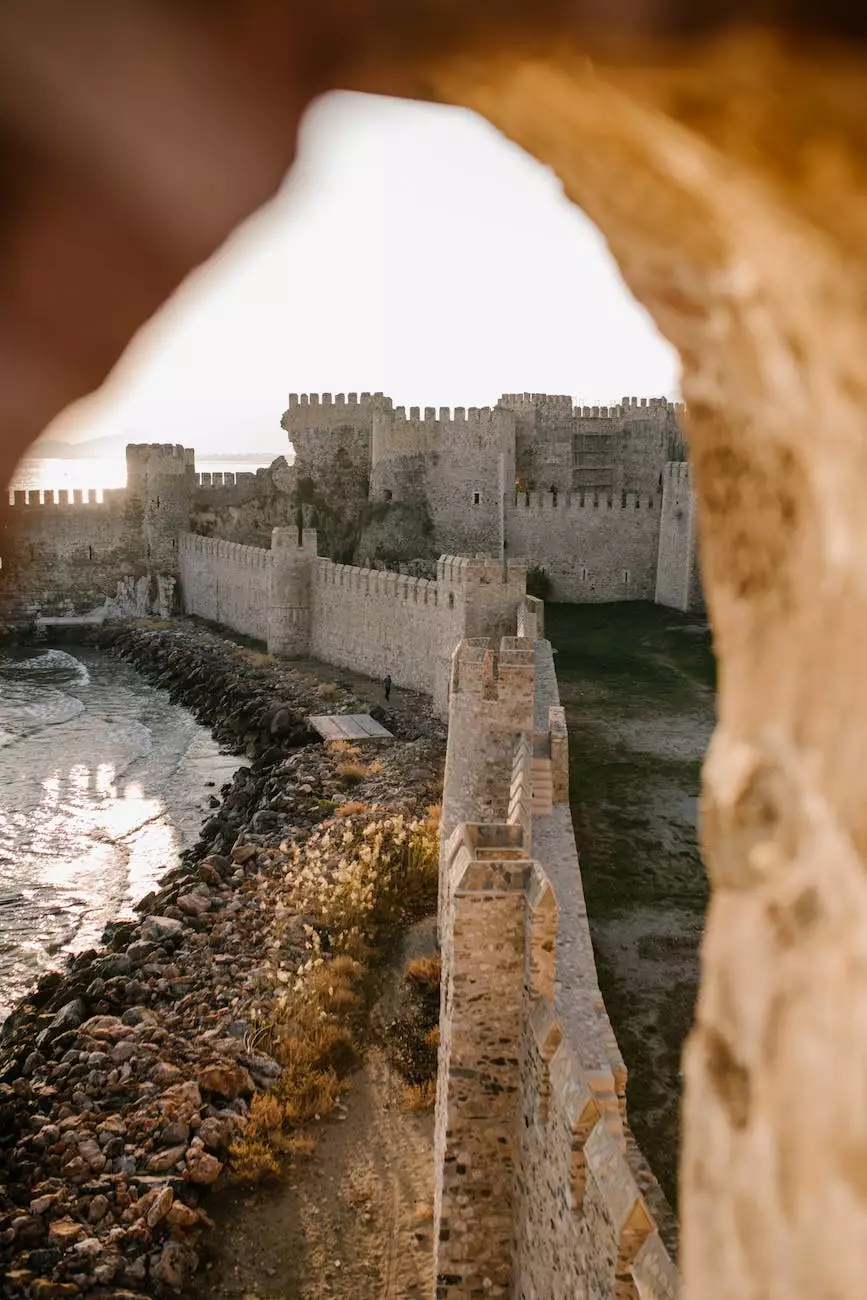 Experience the Beauty and Solemnity
At Saint Joseph's Polish Catholic Church in Castle Rock, we understand the significance of funeral and wedding Masses in commemorating important milestones in life. With our deep-rooted commitment to faith and beliefs, we strive to create meaningful and memorable ceremonies that honor and celebrate the lives of those we have lost or the unions of two hearts.
A Welcoming Community of Faith
As an integral part of the Castle Rock community, Saint Joseph's Catholic Church has been serving locals in their spiritual journeys for decades. With our rich history and commitment to maintaining our Polish heritage, we provide a unique and vibrant faith experience. Our church is a sanctuary where people come together to celebrate their shared beliefs.
A Ceremony Tailored to Your Needs
When it comes to funeral and wedding Masses, we understand that each family and couple has unique preferences and traditions. Our dedicated clergy and staff work closely with you to customize the ceremony according to your wishes, ensuring a personalized and deeply meaningful experience.
Fall in Love with Our Beautiful Church
As you step into Saint Joseph's Polish Catholic Church, you will be greeted by the awe-inspiring beauty of our architectural masterpiece. The stained glass windows depicting biblical scenes radiate colorful rays of light, creating a serene and sacred ambiance. Our meticulous attention to detail in preserving and enhancing our church's aesthetics magnifies the sense of reverence during Masses.
Funeral Masses - Honoring Lives
When a loved one passes away, it is essential to celebrate their life and offer final farewells in a dignified manner. Funeral Masses at Saint Joseph's Polish Catholic Church provide a comforting environment for family and friends to gather, pay respects, and find solace in their shared faith. Our compassionate clergy guide you through the ceremony, ensuring a solemn and heartfelt farewell.
Preserving Traditions, Embracing Faith
In our Funeral Masses, we incorporate time-honored traditions that reflect the importance of faith in the journey of the deceased. From the procession to the readings and prayers, each element holds deep symbolic meaning. Whether it's the lighting of candles, the offering of incense, or the singing of hymns, every detail is carefully chosen to create an atmosphere of reverence and remembrance.
A Supportive Community in Times of Loss
Our church community understands the challenges and emotions surrounding the loss of a loved one. We provide support and comfort during this difficult time, ensuring you never feel alone. Through our network of compassionate individuals, we offer grief counseling, bereavement groups, and a loving community that stands by your side, helping you find healing and hope.
Wedding Masses - Uniting Two Hearts
Your wedding day is a momentous occasion, and at Saint Joseph's Polish Catholic Church, we recognize the profound significance of this joyous celebration. Our Wedding Masses provide couples with a sacred and spectacular setting to exchange their vows, surrounded by the blessings of their loved ones and the divine presence.
A Sacred Space for Sacred Commitments
We believe that a church wedding symbolizes the covenant between two individuals and their commitment to building a lifelong partnership. Our church's remarkable beauty, adorned with intricate artwork and the captivating glow of candlelight, serves as an exquisite backdrop for your sacred union. The holiness of the ceremony held within these hallowed walls elevates the joy and sanctity of the moment.
Celebrating Love, Cultivating Traditions
With a deep appreciation for heritage and traditions, Saint Joseph's Polish Catholic Church offers meaningful rituals and customs to enhance your wedding Mass. From the exchange of symbolic rings to the recitation of sacred vows, every aspect is meticulously planned to ensure a heartfelt and memorable ceremony that reflects your love and shared faith.
Join Us for a Special Mass
Whether you are seeking solace during a time of mourning or eagerly awaiting the union of two souls in marriage, Saint Joseph's Polish Catholic Church invites you to join us for a special Mass. Experience the power of faith, the embrace of community, and the transformative nature of our ceremonies. Together, we celebrate and honor the significant moments that shape our lives.
Connect with Faith at Saint Joseph's Polish Catholic Church
Discover the compassionate and inclusive community at Saint Joseph's Polish Catholic Church. We welcome you to explore our services, engage in our ministries, and deepen your spirituality. Contact us today to learn more about our funeral and wedding Masses or to inquire about our other activities and events. We look forward to sharing the journey of faith with you.