Volunteer At Schmitt Elementary
Nov 21, 2020
Ministries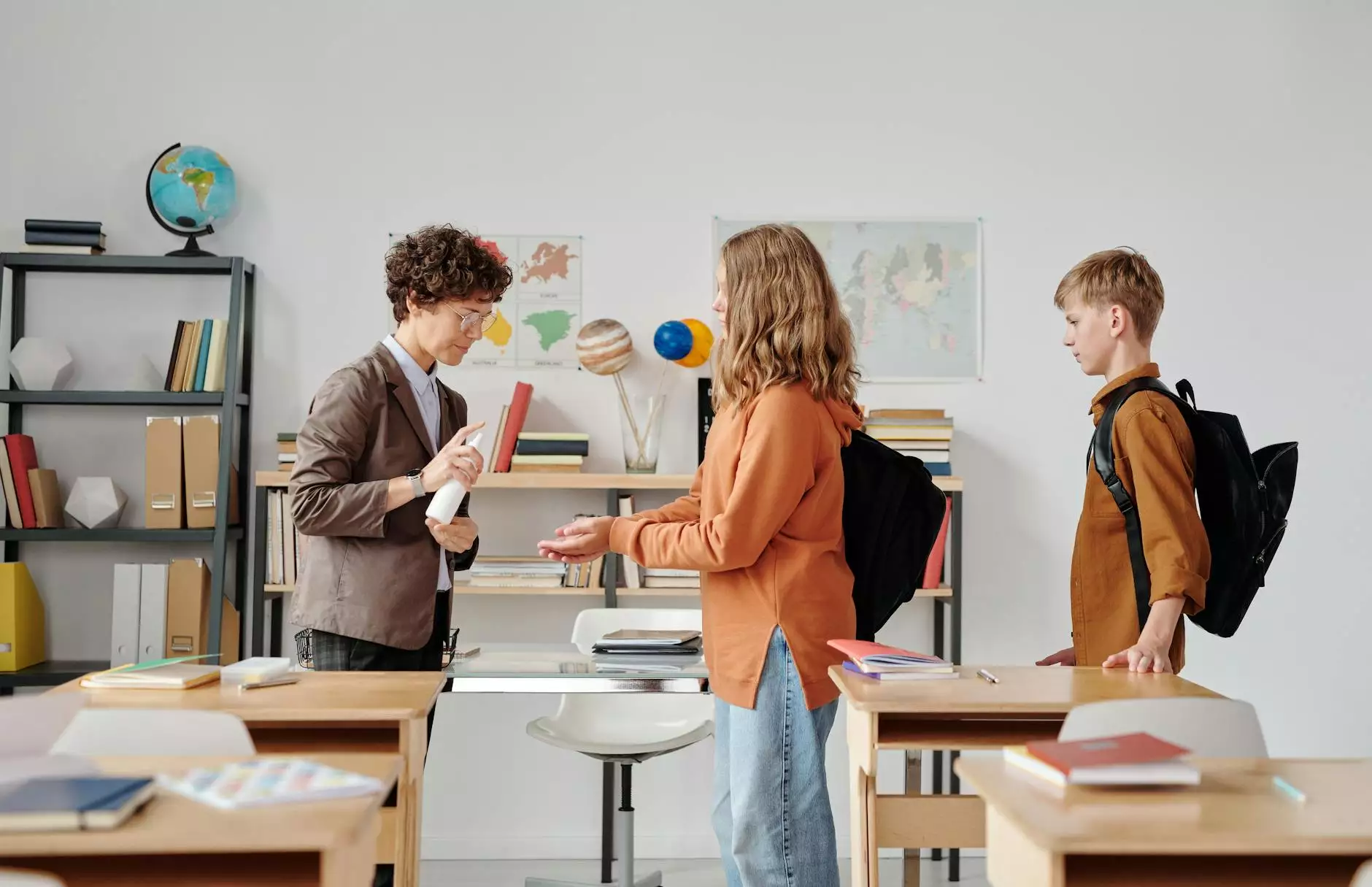 Empowering the Future through Community Involvement
Thank you for considering volunteering at Schmitt Elementary, a vital part of the Saint Joseph's Polish Catholic Church commitment to supporting education and the local community. Our mission is to make a positive impact on the lives of students, empowering them to reach their full potential.
Your Time, Our Priority
At Saint Joseph's Polish Catholic Church, we believe that community involvement is essential for fostering a nurturing environment that promotes academic and personal growth. By volunteering at Schmitt Elementary, you will have the opportunity to contribute to the educational journey of young minds, creating a brighter future for all.
Why Volunteer at Schmitt Elementary?
Schmitt Elementary provides a range of volunteer opportunities that cater to diverse skills and interests. No matter your background, there is a place for you to make a difference. As a volunteer, you will:
Support Educational Excellence: Assist teachers in the classroom, helping students with their assignments and fostering a love for learning.
Mentorship: Serve as a mentor to help guide and inspire students as they navigate their academic and personal journeys.
Community Engagement: Engage in various school events and activities, fostering a sense of community and belonging.
Specialized Expertise: Share your unique skills and knowledge, providing students with invaluable exposure to different professions and interests.
How to Get Involved
Becoming a volunteer at Schmitt Elementary is easy and rewarding. To join our dedicated team, simply follow these steps:
Complete the Application: Fill out the volunteer application form available on the Schmitt Elementary website.
Background Check: As ensuring the safety of the students is our top priority, a background check will be conducted for all prospective volunteers.
Orientation: Attend an orientation session to familiarize yourself with the school's policies, procedures, and expectations.
Volunteer Opportunities: Choose from various volunteering opportunities, ranging from classroom assistance to after-school programs.
Make an Impact: Start volunteering and witness firsthand the positive influence you can have on the lives of Schmitt Elementary students.
Share Your Passion for Education
Become an indispensable part of the Schmitt Elementary community by sharing your passion, skills, and time. Volunteering is not only about giving; it is also about personal growth and forging lifelong connections. By joining the diverse network of volunteers at Schmitt Elementary, you will make a lasting impact while creating memories that will stay with you forever.
Get Involved Today
Don't wait any longer to become a volunteer at Schmitt Elementary. Join the Saint Joseph's Polish Catholic Church community in our commitment to fostering excellence in education. Together, we can empower students to realize their true potential and create a brighter future for all.