Musicians Wanted: Check Out One of Our Groups This Fall
Aug 11, 2023
Events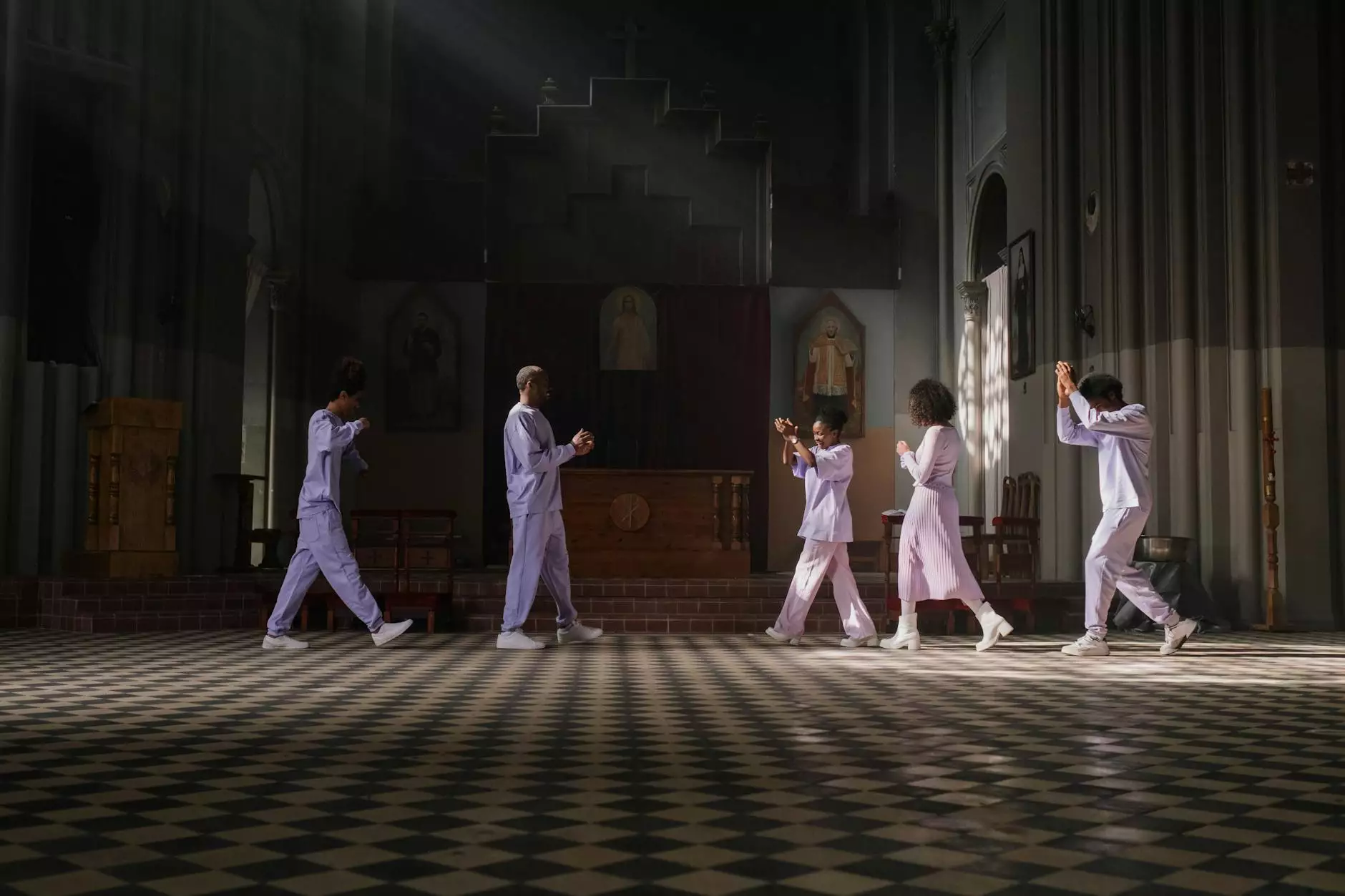 Become a Part of Our Vibrant Music Ministry
Saint Joseph's Polish Catholic Church welcomes all music enthusiasts to join our vibrant music ministry this fall. If you are passionate about music and want to create harmonious melodies while being a part of a close-knit community, then you've come to the right place. Our church is known for its rich musical traditions, and we offer several music groups that cater to different tastes and talents.
Discover the Joy of Music
At Saint Joseph's Polish Catholic Church, we believe that music has the power to uplift souls, create a sense of unity, and deepen our connection with the divine. Our music ministry aims to spread joy and inspiration through beautiful melodies. Whether you are a singer, a musician, or simply have a passion for music, there is a place for you in our musical groups.
Choirs
Our church boasts an exceptional choral program, offering different choirs suited to various ages and skill levels. From the Children's Choir to the Adult Chorale, each choir welcomes individuals who are eager to share their vocal talents and make a joyful noise unto the Lord. Joining our choirs provides an opportunity to refine your singing abilities, learn diverse musical genres, and perform during weekly Masses and special church events.
Instrumental Groups
If you're a talented instrumentalist, we have a place for you too. Our instrumental groups include the Saint Joseph Orchestra, Chamber Ensemble, and Youth Band. These groups create enchanting musical arrangements that enhance the worship experience for our church community. Whether you play the piano, violin, trumpet, or any other instrument, our instrumental groups are eager to welcome you and showcase your skills during religious services and events.
Praise and Worship Team
In addition to traditional choirs and instrumental groups, we have a contemporary Praise and Worship Team for those who enjoy modern Christian music. This team leads our congregation in uplifting and energetic worship, creating an atmosphere of celebration and praise. If you have a heart for contemporary Christian music and are looking for an outlet to share your talents, the Praise and Worship Team is where you belong.
Join Today and Experience the Joy
Our church community extends a warm invitation to anyone interested in joining one of our music groups. By becoming a part of our music ministry, you will not only develop your musical skills and share your talents with others, but you will also discover a close-knit community that supports and encourages one another. Through music, we come together to worship, celebrate, and nourish our faith.
Visit Saint Joseph's Polish Catholic Church
Located in the heart of our vibrant community, Saint Joseph's Polish Catholic Church is a place where faith, culture, and music converge. Whether you are a seasoned musician or just starting your musical journey, we invite you to visit our church and witness the power of music in our worship. Experience the warmth of our community, the beauty of our traditions, and the timeless melodies that resonate within our sacred walls.
Get Involved and Enrich Your Life
If you are ready to take your passion for music to the next level and be part of something truly special, join Saint Joseph's Polish Catholic Church's music ministry today. As you contribute your talents and dedication, you will not only enrich your own life but also touch the lives of those around you. We look forward to welcoming you and embarking on this musical journey together!