All Saints' Sunday ~ Nov. 3 - Denver
Apr 2, 2021
Events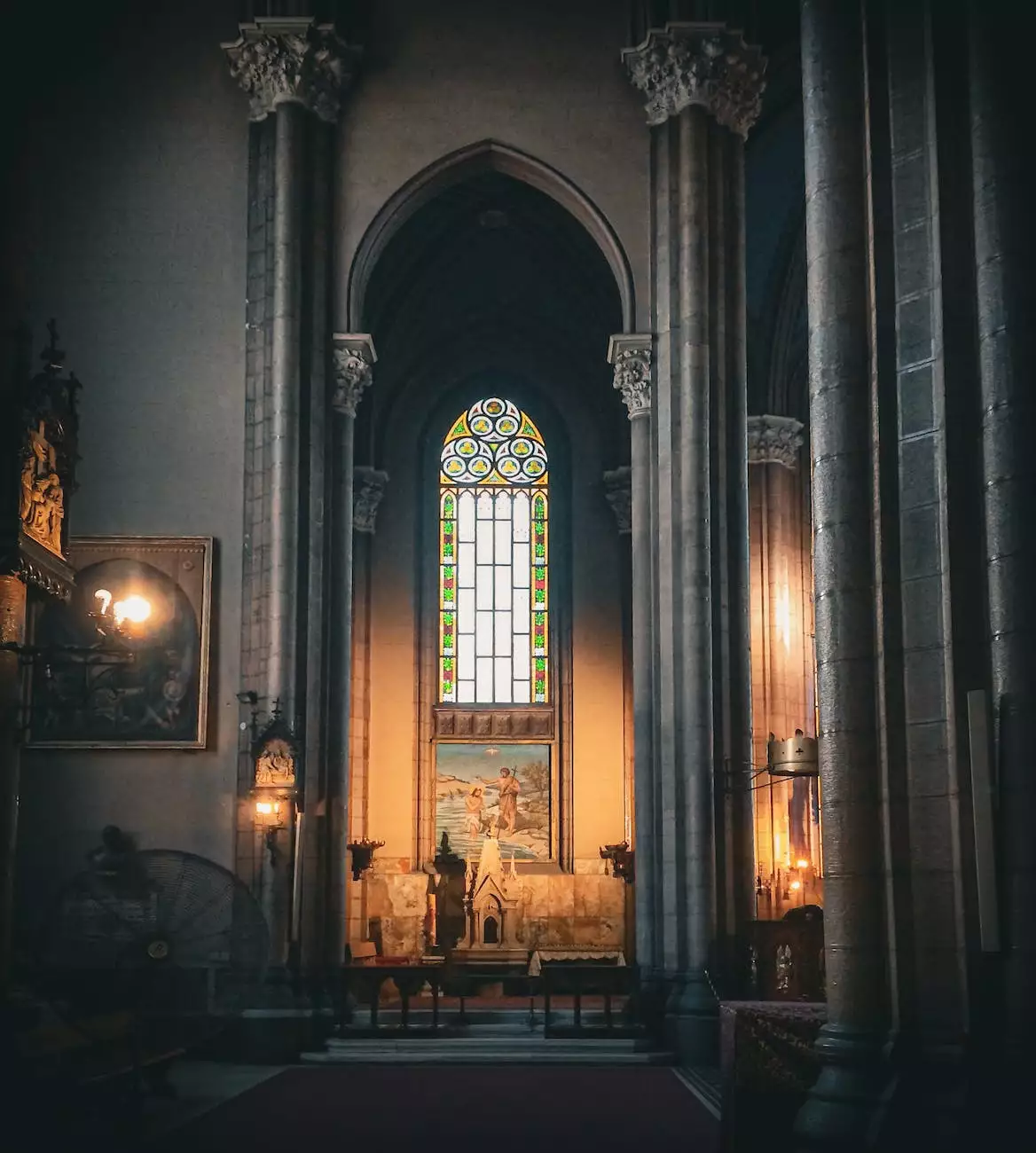 About Saint Joseph's Polish Catholic Church
Welcome to Saint Joseph's Polish Catholic Church, a vibrant and inclusive community located in the heart of Denver. As a pillar of faith and belief, we strive to create an environment that fosters spiritual growth, cultural heritage, and strong connections among our members and the broader community.
Celebrate All Saints' Sunday with Us
Join us on November 3 as we commemorate the significance of All Saints' Sunday. This sacred occasion holds deep historical and religious importance within the Catholic faith. At Saint Joseph's, we honor and celebrate the lives and contributions of all the saints, both known and unknown, who have played a pivotal role in shaping our faith and society.
A Community Rooted in Faith and Beliefs
At Saint Joseph's Polish Catholic Church, our community is a tapestry of faith and beliefs that unite us in our common purpose. We welcome individuals from all walks of life, embracing diversity and fostering an inclusive environment that celebrates the unique journey each person brings.
Explore Our Rich Traditions
Our church is steeped in a rich tapestry of traditions that reflect the depth and beauty of our faith. From the vibrant celebrations of our patron saints to the solemn rituals observed during holy days, our community engages in meaningful and spiritually fulfilling practices throughout the year.
The Importance of All Saints' Sunday
All Saints' Sunday holds a significant place in our liturgical calendar. It serves as a time for reflection and gratitude, honoring the saints who have exemplified exceptional holiness and devotion in their lives. By studying their virtues and seeking inspiration from their stories, we strengthen our own faith journeys.
Join Our Worship Services
On November 3, we invite you to participate in our special All Saints' Sunday Mass at Saint Joseph's Polish Catholic Church. Experience the uplifting atmosphere as we come together in praise and thanksgiving, surrounded by the warmth of our community. Our passionate clergy and dedicated members ensure that our services embrace the spiritual needs of all who attend.
Get Involved in Our Community
At Saint Joseph's, we believe that building a strong and connected community is essential to our mission. We offer a range of activities, events, and service opportunities that cater to various interests and age groups.
Education and Formation Programs
Our church provides educational programs and formation opportunities for all members. From children to adults, we strive to nurture a lifelong pursuit of knowledge and spiritual growth. Our dedicated team of educators and mentors is committed to guiding individuals in their faith and helping them develop a deeper understanding of Catholic teachings.
Outreach and Social Justice
As part of our commitment to social justice, Saint Joseph's Polish Catholic Church actively engages in outreach initiatives to support the marginalized and vulnerable members of our society. Through partnerships with local organizations, we aim to make a positive difference and advocate for equality, compassion, and justice for all.
Music and Arts Ministry
Experience the uplifting power of music and arts in our church. Our vibrant music ministry enhances our worship services, conveying the depth of our beliefs and fostering a sense of unity among our congregation. Whether you have a passion for singing, playing an instrument, or appreciate the beauty of visual arts, we welcome your talents and creativity.
Visit Us Today
Discover the warmth and embrace of our community by visiting Saint Joseph's Polish Catholic Church in Denver. Our doors are open to all who seek spiritual guidance, fellowship, and a place to call home. Join us on All Saints' Sunday, November 3, and embark on a journey of faith, love, and belonging.
Contact Information
Address: 123 Main Street, Denver, CO
Phone: (123) 456-7890
Email: [email protected]