CCF Online Sunday Service
Sep 29, 2019
Events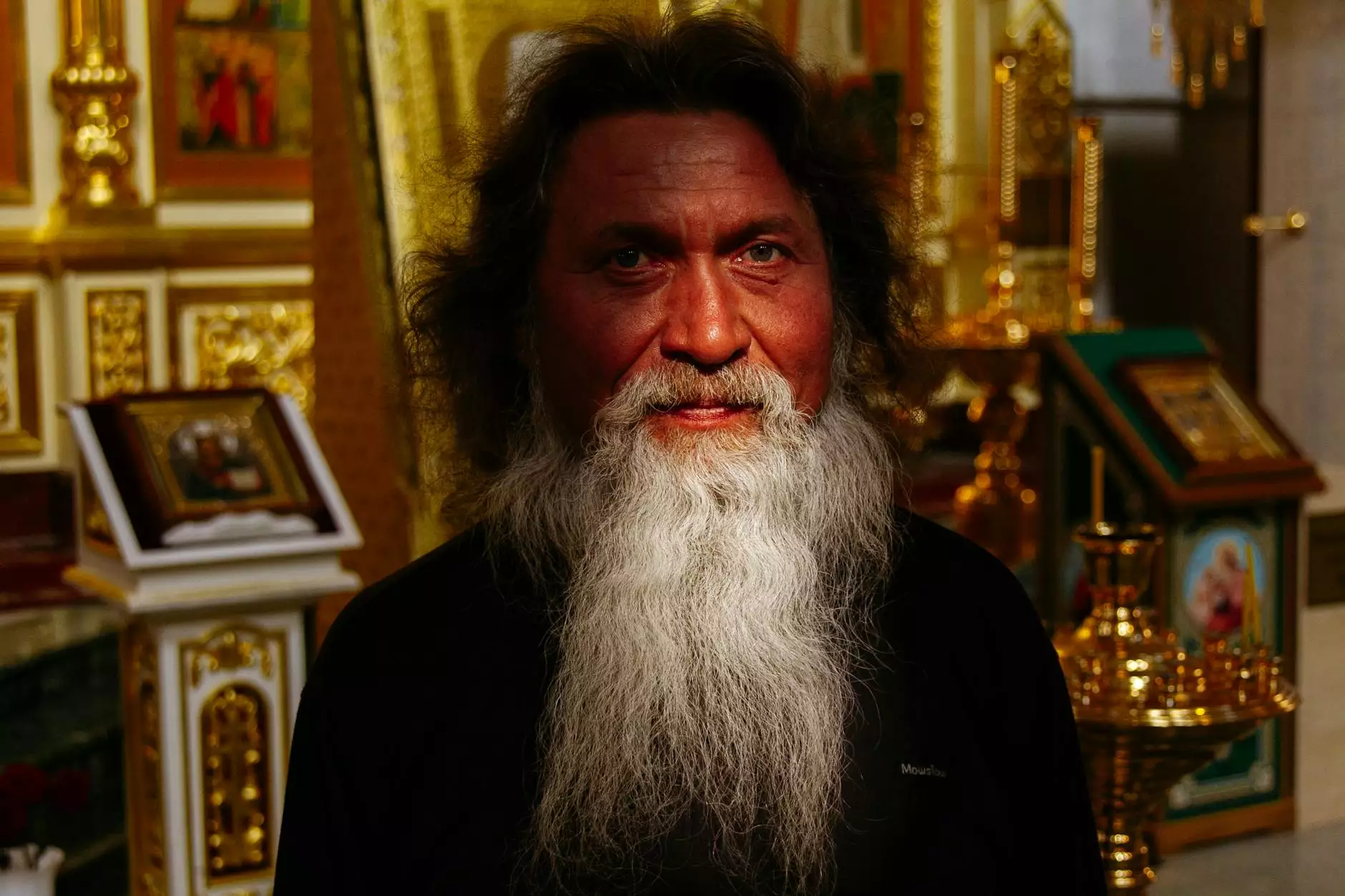 Welcome to Saint Joseph's Polish Catholic Church
Welcome to the online Sunday service of Saint Joseph's Polish Catholic Church. We are delighted to have you join us as we bring our vibrant community together to worship and celebrate our faith.
Join our Faith-Filled Experience
At Saint Joseph's Polish Catholic Church, we believe in the power of community, worship, and spiritual growth. Our online Sunday service offers an immersive and inclusive environment for you to connect with God, deepen your faith, and find inspiration.
Worship with Us
Experience the joy of worshiping with fellow believers during our online Sunday service. Led by our dedicated team of pastors and worship leaders, each service incorporates uplifting music, prayers, and meaningful sermons.
Connect with our Community
Being part of a supportive and nurturing community is an essential aspect of our faith. Join our online service to connect with fellow church members, make new friends, and find encouragement through shared experiences.
Grow Spiritually
Our online Sunday service provides opportunities for spiritual growth and personal development. Engage in thought-provoking sermons, Bible teachings, and interactive discussions that will deepen your understanding of God's word and its application in your daily life.
How to Experience the CCF Online Sunday Service
Experiencing the CCF Online Sunday Service is simple and convenient. Follow these steps to join us:
Visit our website: saintjosephpolish.org/ccf-online-sunday-service
Click on the "Join Now" button to access the live stream.
Prepare your heart, mind, and space for a fulfilling worship experience.
Engage with fellow attendees through the live chat feature.
Stay connected with our church community by subscribing to our newsletter and following us on social media.
Experience the Power of Faith and Belief
Saint Joseph's Polish Catholic Church is committed to helping individuals discover and experience the power of faith and belief. Our online Sunday service provides a platform to build a deeper relationship with the divine and foster spiritual growth.
Find Hope and Inspiration
In times of uncertainty, we often seek hope and inspiration. Our Sunday service delivers messages of hope, encouragement, and divine love. Through uplifting music, powerful sermons, and shared testimonies, you will find renewed strength and inspiration for your journey.
Nurture Your Spirituality
Our church community provides a nurturing environment for the growth of your spirituality. Through our online Sunday service, you can engage in worship and learn practical ways to live out your faith in today's world. Discover the peace and fulfillment that come from connecting with God and serving others.
Cultivate Lasting Relationships
Building meaningful relationships is a fundamental part of our human experience. Join our online Sunday service and become part of a warm and welcoming community. Through small groups, prayer gatherings, and various events, you will have opportunities to connect with others who share your faith and passion for a purposeful life.
Stay Connected with Saint Joseph's Polish Catholic Church
To stay connected with our church community and receive updates on upcoming events, resources, and spiritual encouragement, subscribe to our newsletter and follow us on social media.
Newsletter
Sign up for our newsletter to receive weekly updates delivered directly to your inbox. Stay informed about our online Sunday services, special events, volunteer opportunities, and educational resources that will deepen your faith journey.
Social Media
Follow us on social media platforms such as Facebook, Instagram, and Twitter to engage with our church community, access inspirational content, and stay connected with fellow believers.
Join Us for the CCF Online Sunday Service
Experience the transformative power of the CCF Online Sunday Service led by Saint Joseph's Polish Catholic Church. Join our faith-filled community and embark on a journey of spiritual growth, connection, and worship. We look forward to seeing you at our next service!