Children's Faith Formation - Cabrini
Apr 21, 2018
Ministries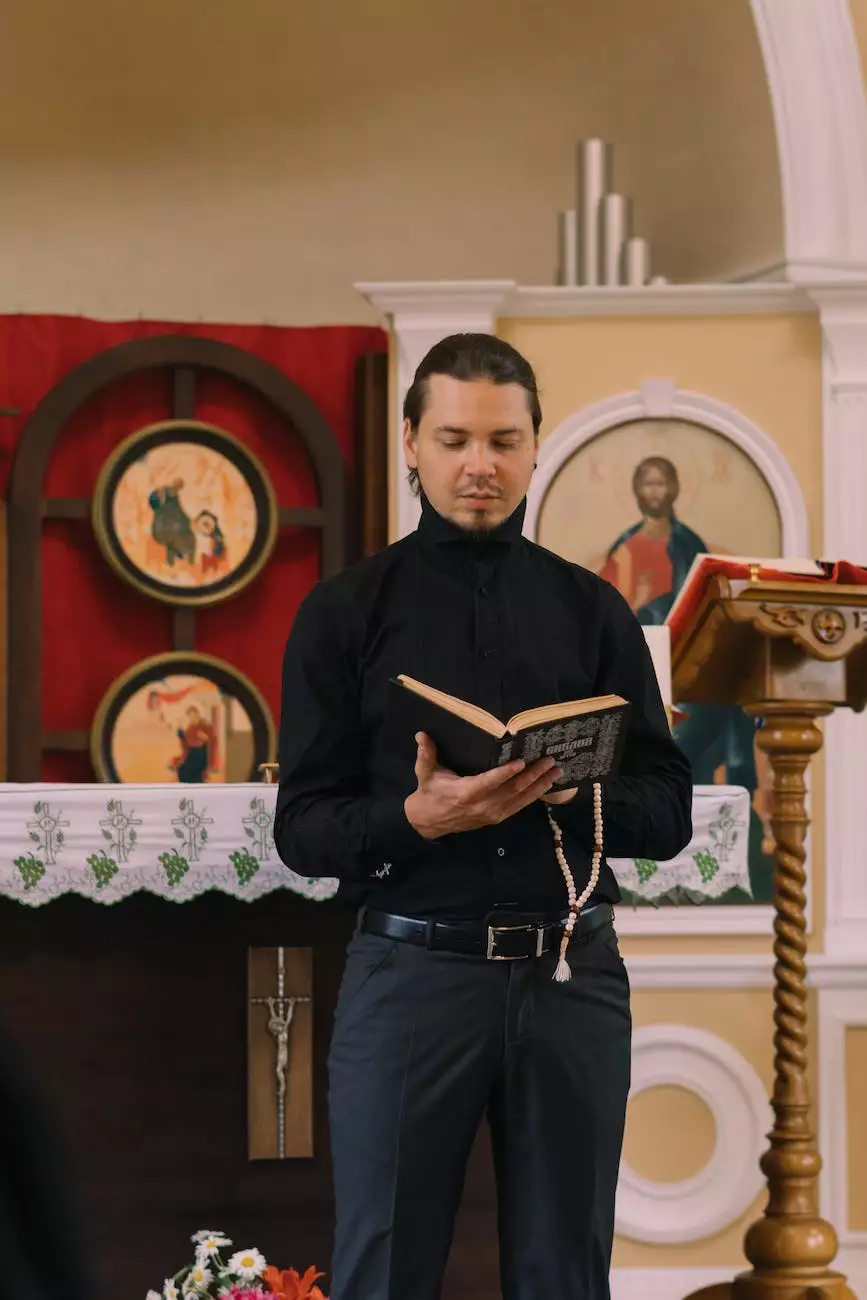 About Our Faith Formation Programs
At Saint Joseph's Polish Catholic Church, we take great pride in our commitment to nurturing the spiritual growth and understanding of Catholic beliefs in children. Our Children's Faith Formation - Cabrini program offers comprehensive faith formation programs crafted specifically for children.
We understand that children are the future of our faith and that it is essential to provide them with a strong foundation in their spiritual journey. Our programs cater to children of all ages, ensuring they receive age-appropriate teachings and valuable life lessons guided by our dedicated team of knowledgeable catechists.
The Importance of Faith Formation
As children grow and develop in their understanding of the world, it is crucial to guide them in their faith. Faith formation helps foster a sense of belonging, instills morals and values, and deepens their relationship with God. By participating in our Children's Faith Formation - Cabrini program, your child will be able to cultivate a strong bond with their faith from an early age.
Our programs focus on teaching fundamental Catholic beliefs, sacraments, and the importance of prayer. We also emphasize the values of love, compassion, and kindness towards others. By immersing your child in faith formation, you empower them with the tools and knowledge to live a Christ-centered life and become active members of the Catholic community.
Curriculum and Activities
Our faith formation programs follow a comprehensive curriculum aimed at engaging children and sparking their curiosity about the Catholic faith. Through interactive lessons, engaging discussions, and hands-on activities, we strive to make the learning process enjoyable and enriching.
Our curriculum covers various aspects of Catholicism, including Scripture study, the sacraments, Catholic traditions, saints, and the liturgical calendar. Each lesson is carefully designed to enhance the child's understanding and encourage their personal relationship with God.
Additionally, we organize regular educational events, retreats, and service projects to provide children with opportunities for deeper spiritual growth and hands-on experiences. These activities foster a sense of community and enable children to recognize the importance of serving others and living out their faith in practical ways.
Community Involvement and Support
At Saint Joseph's Polish Catholic Church, we strongly believe in the power of community and value the active involvement of families in their child's faith formation journey. We encourage parents and guardians to actively participate in our programs and engage in discussions and activities alongside their children.
We also offer ongoing support and resources for parents to reinforce the teachings learned during faith formation sessions at home. We understand the unique role parents play in shaping their child's spiritual development and strive to collaborate with families in nurturing their child's faith.
Registration and Contact Information
Enrolling your child in our Children's Faith Formation - Cabrini program is a wonderful step towards providing them with a solid foundation in their Catholic faith. To register your child or for more information, please contact our faith formation office:
Our dedicated team will be more than happy to assist you with any inquiries and guide you through the registration process.
Join Us for Faith Formation
Join us today at Saint Joseph's Polish Catholic Church and become a part of our vibrant faith community. Our Children's Faith Formation - Cabrini program aims to inspire children in their spiritual journey and equip them with the knowledge, values, and faith-based principles they need to navigate the world and lead meaningful lives.
Invest in your child's spiritual growth and secure their future by providing them with a strong foundation in faith. We look forward to welcoming your child into our faith formation programs!