Sacramental Information - Cabrini
May 12, 2023
Resources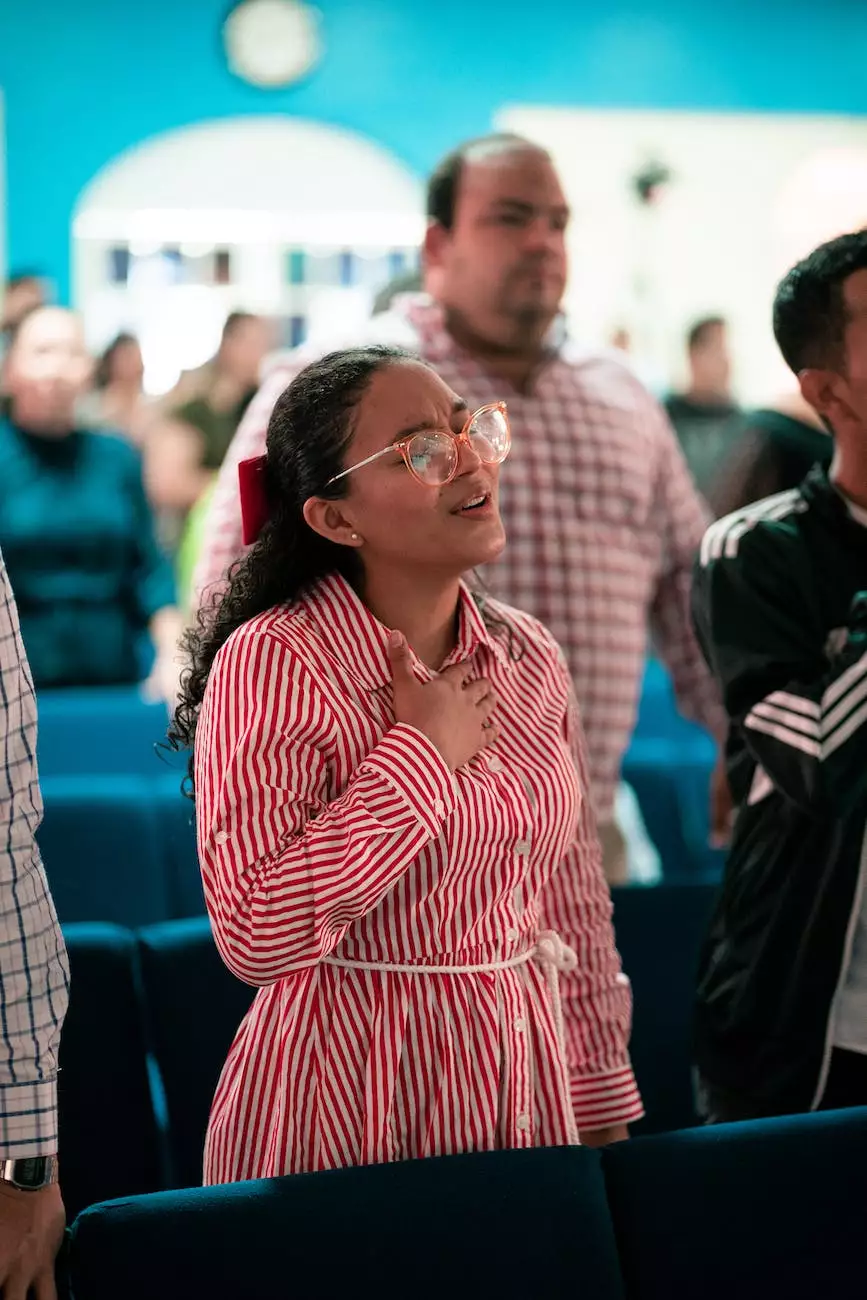 Welcome to Saint Joseph's Polish Catholic Church!
As a prominent establishment within the Faith and Beliefs community, Saint Joseph's Polish Catholic Church is dedicated to providing spiritual guidance and fostering a strong sense of community. Our church embraces the rich traditions of the Polish Catholic faith while offering a welcoming environment for individuals from all walks of life.
Sacraments Offered
At Saint Joseph's Polish Catholic Church, we offer a comprehensive range of sacraments. Each sacrament holds deep religious significance and serves as a pathway to spiritual growth and connection with God. Our dedicated clergy is committed to ensuring that each sacrament is administered with utmost care, reverence, and guidance.
Baptism
Baptism, the first of the seven sacraments, is a cornerstone of our faith. It is through baptism that individuals are welcomed into the Christian community, cleansed of original sin, and initiated as members of Christ's body, the Church. At Saint Joseph's, we celebrate the joyous occasion of baptism surrounded by loved ones and a supportive faith community.
Confirmation
Confirmation, a sacrament of initiation, strengthens the bond between individuals and the Holy Spirit. Through the laying on of hands by the bishop, individuals are anointed with the sacred chrism, receiving the gifts of the Holy Spirit. At Saint Joseph's, we prepare candidates for confirmation through comprehensive instruction and spiritual guidance.
Eucharist
The Eucharist, also known as Holy Communion, is the sacrament in which bread and wine are consecrated and consumed as the body and blood of Christ. Through the Eucharist, we commemorate Jesus' sacrifice and receive spiritual nourishment. At Saint Joseph's, we celebrate Mass daily, providing a sacred space for individuals to partake in this transformative sacrament.
Reconciliation
The sacrament of Reconciliation, also called Confession, offers individuals the opportunity to seek forgiveness for their sins and reconcile with God and the Church. Our compassionate priests are available to guide and assist individuals in experiencing God's mercy and grace through this sacrament.
Marriage
Marriage is a sacrament that unites a man and a woman in a lifelong commitment of love, fidelity, and mutual support. At Saint Joseph's, we believe in the power of this sacred union and offer marriage preparation programs to ensure couples enter into matrimony with a strong foundation rooted in faith.
Holy Orders
Holy Orders is the sacrament through which men are ordained as deacons, priests, or bishops to serve the Church and its people. At Saint Joseph's, we support those discerning a call to the priesthood or religious life, providing guidance and resources for their spiritual journey.
Anointing of the Sick
The sacrament of Anointing of the Sick offers spiritual healing and comfort to those facing physical or emotional challenges. Our clergy is available to administer this sacrament to individuals in need, offering prayers and the anointing with blessed oil.
Enriching Your Spiritual Journey
At Saint Joseph's Polish Catholic Church, our commitment extends beyond sacraments alone. We provide a nurturing environment for individuals to deepen their spiritual journey. Through engaging liturgical celebrations, inspiring homilies, and educational programs, we strive to foster a meaningful connection to God and a vibrant faith community.
Join Our Community
Joining Saint Joseph's community is open to all who seek a closer relationship with God and a sense of belonging. We invite you to attend our Masses, participate in our ministries, and connect with fellow parishioners. Together, we can strengthen our faith, support one another, and make a positive impact in our wider community.
Contact Us
For more information about sacraments or any other inquiries, please feel free to contact us:
Phone: [Insert Phone Number]
Email: [Insert Email Address]
Address: [Insert Church Address]
Visit Saint Joseph's Polish Catholic Church
We look forward to welcoming you to Saint Joseph's Polish Catholic Church, where faith, community, and spiritual growth thrive. Come and experience the richness of our sacramental life and embrace the deep-rooted traditions that shape our community. We invite you to embark on a transformative journey as you explore the sacraments and the love of God that lies within them.