Faith & Prayer Ministries - Castle Rock
Mar 12, 2018
Ministries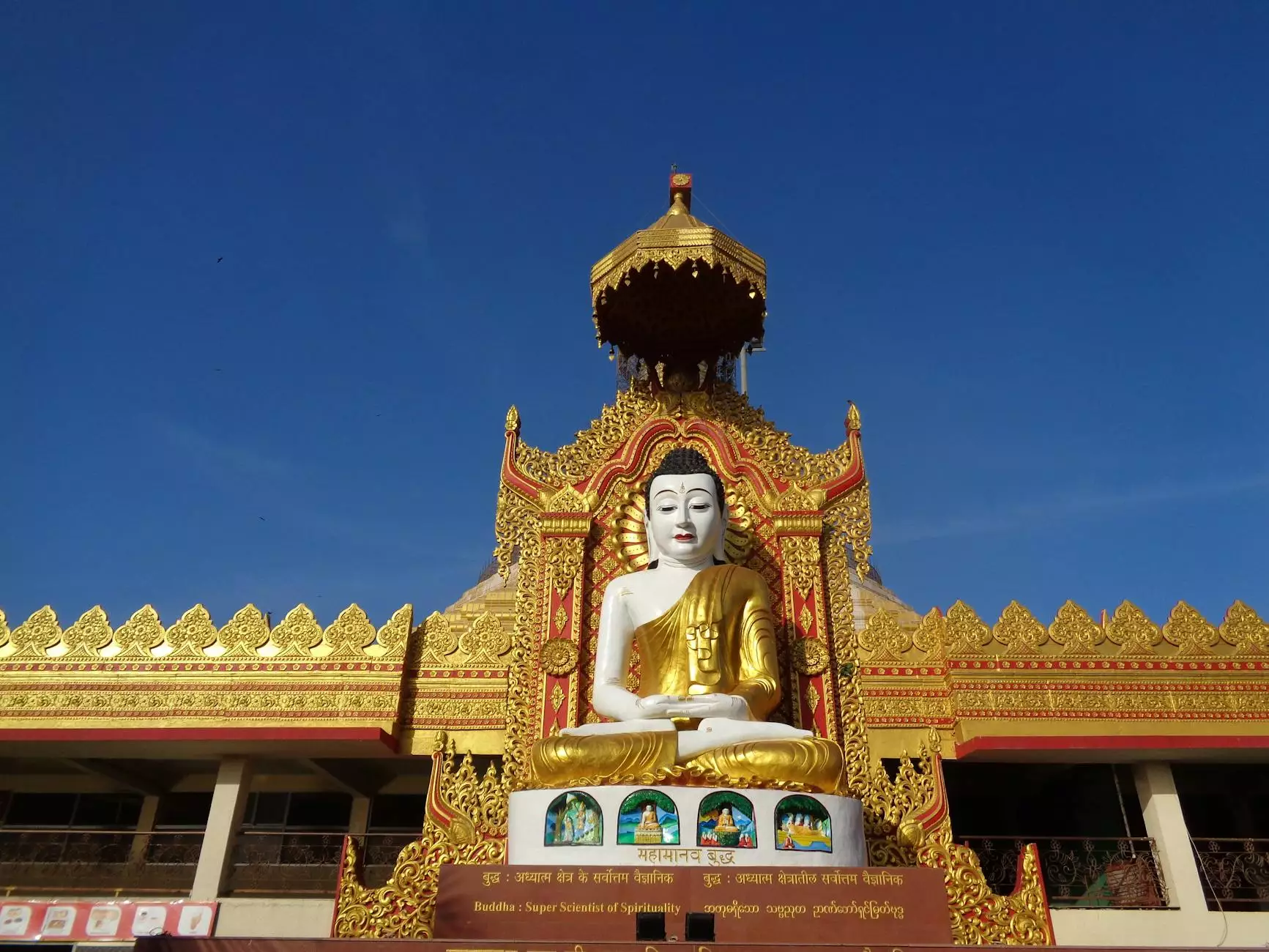 Welcome to Saint Joseph's Polish Catholic Church
Welcome to the Faith & Prayer Ministries page of Saint Joseph's Polish Catholic Church located in Castle Rock. As a prominent member of the Community and Society category, we are dedicated to fostering a welcoming and inclusive environment for individuals seeking to explore their faith and strengthen their connection with God.
Our Mission
At Saint Joseph's Polish Catholic Church, we are committed to providing a transformative spiritual experience through the power of faith and prayer. Our mission is to create a supportive and nurturing space where individuals can deepen their understanding of Catholic beliefs, engage in meaningful prayer, and foster a strong sense of community.
Experience the Power of Faith
Faith is the driving force behind our ministry. We believe that faith has the power to transform lives and create a sense of purpose. By embracing faith, individuals can find solace, guidance, and strength during challenging times. At Saint Joseph's Polish Catholic Church, we offer a variety of faith-centered activities to help individuals explore and cultivate their spiritual journey.
Prayer Services
Our church provides regular prayer services that offer an opportunity for communal worship and reflection. These services are designed to inspire and uplift individuals, allowing them to connect with God in a meaningful way. Whether you are seeking solace, healing, or gratitude, our prayer services provide a sacred space for you to express your devotion.
Bible Studies
To deepen your understanding of Catholic teachings, we offer engaging Bible study sessions. Led by knowledgeable instructors, these sessions provide a comprehensive exploration of the scriptures, helping participants gain insight into the Word of God and apply its teachings to their daily lives. Through Bible studies, you can connect with others who share your passion for God's message and embark on a journey of spiritual growth.
Spiritual Retreats
In order to create a deeper connection with your faith, we organize spiritual retreats throughout the year. These retreats provide individuals with an opportunity to step away from the demands of everyday life and immerse themselves in a focused and contemplative environment. By offering moments of reflection, prayer, and introspection, our retreats enable individuals to strengthen their relationship with God and recharge their spiritual batteries.
Building a Strong Community
At Saint Joseph's Polish Catholic Church, we recognize the importance of building a strong and supportive community. We believe that faith is nurtured through meaningful connections with others who share similar beliefs. Our church offers a range of community-building activities and events to foster connections and create a sense of belonging.
Community Outreach Programs
We believe in extending our support beyond the confines of the church walls. Our community outreach programs aim to address the needs of the broader community, providing assistance to those facing challenges and promoting a sense of unity. Through activities such as food drives, orphanage support, and volunteering efforts, we strive to make a positive impact on the lives of those in need.
Social Gatherings
A strong community is built on genuine relationships and shared experiences. We organize social gatherings, including potlucks, barbecues, and festive celebrations, to foster connections among our members. These events offer an opportunity for individuals to come together, share stories, and create lasting friendships, strengthening the bond within our faith community.
Join Our Faith & Prayer Ministries Today
At Saint Joseph's Polish Catholic Church in Castle Rock, Faith & Prayer Ministries is at the heart of our community and society centered around faith and beliefs. We invite you to join us on this extraordinary journey of spiritual growth, where faith becomes an anchor and prayer becomes a channel for divine connection. Experience the transformative power of faith and prayer by becoming an active participant in our diverse range of faith-centered activities and community-building initiatives.