Language - Preserving Our Heritage at Saint Joseph's Polish Catholic Church
Dec 4, 2022
Resources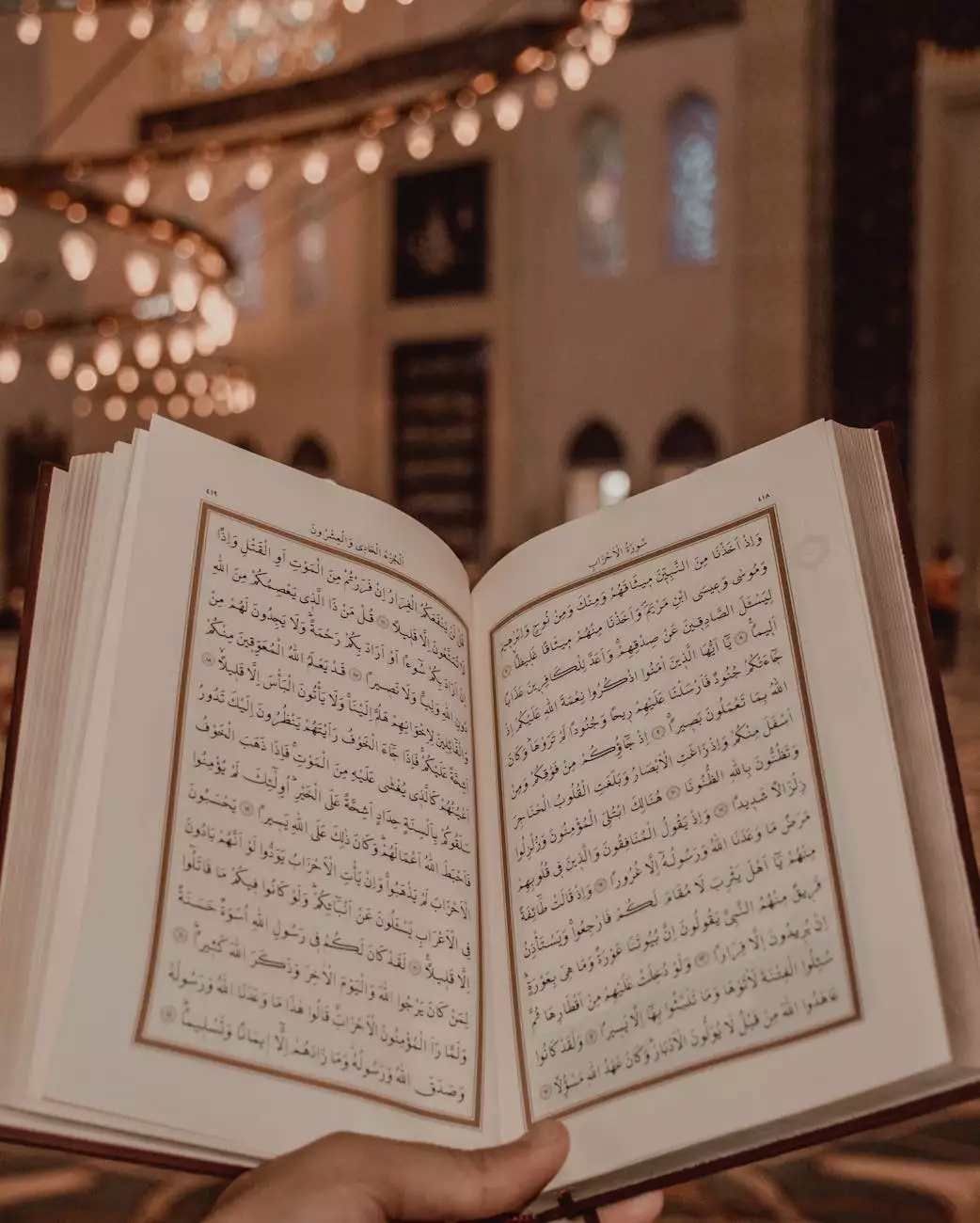 Welcome to the Language page of Saint Joseph's Polish Catholic Church, a pillar in the Community and Society - Faith and Beliefs category. Our church is proud to preserve the rich linguistic and cultural heritage of the Polish community. Join us in celebrating our ancestral language, history, and traditions.
Language Classes - Improve Your Fluency, Connect with Your Roots
At Saint Joseph's Polish Catholic Church, we offer comprehensive language classes designed to help you learn and master the Polish language. Whether you're a beginner or have some knowledge, our experienced instructors will guide you through the linguistic journey.
Our classes cover various aspects, including alphabets, vocabulary, grammar, and pronunciation. Through interactive exercises, group discussions, and cultural immersion, you'll not only enhance your fluency but also deepen your understanding of Polish customs and traditions.
Key Features of Our Language Classes:
Experienced instructors passionate about teaching and preserving the Polish language
Small class sizes to ensure individual attention and effective learning
Structured curriculum catering to different proficiency levels
Engaging lessons incorporating multimedia resources and interactive activities
Opportunities for cultural exchanges and participation in traditional events
By joining our language classes, you'll have the chance to connect with your Polish roots, communicate with relatives, and explore the vast Polish literature, music, and art.
Cultural Events and Festivals - Embrace the Spirit of Poland
Saint Joseph's Polish Catholic Church organizes a wide range of cultural events and festivals throughout the year, immersing our community in the vibrant spirit of Poland. These events provide a platform to showcase our language, traditions, and artistic heritage.
From Polish cuisine festivals to folk dance performances, our calendar is filled with exciting activities that celebrate the uniqueness of Polish culture. By participating in these events, you'll gain insight into Polish customs, forge new connections, and create lasting memories with fellow attendees.
Upcoming Events:
Pierogi Palooza - Indulge in a delightful feast of authentic Polish dumplings
Polish Film Festival - Explore the world of Polish cinema and its influential directors
Wycinanki Workshop - Join us in a traditional Polish paper-cutting art session
Polish Folk Dance Showcase - Witness the grace and vibrancy of traditional Polish dance
Stay updated with our event calendar to ensure you don't miss any of these unforgettable experiences!
Preserving Our Ancestral Language - A Noble Mission
Preserving our ancestral language is an essential part of maintaining our cultural identity and heritage. Saint Joseph's Polish Catholic Church is dedicated to this noble mission, ensuring future generations can connect with their roots and appreciate the richness of Polish traditions.
With a strong foundation in our language, we strengthen the bonds within our community and establish stronger ties with Poland. By actively participating in language classes and attending cultural events, you contribute to the ongoing preservation of our linguistic heritage.
Join Us Today!
Embark on a fulfilling journey of learning, cultural exploration, and camaraderie at Saint Joseph's Polish Catholic Church. Connect with us to inquire about upcoming language classes, events, and how you can play a part in preserving our ancestral language and cultural legacy.
Don't miss this opportunity to celebrate the beauty of the Polish language and immerse yourself in the warmth of our community. Join us and pave the way for a future where our language thrives, and our heritage lives on.