The Power of Prayer at Saint Joseph's Polish Catholic Church
Sep 11, 2022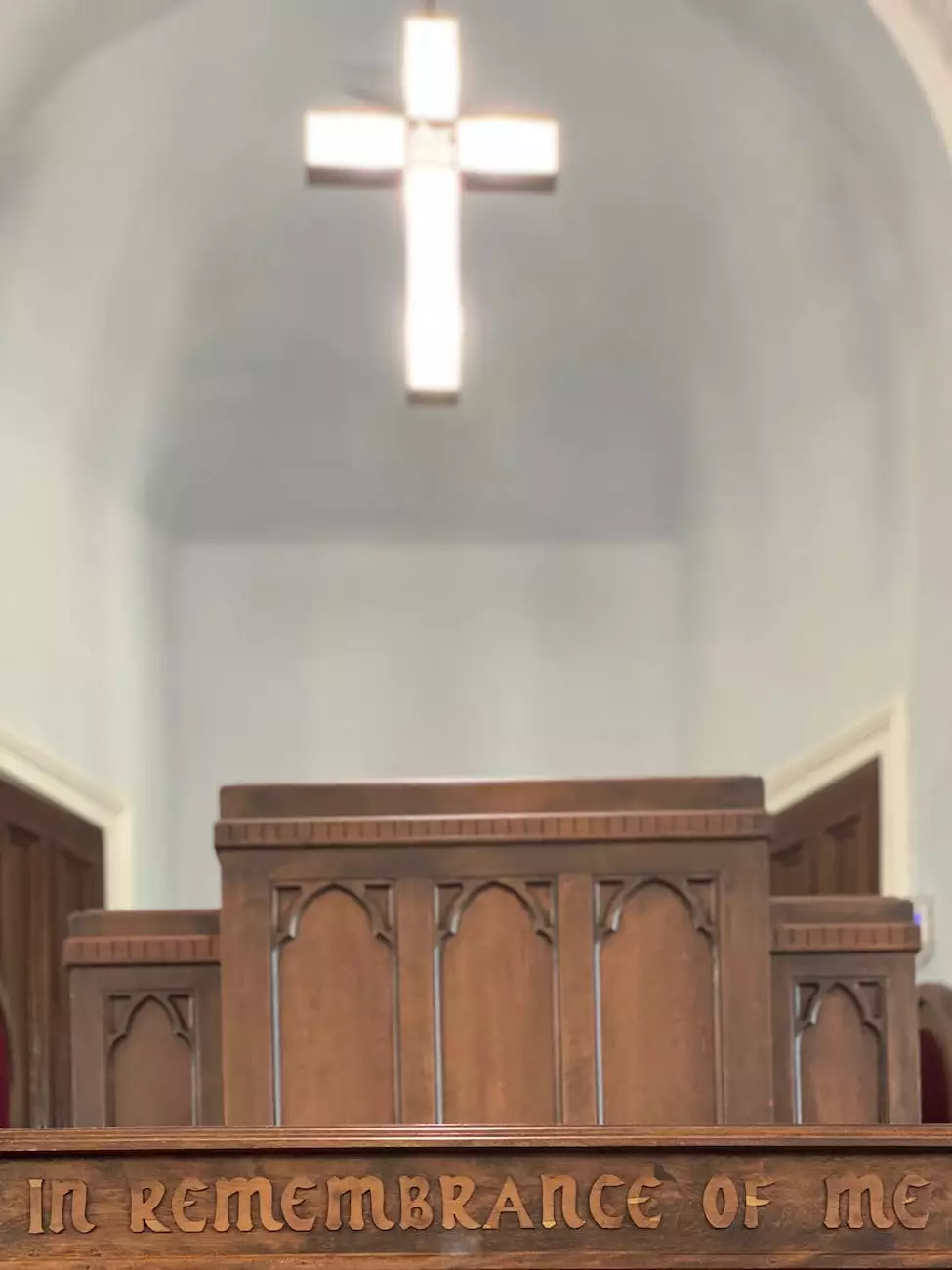 Welcome to Saint Joseph's Polish Catholic Church, a vibrant and inclusive faith community dedicated to embracing the beauty of Catholicism. Our mission is to provide a nurturing environment for individuals seeking spiritual growth and connection. Through prayer, we find solace, strength, and guidance in our lives. Join us as we explore the profound significance of prayer and its transformative power.
The Essence of Prayer
Prayer is a universal language that facilitates our communication with the divine. It is an opportunity to express our deepest thoughts, desires, and gratitude to God. At Saint Joseph's Polish Catholic Church, we believe that prayer is not only a means of seeking guidance but also a way to foster a personal relationship with our Creator. Through prayer, we open our hearts to receive God's love, mercy, and blessings.
Types of Prayer
Prayer takes many forms and serves different purposes within our spiritual journey. It can be communal or individual, vocal or meditative, spontaneous or scripted. At Saint Joseph's Polish Catholic Church, we encourage our community to explore various types of prayer, including:
Contemplative Prayer: Engage in silent reflection and meditation to experience deeper communion with God.
Intercessory Prayer: Pray for the needs and well-being of others, seeking God's grace and intervention in their lives.
Thanksgiving Prayer: Express gratitude to God for His countless blessings and the gift of life.
Adoration Prayer: Worship and honor God, recognizing His divine presence in our lives.
Prayer and Spiritual Growth
Through prayer, we cultivate a profound sense of self-awareness and spiritual growth. It enables us to deepen our faith, discover our purpose, and find inner peace. At Saint Joseph's Polish Catholic Church, we provide a supportive environment for individuals to nurture their relationship with God through prayer. We offer regular prayer gatherings, retreats, and spiritual guidance to assist our community members on their spiritual journey.
Join Our Faith Community
Are you searching for a welcoming faith community where you can explore the power of prayer and deepen your spiritual connection? Look no further than Saint Joseph's Polish Catholic Church. Our friendly congregation embraces diversity and seeks to create a space where every individual can find solace, inspiration, and fellowship. We invite you to join us on this sacred journey as we seek spiritual enlightenment and grow together in faith.
Embrace the Beauty of Catholicism
Catholicism is a rich and deeply rooted faith tradition that celebrates the grace of God in our lives. At Saint Joseph's Polish Catholic Church, we honor the beauty of Catholicism and engage in sacramental worship, liturgical celebrations, and acts of service. Our faith community upholds the teachings of Jesus Christ and seeks to promote love, compassion, and social justice in our local and global communities.
Experience the Power of P.R.A.Y.
P.R.A.Y. (Prayer, Reflection, Adoration, and Yearning) is the cornerstone of our spiritual practice at Saint Joseph's Polish Catholic Church. Through P.R.A.Y., we invite you to embark on a soul-stirring journey that strengthens your relationship with God and deepens your understanding of His divine plan for your life. It is a transformative experience that brings solace, inspiration, and renewal to your soul.
Find Your Spiritual Home
We believe that every individual deserves to have a spiritual home where they can freely express their faith, engage in meaningful prayer, and experience the love of the community. At Saint Joseph's Polish Catholic Church, we warmly welcome you into our faith family. Join us on the sacred path of prayer and discover the immense blessings that await you.
Connect with Us
Ready to embark on a journey of faith at Saint Joseph's Polish Catholic Church? Connect with us today to learn more about our vibrant faith community, engaging worship services, and inspiring prayer gatherings. Our doors are open, and we eagerly await the opportunity to accompany you on your spiritual journey. Come, let us pray together and discover the transformative power of prayer.
© 2023 Saint Joseph's Polish Catholic Church. All rights reserved. | Community and Society - Faith and Beliefs