VBS Day 3 — Fishes & Loaves
Apr 29, 2021
Events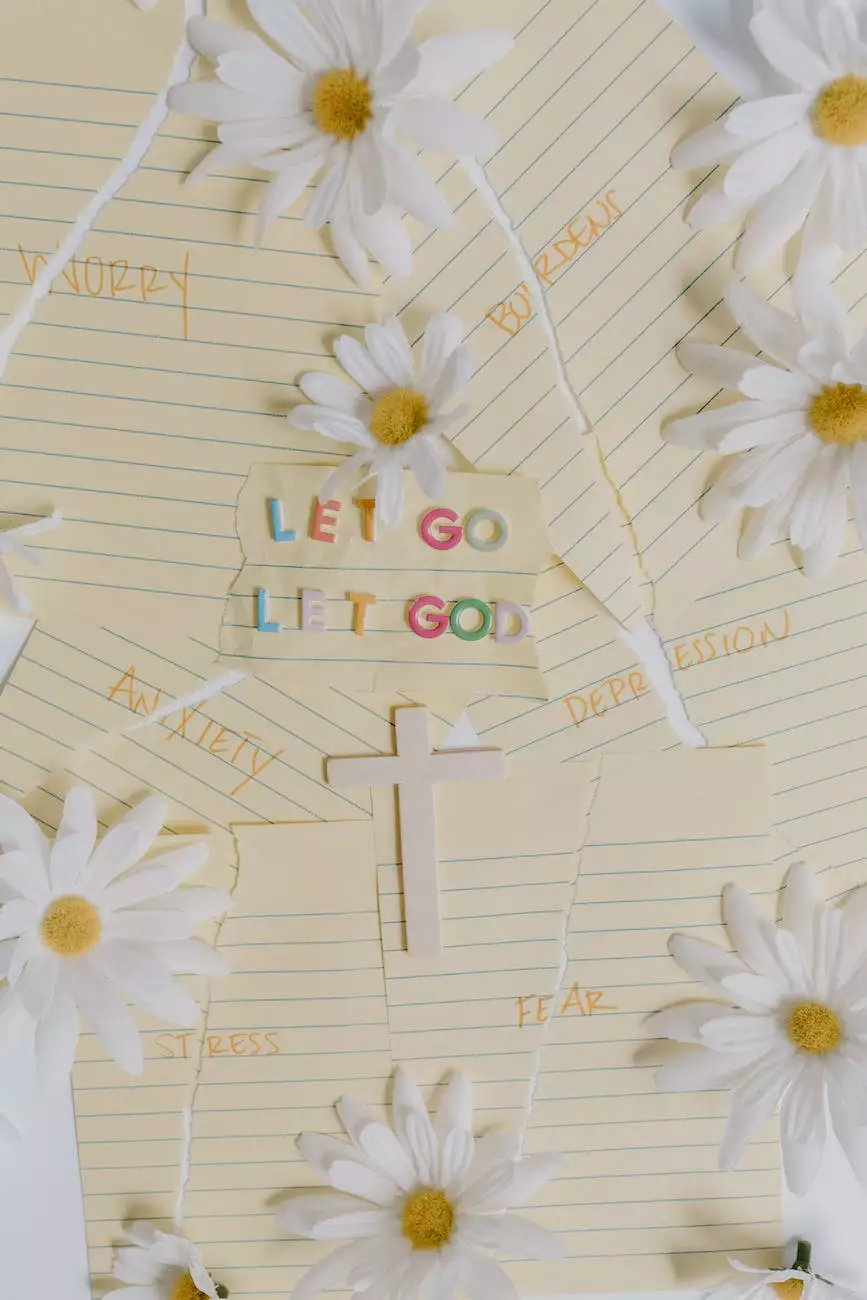 Introduction
Welcome to VBS Day 3 — Fishes & Loaves at Saint Joseph's Polish Catholic Church! Prepare yourself for an unforgettable experience as we unravel the miraculous story of the multiplication of fishes and loaves.
What is VBS?
Vacation Bible School, commonly known as VBS, is an immersive event designed to provide children with a fun and educational experience centered around faith and belief. At Saint Joseph's Polish Catholic Church, we are committed to nurturing the spiritual growth of our youth, and VBS allows us to engage them in an exciting way.
Engaging Activities
Our VBS program for Day 3 — Fishes & Loaves is filled with interactive and faith-based activities that captivate the minds and hearts of children. Through these activities, we aim to instill values like compassion, sharing, and gratitude.
Exploring the Miracles
One of the highlights of Day 3 is the exploration of the miraculous event of the multiplication of fishes and loaves, which is found in the Bible, specifically in the Gospel of John (John 6:1-14). Our knowledgeable instructors will guide the children through this captivating story, emphasizing its significance and imparting valuable lessons.
Art and Crafts
Children will have the opportunity to engage in hands-on art and crafts activities related to the Fishes & Loaves story. They will be encouraged to express their creativity and develop their artistic skills while learning important spiritual lessons embedded within this miraculous event.
Interactive Storytelling
Our skilled storytellers will bring the story of Fishes & Loaves to life through interactive storytelling sessions. Children will be encouraged to actively participate and imagine themselves as part of the story, deepening their connection to the narrative and enhancing their understanding of its moral teachings.
Songs and Music
Daily VBS sessions are incomplete without toe-tapping songs and uplifting music. Join us in joyful singing and harmonious melodies as we celebrate the miraculous provision of food through the story of Fishes & Loaves.
Important Lessons
The story of Fishes & Loaves holds numerous crucial lessons that resonate with both children and adults alike. Let us explore a few of these essential teachings:
God's Abundant Provision
The multiplication of fishes and loaves demonstrates God's abundant provision for His people. This story serves as a reminder that no matter how meager our resources may seem, God has the power to multiply them and bless us abundantly.
Sharing and Generosity
In this story, we witness the act of selfless sharing and generosity, as a young boy offers his meager lunch of fish and loaves to feed the multitude. This act reminds us of the importance of sharing what we have with others, regardless of how small or insignificant it may seem.
Trust in God's Power
Through the story of Fishes & Loaves, we learn to place our trust in God's power to provide and sustain us. Even in times of scarcity or doubt, we are encouraged to have faith in His ability to work miracles in our lives.
The Value of Gratitude
After everyone had eaten their fill, Jesus instructed His disciples to gather the leftovers, ensuring that nothing went to waste. This teaches us the importance of gratitude and appreciation for God's blessings, reminding us to never take His provisions for granted.
Join us for VBS Day 3 — Fishes & Loaves
Don't miss out on this incredible opportunity to immerse your child in the inspiring story of Fishes & Loaves during VBS Day 3 at Saint Joseph's Polish Catholic Church. Register your child today and let them embark on a journey of faith, compassion, and spiritual growth.
For more information, visit our VBS page or contact us at 123-456-7890. We look forward to welcoming your child to this transformative experience!