Equipped Church Englewood Blog
Jun 2, 2023
Resources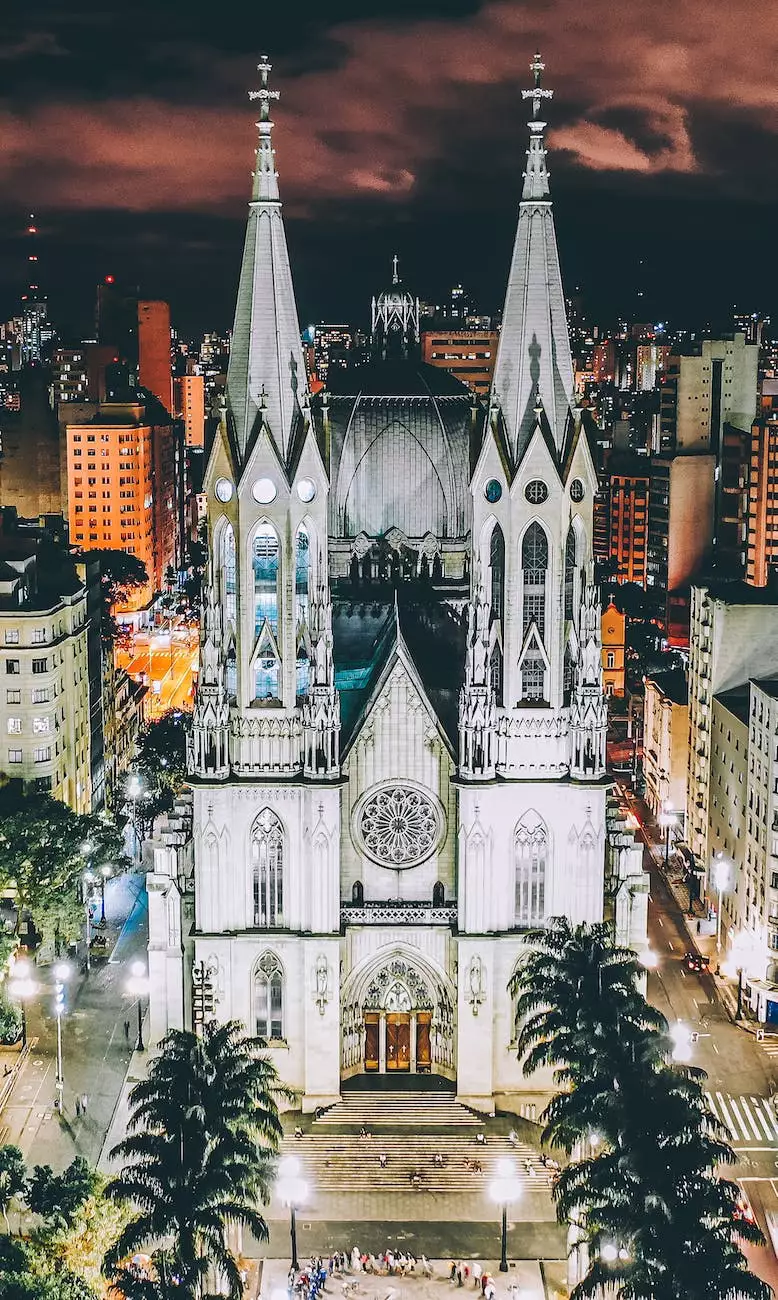 Unleashing the Power of Faith, Hope, and Love
Welcome to the Equipped Church Englewood Blog, brought to you by Saint Joseph's Polish Catholic Church. As a community and society devoted to promoting faith and beliefs, we are excited to share inspiring and insightful articles that will enhance your spiritual journey, empower your life, and inspire you to make a positive impact in the world.
Guiding You on Your Spiritual Journey
At Saint Joseph's Polish Catholic Church, we believe that a strong spiritual foundation is essential for personal growth and overall well-being. Our Equipped Church Englewood Blog aims to be a valuable resource, providing you with rich and comprehensive content that explores various aspects of faith, hope, and love.
1. Strengthening Your Faith
Our articles delve into the depths of Christian faith, helping you develop a deeper understanding of biblical teachings and their practical applications. From exploring the power of prayer to understanding the significance of sacraments, we strive to equip you with the knowledge and inspiration to strengthen your faith.
2. Cultivating Hope in Challenging Times
In times of uncertainty and adversity, it is important to hold on to hope. Our blog offers insights on how to cultivate hope amidst life's challenges. Discover stories of resilience, uplifting scriptures, and practical tips on finding hope and encouragement when you need it most.
3. Spreading Love and Kindness
Love and kindness are at the core of our beliefs, and we encourage everyone to embrace these virtues in their daily lives. Through our blog, you will find inspiring stories of compassion, guidance on fostering harmonious relationships, and practical ways to spread love and kindness to those around you.
Nurturing Your Spiritual Growth
We recognize that everyone's spiritual journey is unique, and our Equipped Church Englewood Blog seeks to provide diverse perspectives and insights to support your growth. Explore our various categories and discover articles on:
Prayer and Meditation
Christian Values and Virtues
Life's Purpose and Meaning
The Power of Forgiveness
Building Strong Family Bonds
Contributing to the Community
Whether you are seeking guidance on personal struggles, looking to deepen your understanding of religious teachings, or simply seeking inspiration, our blog is here to inspire, educate, and uplift you.
Join Our Community of Believers
Saint Joseph's Polish Catholic Church welcomes individuals from all walks of life who are seeking a meaningful connection with God and others. Our Equipped Church Englewood Blog is an extension of our inclusive community, providing a platform for dialogue and personal growth.
Stay updated with our latest articles and spiritual insights by subscribing to our newsletter. Be part of a community that celebrates faith, promotes positive change, and embraces diversity.
Empower Your Life with Faith
We believe that faith has the power to transform lives, not only on an individual level but also within communities. With the Equipped Church Englewood Blog, we aspire to create a ripple effect of positivity, compassion, and understanding.
Thank you for choosing Saint Joseph's Polish Catholic Church as your source of motivation and inspiration. May your journey be filled with love, hope, and countless blessings.