Children & Youth - Saint Joseph's Polish Catholic Church
Nov 8, 2020
Ministries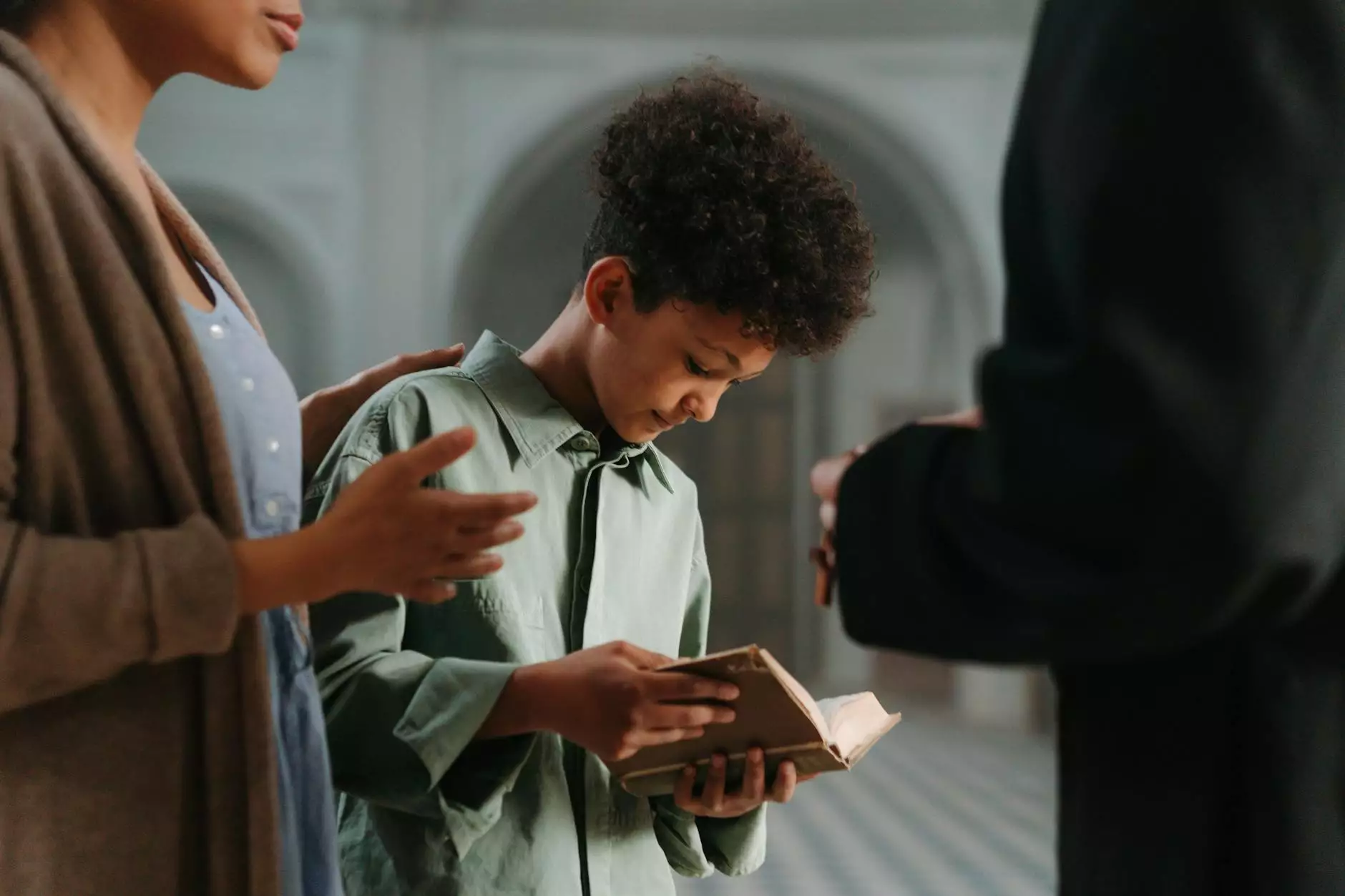 Introduction
Welcome to Saint Joseph's Polish Catholic Church, a hub of community and faith. Our dedicated programs for children and youth offer a nurturing environment for spiritual growth and formation. Through engaging activities and educational initiatives, we aim to inspire young hearts and minds as they embark on their journey of faith.
Why Choose Us?
At Saint Joseph's Polish Catholic Church, we understand the importance of providing children and youth with a safe space to explore their faith. Our experienced team of mentors and teachers are passionate about cultivating a strong foundation of religious knowledge while fostering a sense of belonging and community. Here's why you should choose us:
Inclusive Programs: Our programs cater to children and youth of all ages, ensuring that everyone has the opportunity to engage in activities suited to their interests and developmental stages.
Qualified Staff: Our team consists of certified and experienced individuals who are dedicated to creating a positive and empowering environment for young individuals.
Interactive Learning: We believe in active learning that encourages participation and fosters a deeper connection with faith through interactive experiences.
Community Building: Our programs emphasize the importance of building relationships and forming lasting connections with peers and mentors within our vibrant church community.
Programs for Children & Youth
Our diverse range of programs for children and youth integrates faith, education, and fun. These programs are designed to instill spiritual values, provide guidance, and create lasting memories. Let's take a closer look at the exciting initiatives we offer:
Sunday School
Our Sunday School is an engaging and dynamic program that aims to nurture children's spirituality while helping them understand the teachings of the Catholic Church. Through interactive lessons, stories from the Bible, and age-appropriate activities, children develop a deeper understanding of their faith.
Youth Ministry
The Youth Ministry at Saint Joseph's Polish Catholic Church provides an inclusive space for teenagers and young adults to connect, grow, and explore their faith together. Our dedicated team organizes regular gatherings, retreats, and service opportunities to foster spiritual growth, leadership development, and strong friendships.
Sacramental Preparation
Preparing for sacraments is a significant milestone in one's faith journey. Our comprehensive sacramental preparation programs guide children and youth through the sacraments of Baptism, First Holy Communion, and Confirmation. We ensure that each child receives the necessary formation and support to fully embrace the sacraments.
Vacation Bible School
Our interactive Vacation Bible School offers an exciting summer experience for children, filled with games, crafts, music, and engaging lessons about faith. It is a unique opportunity for children to explore their spirituality while having a memorable and enjoyable time with their peers.
Get Involved
We encourage parents, guardians, and young individuals to get involved in our children and youth programs. Volunteering as a mentor, assisting with events, or contributing your skills and talents can make a significant impact on the lives of others. Additionally, active participation creates a strong sense of belonging within our church community.
Contact Us
If you have any questions or would like more information about our children and youth programs, please contact our friendly staff at Saint Joseph's Polish Catholic Church. We are here to assist you and help your child embark on a meaningful journey of faith.