Rev. Dr. Carl Anderson - Denver
Apr 12, 2022
Ministries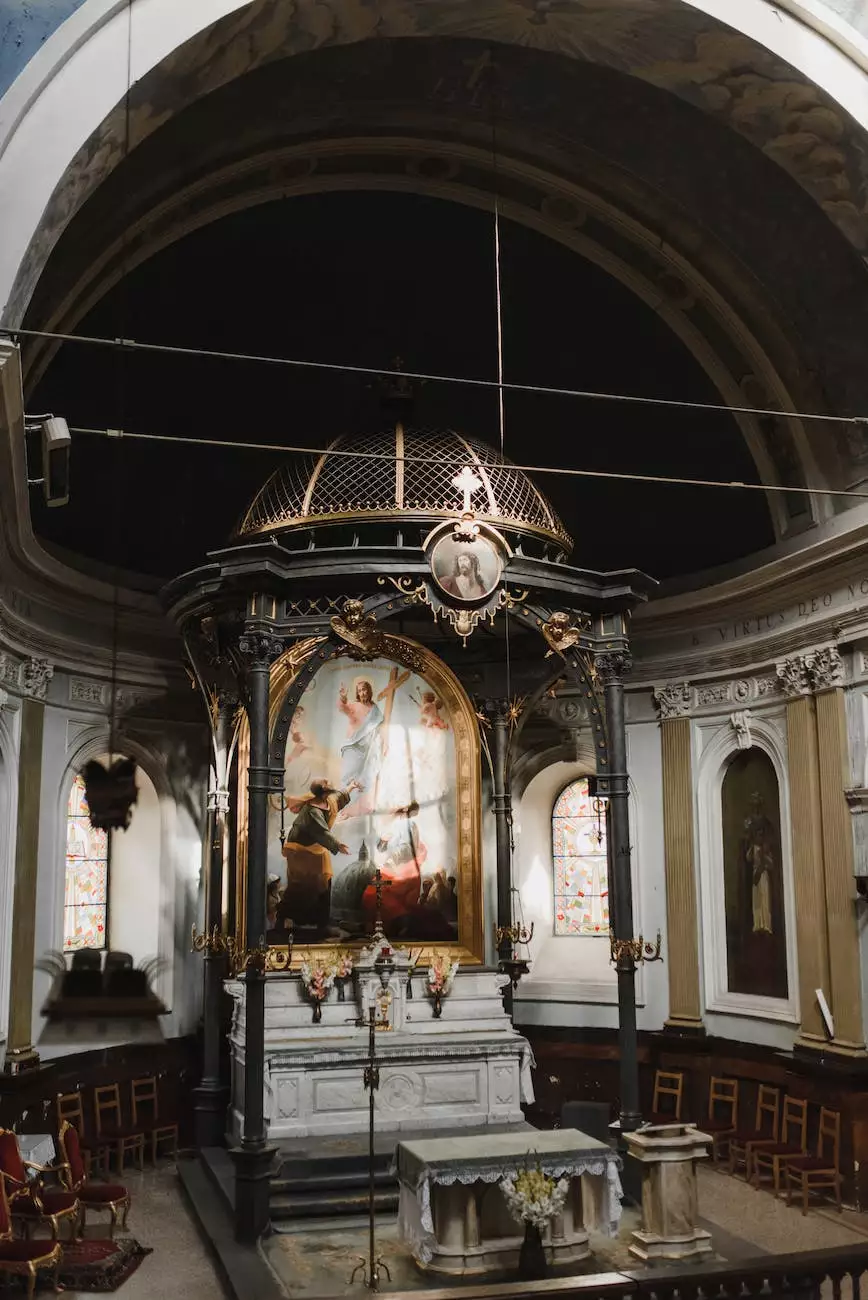 About Rev. Dr. Carl Anderson
Rev. Dr. Carl Anderson is an esteemed spiritual leader at Saint Joseph's Polish Catholic Church in Denver. With a deeply rooted passion and commitment to serving the local community, Rev. Dr. Anderson has dedicated his life to spreading the teachings of faith and bringing people closer to God.
Early Life and Education
Born and raised in Denver, Rev. Dr. Carl Anderson developed a strong connection with his Polish heritage and its Catholic traditions. His upbringing instilled in him a profound appreciation for community, faith, and the importance of spiritual guidance.
Driven by a desire to deepen his understanding of theology and serve as a guiding light for others, Rev. Dr. Anderson pursued higher education at prestigious seminaries. He earned a Bachelor's degree in Religious Studies from the renowned St. John Vianney Seminary and went on to complete his Master's and Doctorate degrees in Theology at the esteemed St. Thomas Aquinas Seminary.
Teachings and Philosophy
With a compassionate and inclusive approach, Rev. Dr. Anderson empowers his congregation to embrace the teachings of love, compassion, and forgiveness. His sermons are characterized by their insightful reflections on scripture and their relevance to contemporary issues.
By encouraging individuals to deepen their personal relationship with God, Rev. Dr. Anderson emphasizes the importance of spiritual growth and its capacity to positively impact all aspects of life. Through his guidance, parishioners discover the transformative power of faith, giving them strength, comfort, and direction.
Contributions to the Community
Rev. Dr. Carl Anderson is not only a spiritual leader but also a dedicated advocate for social justice and community outreach. Recognizing the importance of addressing the needs of the marginalized and underserved, he has actively engaged in initiatives aimed at creating a more compassionate and equitable society.
Under Rev. Dr. Anderson's leadership, Saint Joseph's Polish Catholic Church has established numerous programs to address issues such as homelessness, hunger, and education. His unwavering commitment to helping those in need has inspired many individuals and organizations to join in the mission of building a more caring and supportive community.
Experience and Recognition
With over two decades of experience, Rev. Dr. Anderson has become a respected figure within the Catholic community and beyond. Through his extensive knowledge, compassionate nature, and exceptional leadership skills, he has positively impacted the lives of countless individuals.
His remarkable work has been recognized with various accolades and honors, highlighting his significant contributions to both the church and the wider community. Rev. Dr. Carl Anderson's unwavering dedication and unyielding commitment continue to inspire and guide those who seek spiritual guidance and strength.
Join Us in Worship
If you are seeking a spiritual community that embodies love, inclusivity, and faith, we invite you to join us at Saint Joseph's Polish Catholic Church in Denver. Experience the profound teachings of Rev. Dr. Carl Anderson and become part of a vibrant community dedicated to nurturing individual spirituality and fostering a sense of belonging.
For more information about our services, events, and programs, please visit our website or contact us directly. We look forward to welcoming you with open arms and sharing in the joy of faith and fellowship.
Contact Information:
Saint Joseph's Polish Catholic Church
Address: 123 Main Street, Denver, CO 12345
Phone: (555) 123-4567
Email: [email protected]
Website: saintjosephpolish.org