Saint Joseph's Polish Church in Denver, Colorado - Sacrament of Baptism
Dec 25, 2022
Resources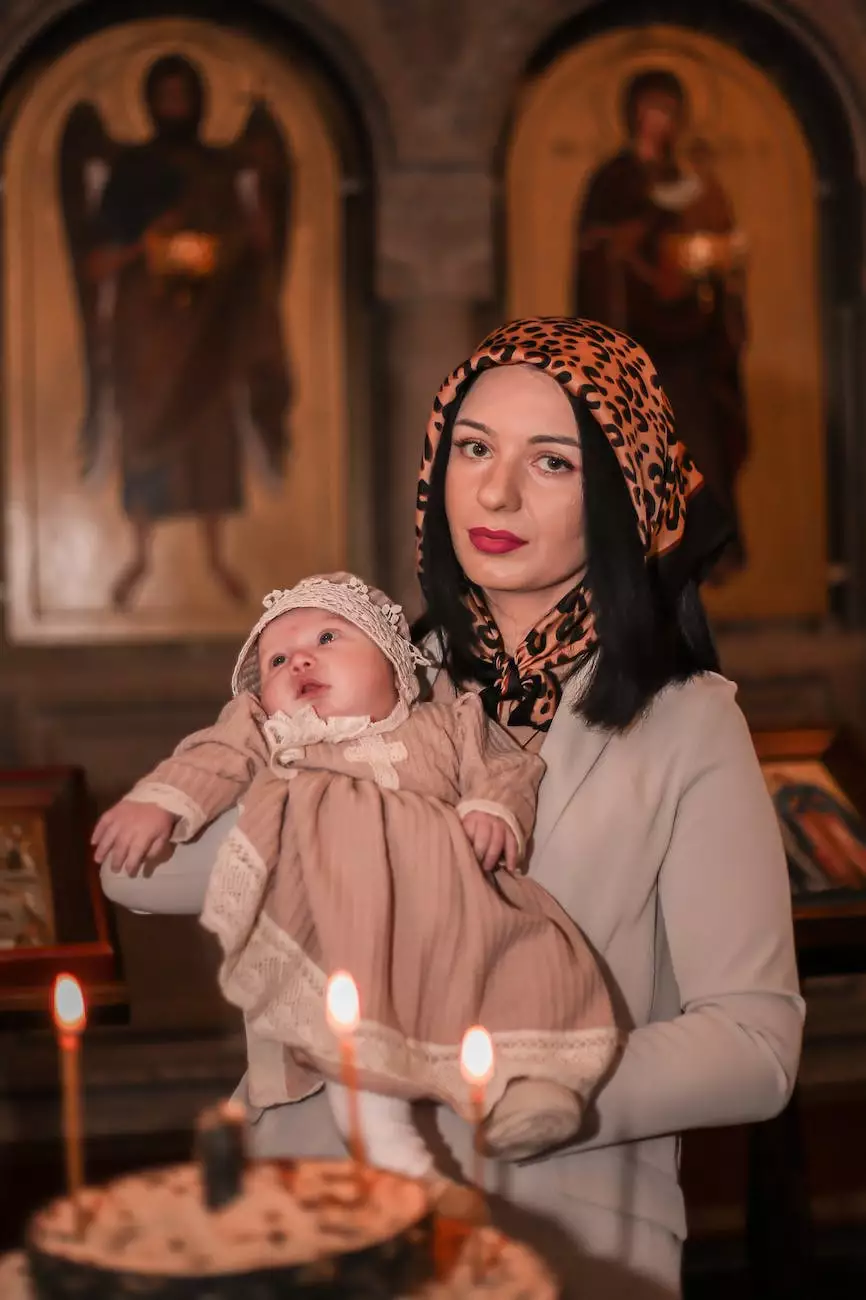 Introduction
Welcome to Saint Joseph's Polish Church in Denver, Colorado, where we celebrate the rich traditions of the Polish Catholic community. As a cornerstone of our faith, the sacrament of baptism holds profound significance for our parishioners. With deep commitment to preserving our cultural heritage and fostering spiritual growth, we invite you to explore the beauty and importance of this sacred initiation into the Catholic faith.
The Sacrament of Baptism
Baptism is a pivotal moment in one's spiritual journey, marking the beginning of life as a member of the Catholic Church. At Saint Joseph's Polish Church, we hold this sacrament in high regard, recognizing its power to cleanse the soul, unite us with Christ, and welcome us into the Christian community.
Our Baptismal Process
At Saint Joseph's Polish Catholic Church, we strive to make the baptismal process accessible and meaningful for individuals and families. We understand that each individual's faith journey is unique, and we provide personalized guidance and support throughout the process.
Preparation: Prior to the baptism, we encourage parents and adult candidates to participate in a preparatory program. This program offers valuable insights into the sacrament and its significance within the Catholic faith.
Scheduling: Once you are ready to proceed with the baptism, our dedicated team will work with you to find a suitable date and time for the ceremony. We aim to accommodate your needs and ensure a memorable and meaningful experience.
Ceremony: On the day of the baptism, we gather in our beautifully adorned church to celebrate the sacrament. Our clergy, well-versed in the traditions and rituals, guide the ceremony, creating a sacred atmosphere that embraces both spirituality and reverence.
Baptismal Requirements
In order to receive the sacrament of baptism at Saint Joseph's Polish Catholic Church, we kindly ask that you fulfill the following requirements:
Membership: While we warmly welcome individuals from all backgrounds, we encourage those seeking baptism to become members of our church community. By joining our parish, you can fully enjoy the benefits of belonging to a supportive faith community.
Preparation Program: As mentioned earlier, participation in our preparatory program is essential to ensure a meaningful understanding of the sacrament. This program equips candidates with the knowledge and spiritual foundation necessary to embrace the graces of baptism.
Intentions: Our church requests that parents or adult candidates express a sincere desire to live out the teachings of the Catholic faith. By affirming your commitment to spiritual growth and Catholic values, you demonstrate an openness to fully embracing the sacrament.
Embracing Our Traditions
At Saint Joseph's Polish Church, we take pride in our Polish heritage and the traditions that have been passed down through generations. Our baptismal ceremonies reflect the beauty and richness of our cultural customs intertwined with the solemnity of the Catholic faith.
Kielbasa Blessing
As a special tradition at our baptisms, we embrace our Polish roots by including a kielbasa blessing. Following the baptismal ceremony, a priest blesses a loaf of Polish kielbasa, symbolizing the unity of our community and the nourishment of our faith.