The Sacrament of Marriage at Saint Joseph's Polish Catholic Church
Sep 15, 2023
Resources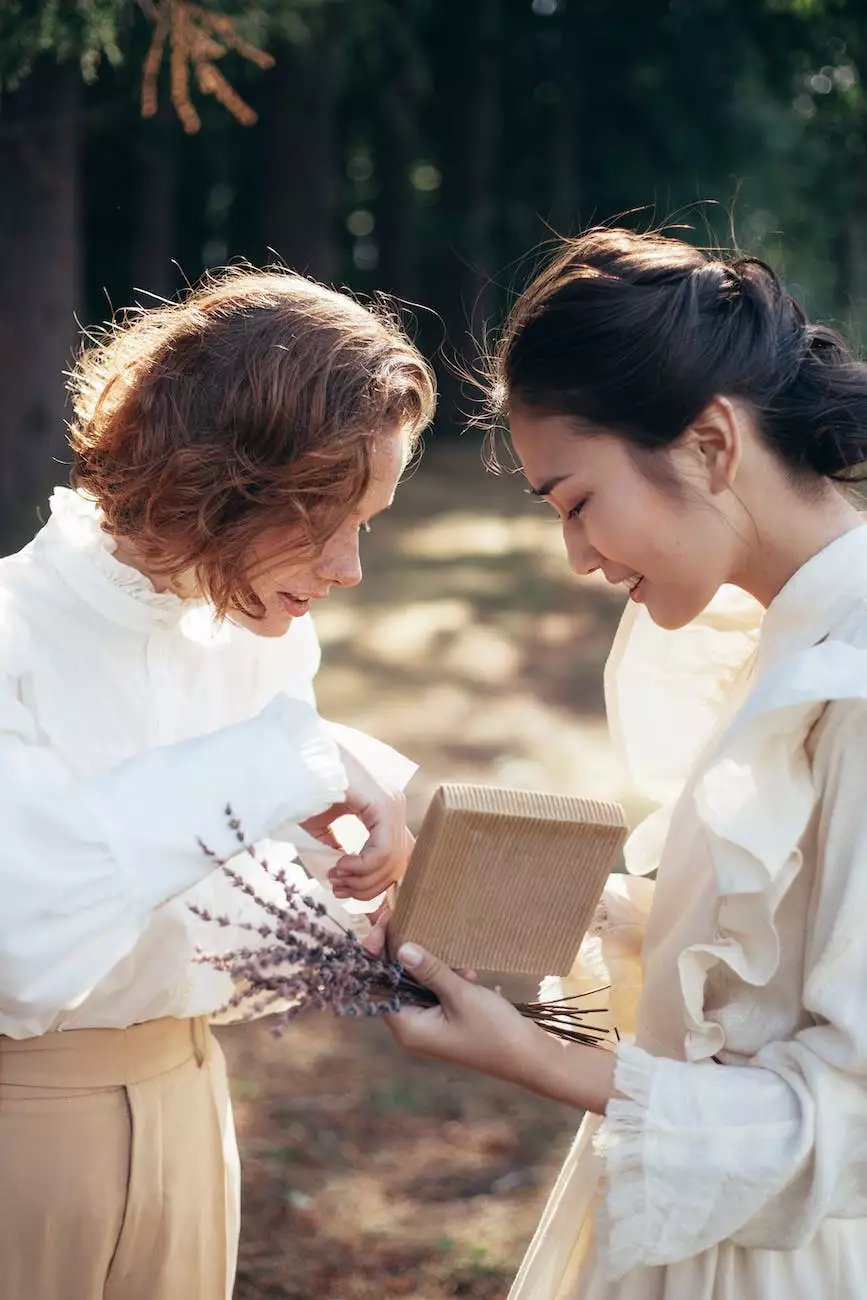 Welcome to Saint Joseph's Polish Catholic Church, a place where love, faith, and commitment come together to celebrate the sacred bond of Marriage. Located in the heart of our vibrant community, our church provides a haven for couples seeking to unite in matrimony.
Marriage: A Divine Union
Marriage is a sacrament in the Catholic faith, a sacred covenant between a man and a woman joined together by God's grace. At Saint Joseph's Polish Catholic Church, we believe in upholding the sanctity and beauty of this divine union, nurturing relationships grounded in love, compassion, and fidelity.
Recognizing the importance of this lifelong commitment, we are committed to guiding couples throughout their journey towards a blessed marriage. Our knowledgeable priests, experienced in the sacrament of Marriage, provide invaluable guidance and support to couples as they prepare to exchange their vows.
Our Blissful Environment
Within the serene and aesthetically captivating surroundings of Saint Joseph's Polish Catholic Church, we create an ambiance of tranquility and spirituality for your sacred wedding ceremony. Our intricately designed altar, adorned with beautiful religious icons, adds to the atmosphere of reverence and devotion that envelops the church.
The breathtaking stained glass windows depict scenes from biblical narratives that inspire and uplift the spirits of all who gather within our sacred walls. Here, in the midst of our close-knit community, your union will be commemorated with grace, love, and the blessings of God.
Celebrating Love: Rituals and Traditions
Marriage ceremonies at Saint Joseph's Polish Catholic Church embrace the rich traditions and customs of the Catholic faith. Our priests skillfully incorporate meaningful rituals into the wedding ceremony, symbolizing the couple's commitment, love, and faith.
As you stand before the altar, embraced by the love of family and friends, our priests will lead you through the sacred vows that bind your hearts together. The exchanging of rings represents your everlasting love and commitment, while the sacramental blessing strengthens your bond as you embark on this lifelong journey together.
Requirements and Preparation
To solemnize your wedding at Saint Joseph's Polish Catholic Church, certain requirements and preparations must be fulfilled. Our dedicated team will guide you through the process, ensuring that all necessary paperwork is completed accurately and in a timely manner.
Prior to the blessed day, couples will participate in pre-marital counseling to nurture their understanding of the sacrament of Marriage and strengthen their relationship. Our experienced counselors provide a safe space for open and meaningful discussions, equipping couples with the tools they need to embrace the challenges and joys of married life.
Join Us in Celebrating Your Love
At Saint Joseph's Polish Catholic Church, we believe that true love and commitment are divine gifts that deserve the utmost respect and celebration. We are honored to share in the joy of couples as they embark on this sacred journey of marriage.
If you dream of a wedding imbued with love, spirituality, and tradition, we invite you to join us at Saint Joseph's Polish Catholic Church. Discover the serenity of our church, the warmth of our welcoming community, and the importance we place on upholding the sacred bond of marriage.
Contact us today to set up an appointment with our priests and begin your journey towards a blessed and meaningful marriage.