Altar Servers - Serving with Devotion and Commitment
Jun 16, 2022
Ministries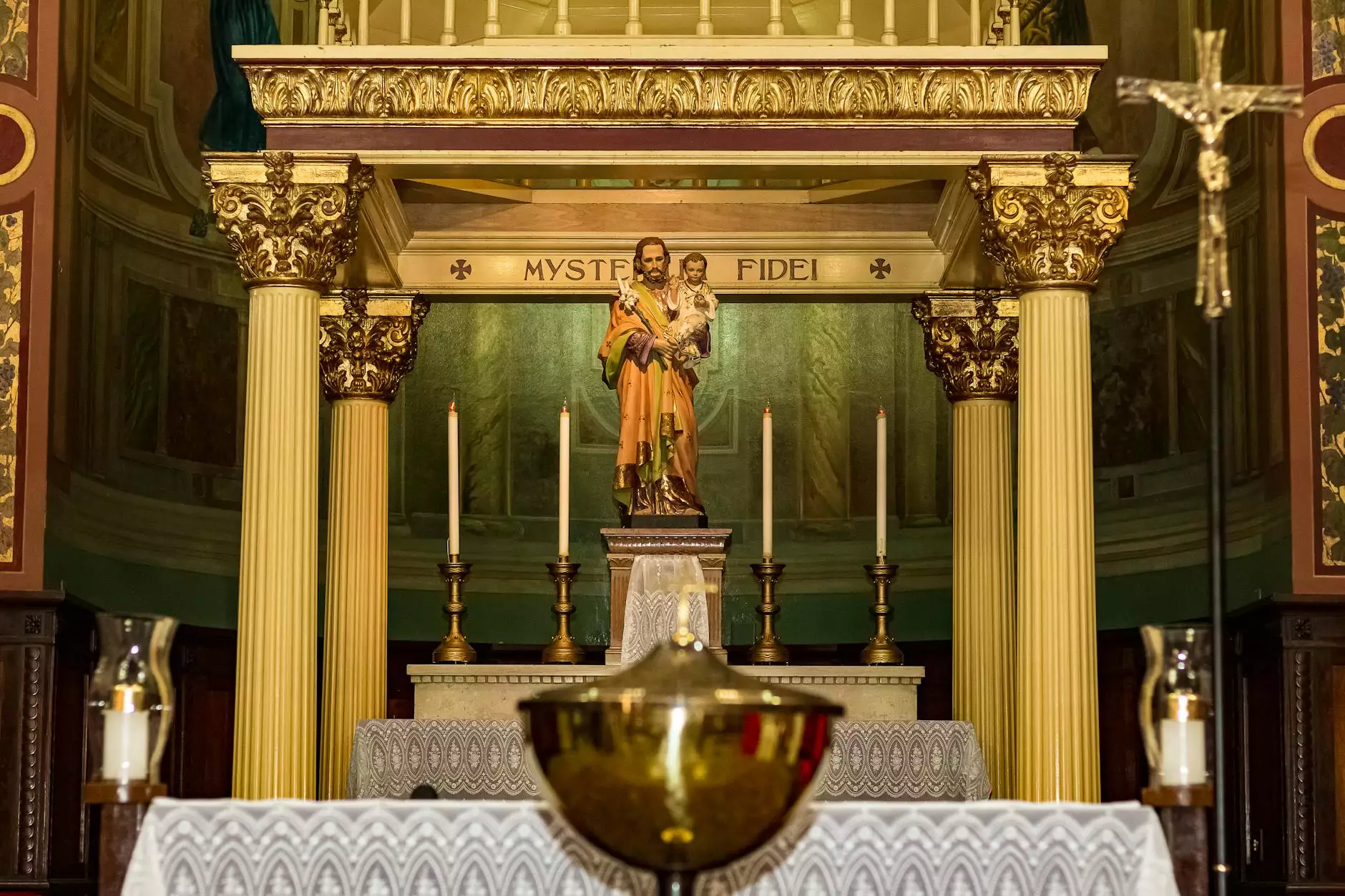 Welcome to the page dedicated to the Church Acolytes of Saint Joseph's Polish Catholic Church. Here, we delve into the significant role played by our altar servers in our spiritual community. With their unwavering devotion and commitment, these individuals serve during liturgical celebrations, enhancing our worship experience and enriching our faith.
Role of Altar Servers
Altar servers, often referred to as acolytes, play a crucial role in assisting the clergy during religious services. These dedicated individuals have the privilege of standing closest to the altar, assisting the priest and deacons with various tasks. Through their active involvement, altar servers create a seamless flow of rituals, fostering a deep sense of reverence and spirituality.
At Saint Joseph's Polish Catholic Church, we recognize the invaluable contributions of our altar servers. They aid in the preparation of the altar, carrying sacred objects, and holding liturgical books. Additionally, servers may also assist in the distribution of Holy Communion and the purification of sacred vessels. Their presence serves as a visible reminder of the importance of service and devotion in our faith.
Training and Commitment
Our church acolytes undergo thorough training to ensure they are equipped with the knowledge and skills required for their important role. The training encompasses both practical and theoretical aspects, including the proper handling of liturgical items, understanding the sequence of events during worship, and familiarization with the order of the Mass.
We believe that commitment is essential for those who wish to serve as altar servers. The commitment extends beyond attending regular practice sessions and serving during scheduled Masses. Altar servers at Saint Joseph's Polish Catholic Church embody a servant's heart, embracing their role with humility, devotion, and a deep sense of responsibility.
Benefits of Being an Altar Server
Participating as an altar server offers numerous benefits, nurturing personal and spiritual growth. For young individuals, serving as an acolyte fosters a closer connection to their faith and helps them develop a strong foundation of Catholic beliefs. This experience cultivates discipline, teamwork, and a sense of selflessness.
Altar servers at Saint Joseph's Polish Catholic Church also have the opportunity to forge lifelong friendships with their fellow servers. They form a tight-knit community, supporting one another in both their spiritual journey and daily lives. Through their shared experiences, they learn valuable life lessons and create lasting memories.
Becoming an Altar Server
If you are interested in becoming an altar server at Saint Joseph's Polish Catholic Church, we welcome you to join our dedicated team. Serving as an acolyte is a noble calling, providing an avenue to deepen your faith and actively contribute to our worship community.
Please reach out to our parish office for more information on how to get involved. Our friendly staff will guide you through the process and answer any questions you may have. We look forward to welcoming you to the altar servers' ministry at Saint Joseph's Polish Catholic Church.
Join the Altar Server Ministry at Saint Joseph's Polish Catholic Church
At Saint Joseph's Polish Catholic Church, we deeply value the dedication and service of our altar servers. We recognize their essential role in enriching our liturgical celebrations and creating a reverent atmosphere for worship. If you are passionate about serving your faith community, we encourage you to join our vibrant altar server ministry.
As an altar server, you will not only deepen your understanding of the Catholic faith but also develop invaluable skills such as leadership, teamwork, and responsibility. You will have the privilege of actively participating in the sacred rituals of our church and contribute to the spiritual growth of our parishioners.
If you would like to become an altar server or have any further questions, please contact our parish office. We welcome individuals of all ages who have a genuine desire to serve and uphold the traditions of our Catholic faith.
Experience the Grace of Serving as an Altar Server
When you choose to become an altar server at Saint Joseph's Polish Catholic Church, you embark on a meaningful journey of faith and service. By assisting the clergy during liturgical celebrations and embracing the responsibilities of an acolyte, you will play an integral role in bringing our community closer to God.
Join us in the spirit of devotion, commitment, and humility. Discover the grace and joy that comes with serving as an altar server at Saint Joseph's Polish Catholic Church. We look forward to welcoming you to our altar server ministry and sharing in the beauty of our shared faith.